Hi Everyone,
For the blog of the week, our showcase is on the most sophisticated MINI ever built.
Say hello the 5-door Mini Cooper S Clubman. At Revol Carz Makeover, we injected a dose of excitement with ZeTough Ceramic Paint Protection treatment to add even more flair to the distinctive big MINI.
The new 2016 MINI Cooper S Clubman is longer and wider than the predecessor. The bigger space accommodates five seats, extra rear legroom and a bigger boot with split barn doors. On the exterior, the striking front, side and rear spoilers complement the extended roofline and unique body contours. Mini icons such as the big round headlights, hexagonal grille and side scuttles highlight a funky twist and athletic stance.
The Cooper S has a fresh 2-litre four-cylinder turbo engine, producing 189bhp and 206 lb/ft of torque boasting an exhilarating 0-100km/h acceleration in 7.4 seconds and a top speed of 225 km/h.
Marvel at the following photos showing breathtaking results of Revol's professional grooming with ZeTough Ceramic Paint Protection treatment.
We hope you will enjoy viewing the following photos!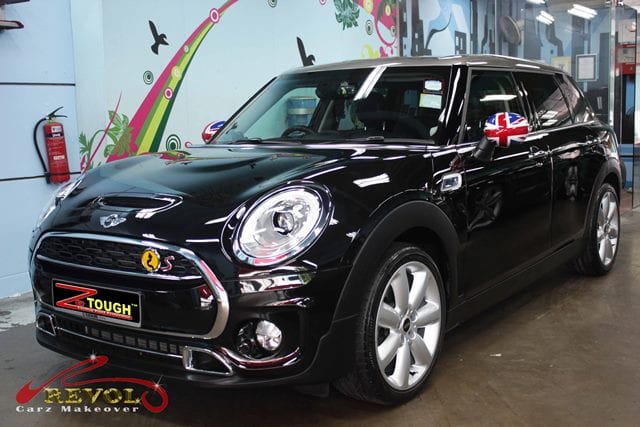 The most sophisticated Mini ever built. The Mini Clubman Cooper S is treated with the long last ZeTough Ceramic Paint Protection. The iconic large round headlights, hexagonal grille and side scuttles highlight a funky twist and athletic stance.


The iconic big round LED headlights are like sparkling jewels after rigorously polishing.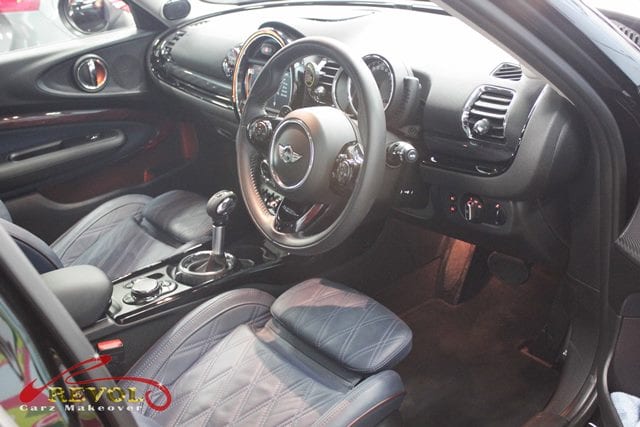 We pay close attention when detailing to achieve an absolute cleaned interior surfaces. An 8.8 inch touch screen is seated at the heart of the MINI Centre Instrument.


The new Centre Console takes centre stage, utilizing free up extra space by the use of an Electric Parking Brake. Scrutinize the perfectly cleaned and polished surfaces
The "Union-Jack" wing mirrors pay tribute to the iconic MINI. We honor the flag with a deeper and lasting shine and protection.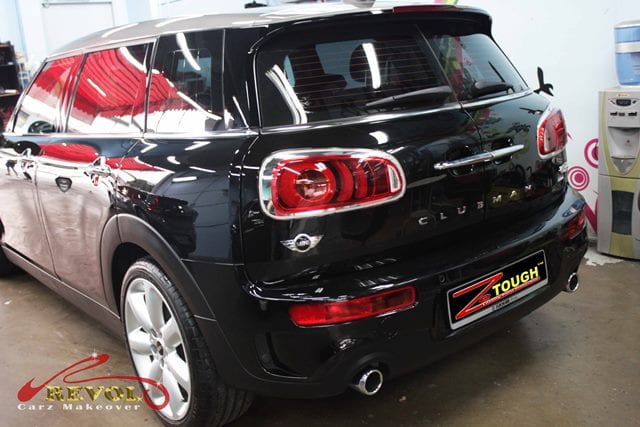 The split barn-doors at the rear are now sporting the largest tail-lights mounted on the doors. The rear view is more breathtaking with the coat of ZeTough Ceramic Paint Protection.
The 2016 Mini Cooper Clubman S with its 6-door glory.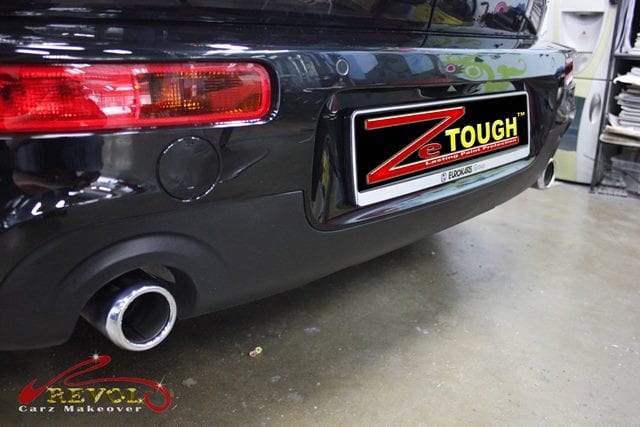 We never overlook giving the chromed tail pipes an intense polish.
We brought the 18" spoke alloy wheels back to life with several steps of cleaning and polishing.
Yes, we can certainly transform your ride to an incredible showroom condition too with our professional grooming with the proven ZeTough Ceramic Paint Protection.
ZeTough Ceramic Paint Protection guarantees your car's paintwork gets extreme protection with showroom shine throughout your ownership. Maintenance after the treatment is minimal. You enjoy a long-term peace of mind.
Contemplating giving your car the ZeTough protection? We can transform your car to an immaculate showroom condition too.
Thank you for reading!