Hi Everyone,
Do you feel your car has not been running efficiently and it seems thirsty for oil top up and high fuel consumption?
Your car has probably already clocked high mileage by now. It could be time for an engine overhaul or reconditioning.
Engine overhaul or recondition can benefit you in the long run if the work is done properly by specialists.
At Revol Carz Garage, our trained mechanics did an excellent engine overhaul on the Audi A4 recently. With a new lease of life after the overhaul, the Audi now performs like a brand new car; much to the delight of the proud owner.
Whether you are looking for a complete overhaul of your vehicle engine, or repair, our fully-equipped workshop provides extensive in-house engine reconditioning, overhauling or repair services. We use advanced equipment and technology to optimize our works professionally.
Our commitment is to provide you with quality, value-for-money and unparalleled service to restore your engine to tip-top shape and have your car running most smoothly and efficiently.
You are guaranteed of excellent customer service from us because when it comes to getting the job done right, we go the extra mile to meet your high expectations. You get the best advice and value for money, backed by six months warranty.
An overhauled engine is only as good as the parts that are used and the mechanics doing the rebuilding. We will get your engine back into tip-top shape, with the performance, reliability and economy of a new car.
For every engine overhauling job that take on we source and order only premium-quality parts from reputable suppliers. This means the heart of your car gets reliable premium parts for life span.
We hope you will enjoy viewing the following pictures.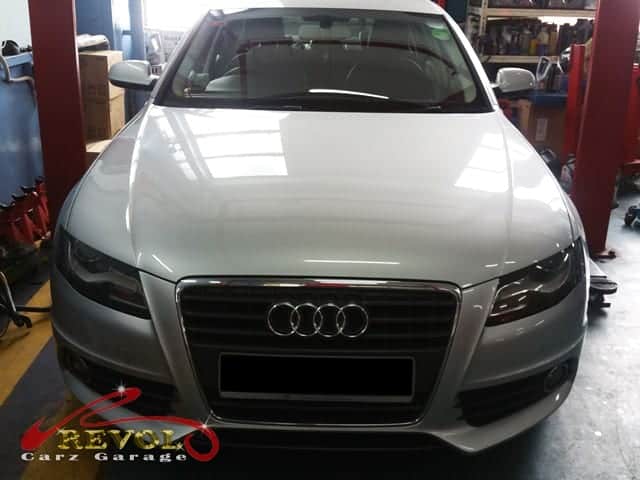 We welcome another Audi A4 to Revol Carz Garage for an engine overhaul.


The A4 is lifted up in preparation for pre-overhaul inspection.


We dismantled the front panel, bumper and other parts of the car, such as the headlights, reinforcement bar in the overhaul protocol.


The engine unit is carefully lifted out for overhauling.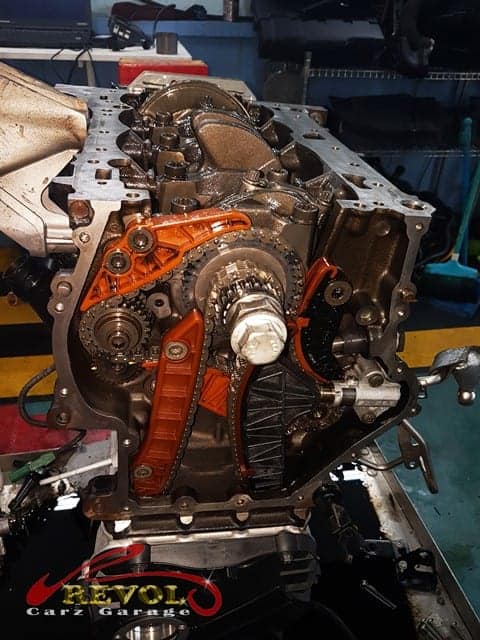 The engine is carefully open up to expose the inside of the A4 engine before overhaul.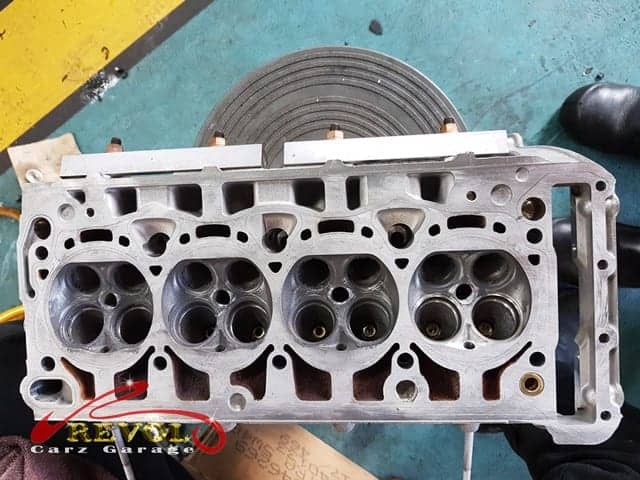 Overhauling is in progress on the cylinder head.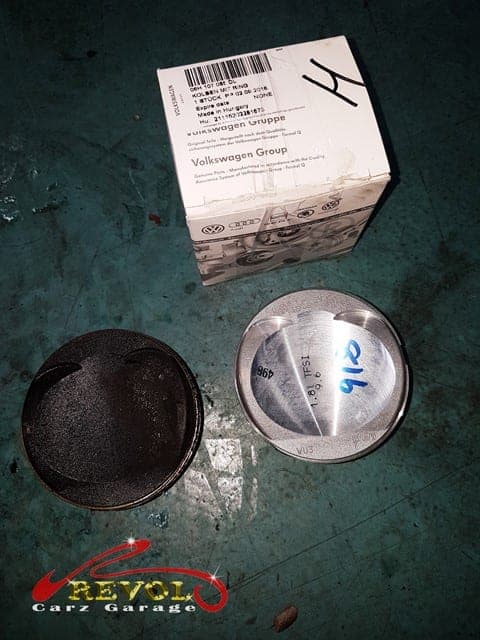 The piston on the left is badly worn engine piston in comparison with brand new one on the right. We supply only genuine, original replacement parts.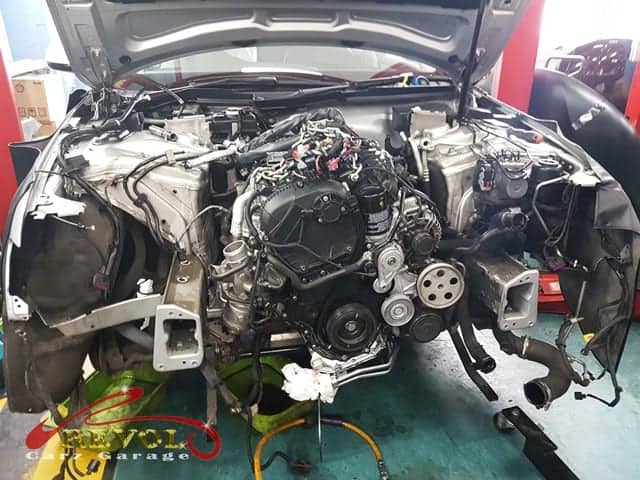 The engine parts are skillfully re-assembled with precision after the overhaul and cleaning.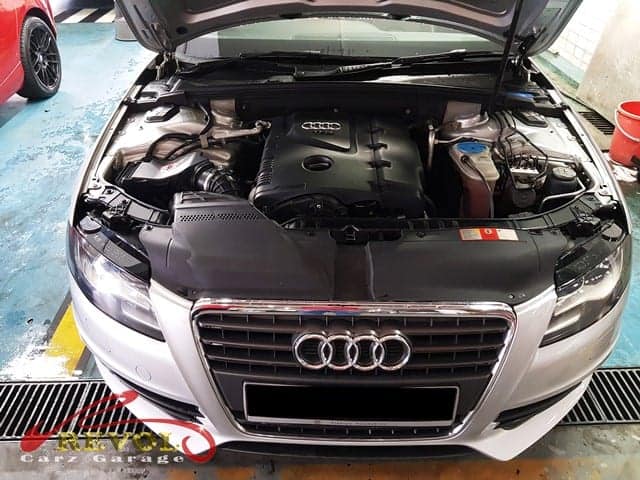 We proudly present the Audi A4 with a professionally rebuilt engine.


After all the repair works are completed, we also provide a complimentary car wash and vacuuming of the interior.
Preventive maintenance is always better than repair. It is important to understand about wear and tear before the components break down totally.
If you have any issue in any part of your car, do feel free to contact us. We will always serve you with the best of your interest!
Thanks for reading!