Arriving at Revol Carz Makeover for ZeTough glass coating paint protection is one of the most outstanding and fun to drive cabriolet…
Presenting the Audi S5 Cabriolet with exceptional engine performance of a 3.0-liter, direct-injected, supercharged (with dual intercoolers), V6 engine producing 333 hp and 325 lb-ft of torque achieving a 5.6s from 0-100km/h
According to sources, a seven-speed dual-clutch automated manual is the only available transmission for this Audi S5 cabriolet.
Audi remains faithful to fabric for several reasons. Styling is the most obvious – cloth tops don't suffer from the bubbly proportions that usually afflict folding hard tops. Using fabric also allows Audi's designers to play with two-tone color combinations and different textures to give the vehicle more visual interest. Of course, another practical reason is a fabric top usually weighs less and takes up lesser trunk space when folded.
Who says silver colour paintwork doesn't shine…
Enjoy viewing the awesome Audi S5 cabriolet with ZeTough glass coating paint protection!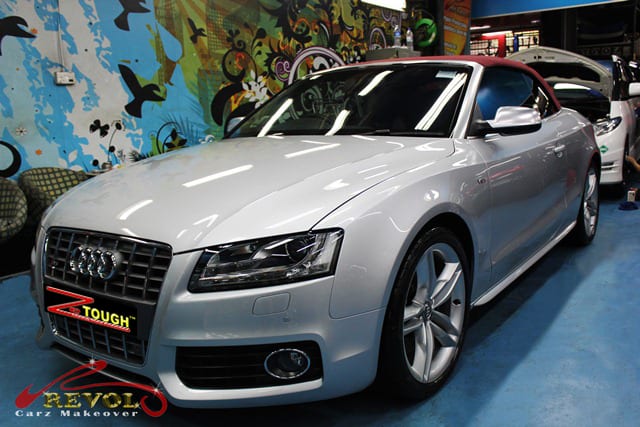 compact luxury sports car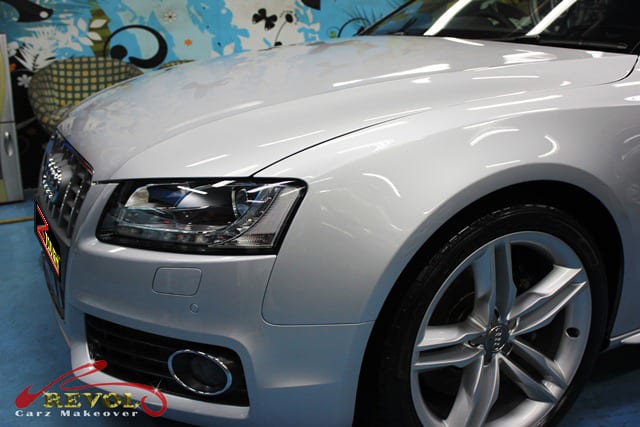 Silky bonnet

cleane engine compartment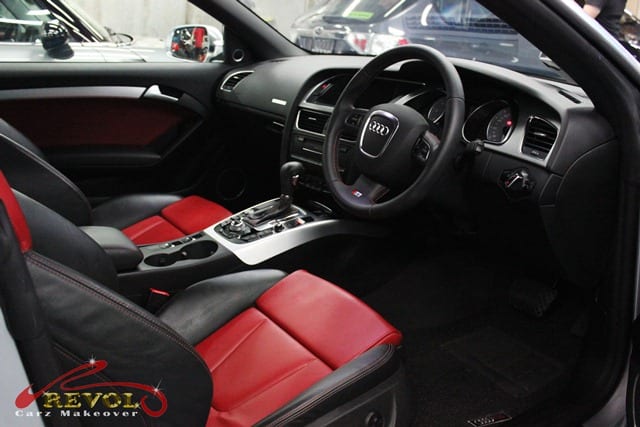 Stylish interior

shiny rear view

clean exhaust

19-inch aluminum wheels
---