Hi Everyone,
Weathered paintwork complimented with scratches and dimple and scuff, the BMW 118i wasn't a pretty sight when she rolled into our workshop for a full car spray painting and the treatment of ZeTough Ceramic Paint Protection Coating.
The original paintwork had seen better days and the owner felt it was about time to indulge his faithful ride for complete makeover without deviating from the original color code.
See to believe the incredible transformation!
We are delighted to line up the some pictures to show you how our uncompromising workmanship dramatically transformed the dull looking BMW 118i to a jaw-dropping showroom condition.
We hope you will enjoy viewing the following photos!
The BMW 118i arrived at our workshop with dulled weathered paintwork awaiting a full body re-spray painting.


Before the repainting process commenced, we would dismantle various body parts such as the headlights; grilles, grilles, wheels, etc.


The taillights and bumpers will be removed to prepare for the respray.


Behold! You won't believe your eyes –the BMW 118i is dramatically transformed with glass-like coating ZeTough Ceramic Paint Protection.


Close up view of the refreshing jaw-dropping repainted front exterior.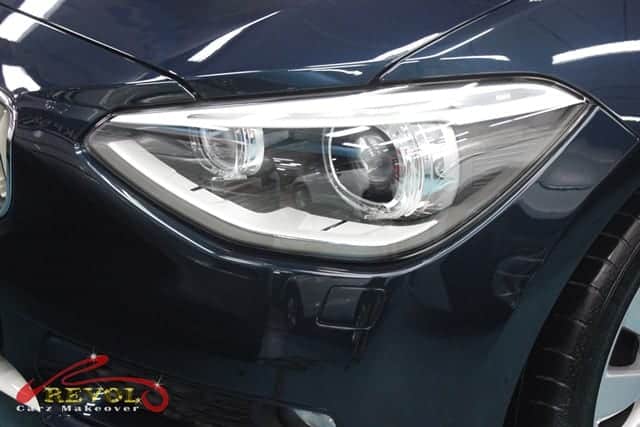 We leave no stone unturned. The headlamps are polished and restored like brand-new.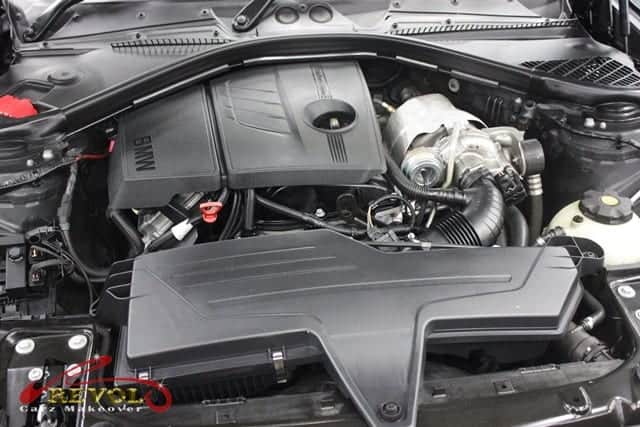 You get more than a feel-good factor when you see the engine compartment incredibly clean and well polished to a distinct level of showroom condition.


After the exterior final polishing is done, we moved the car to the finishing section for multiple rounds of cleaning and detailing the interior.


The curvature of the wing mirror is ideal place to check the degree of reflection before respray.


After the spray painting and coated with ZeTough Ceramic Paint Protection, the difference is obvious.


The finale of the Revol makeover is applying the ZeTough Ceramic Paint Protection coating. After ZeTough coating is fully cured, the long term shine and protection will last more than three years.


Don't be disheartened if your car exhaust is covered with dirt and soot.


After careful cleaning and polishing, we restored the exhaust pipe.


Wheels covered with brake dust? No problem.


We went extra miles to skillfully restore the alloy wheels and made them look like brand new again.
If our professional standards of car respray painting impressed you, perhaps you are resolved to give your car a new lease of life with new coats of paint.
With the treatment of the renowned ZeTough Ceramic Paint Protection, we guarantee your car's paintwork gets maximum protection with the showroom shine throughout your ownership. Maintenance after the treatment is minimal.
Thank you for reading!