Hi All,
As mentioned from our previous post, we will be featuring one of the close competitor of Renault Megane RS and most probably the following model may have already crossed your mind…
Revol Carz Makeover was privileged to welcome the Ford Focus ST for ZeTough Glass Coating paint protection.
This Ford Focus ST has a 2522cc engine with 5 cylinbder turbocharged 2.5-litre five-pot producing 222 bhp achieving a top speed of This 241km/h .She goes from 0-100km in 6,8s.
Despite Ford Focus ST being a five-door compact sports car, its sportiness outlook is still comparable to the 3 door Renault Megane RS.
With its striking orange paintwork together with ZeTough Glass coating paint protection, this beauty is guaranteed to seek more attention while passing by.
Stay tuned as we will be having another ST coming up pretty soon.
Enjoy viewing!

Beautiful orange 5 door compact sport car

Ford Focus St Close up bonnet view 


Ford Focus St headlight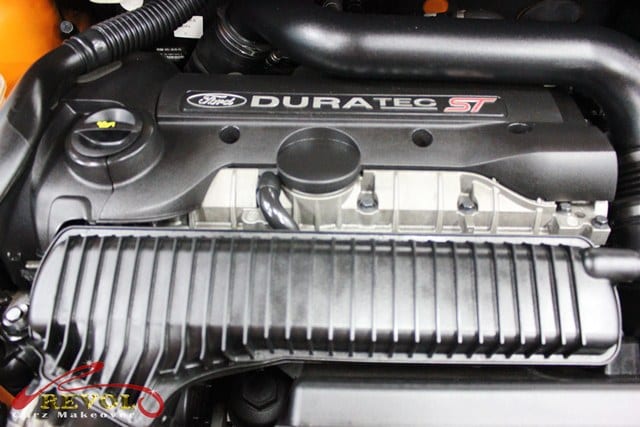 The Infamous Ford Duratec engine

Side mirror with signal light indication

Ford Focus ST interior View

The symbol of ST

Sporty Ford Focus Rear View with twin exhaust

Clean and well polished exhaust

Sparkling well polished rim
---