Hi Everyone,
We celebrate the arrival of a new 2017 Jaguar XE at Revol Carz for a professional grooming session with essentially, the unrivalled ZeTough Ceramic Paint Protection Coating.
With a seductive silhouette of beauty and stunning performance, is every inch a stunning British Jaguar. It has been rigorously optimized for aerodynamic efficiency and stability.
Under the hood lies a supercharged 3.0-liter V6 engine that produces 340 horsepower at 6,500rpm and 450Nm of torque at 4,500rpm. It is capable of a 0-100km/h sprint in 5.1 seconds and an electronically limited top speed of 250km/h.
Nothing gives us more inspiration than seeing the satisfied owner beaming a mega-watt smile when he collects his gleaming Jaguar XE. Thanks to the magic of ZeTough Ceramic Paint Protection Coating.
We are posting some seductive pictures showing the progressive transformation of the Jaguar XE.
We hope you will enjoy viewing the following photos!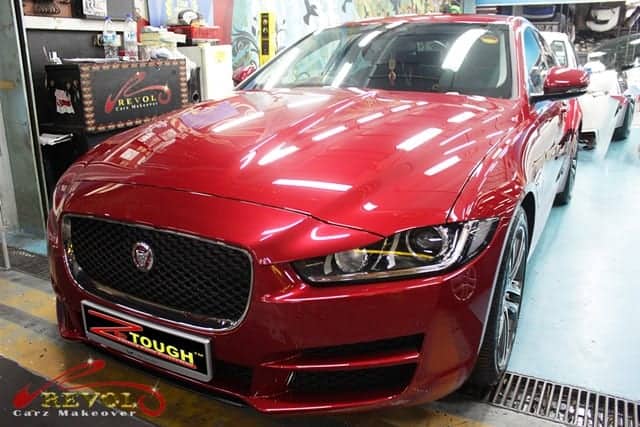 The Jaguar XE growls with ZeTough Ceramic Paint Protection coating after the grooming session. The sculpted bonnet sweeps back from distinctive 'J' blade headlights.


The large grille is flanked by a pair of narrow pointed headlamps boast of its genetic relation to sport cars. The restored paintwork is dramatic.
The LED headlamps had been vigorously polished to give even more ferocious looks.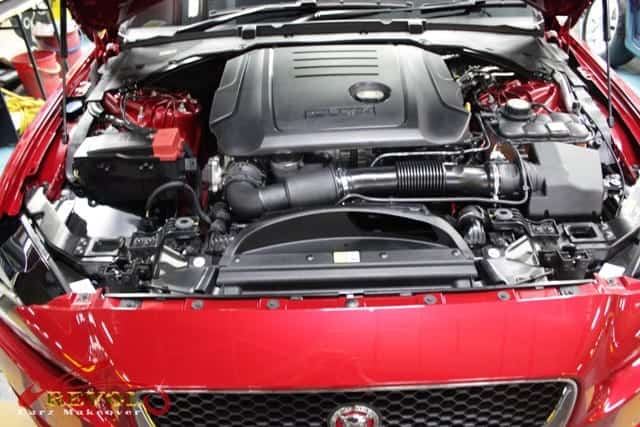 The engine bay being successfully restored to this super-cleaned level is most rewarding for our professional team. The 3.0-liter engine that produces 340hp and 450Nm of torque is capable of accelerating the XE from standstill to 100km/h in 5.1 seconds.


You'll love to climb into the driver's seat after the interior has undergone extensive detailing to bring back the original forms.


The raised rotary center control adds to the soothing cockpit feel. Every control is at your fingertips.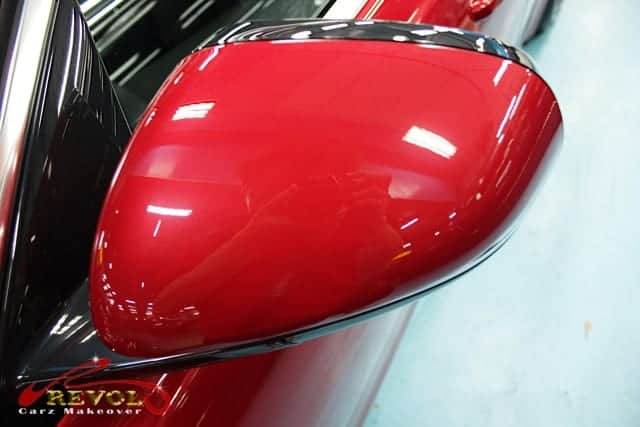 Take a close-up and in depth look at the breath-taking finish after the ZeTough Ceramic Paint Protection coating is fully cured.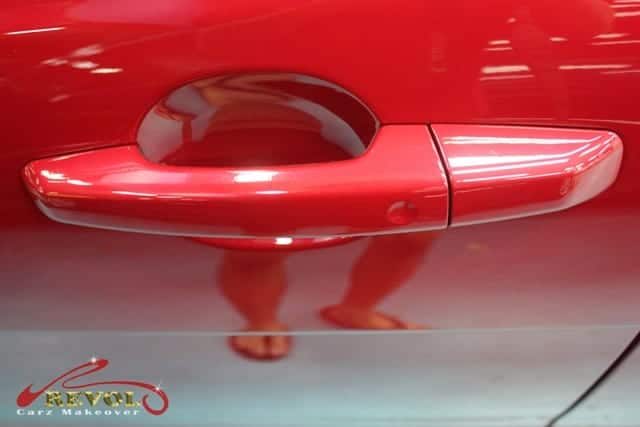 No more annoying finger-nails scratch marks around the door handles.


The aerodynamically designed sides of the XE are honed to sweep air seamlessly to the tail. The iconic tail lights have been polished to enhance the beautiful finish.


One glance at the gorgeous rear view and you'll gasp at how our signature ZeTough Ceramic Paint Protection Coating has transformed the XE with such profound shine.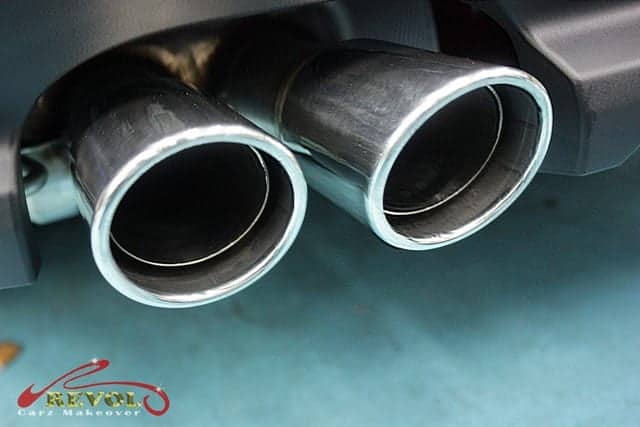 The makeover is never complete without giving the exhaust pipes a professional polish.


All the wheels are tirelessly cleaned, polished and fully restored, complementing the alluring finishing of ZeTough Ceramic Paint Protection.

Revol Carz Makeover is your right choice. Visit us to know more about our affordable and transparent services.
With the proven coating of our Eco-friendly ZeTough Ceramic Paint Protection, we guarantee your car's paintwork gets unparallel protection with the guaranteed showroom shine throughout your ownership.
Maintenance after the coating is minimal.
Thank you for reading!