Hi All,
The Singapore COE (Certificate of Entitlement) System for the sleek 2006 Jaguar XK8 expires in year, 2016.
But for the sleek elegant XK8, its lifespan is absolutely worthy of extension of another decade of COE. The condition of the car is too immaculate to be scraped.
Thanks to the careful maintenance and the regular grooming with coating of Ze-Tough Paint Protection at our Carz Makeover Workshop.
The original paintwork has been totally protected with hard glass-like shield by ZeTough and preserved the body-work for a very long time.
The British-built Jaguar XK8, "Victory" limited-edition received a special badge, elm wood veneer, carbon-fiber interior trims and styled to be bolder and more muscular than its predecessor. The light weight XK8's body is constructed from aluminum monocoque structure.
Production of the Victory Edition models was limited to only 1,050 cars.
The XK8 gets a 4.2 liter, V8, 294 horsepower, 303 lb/ft of torque super-charged engine mated with 6-speed automatic transmission. It accelerates comfortably from 0-100 km/h in 6.3 seconds.
Enjoy viewing
The Limited Victory Edition Jaguar XK8 with minor interior and exterior refinements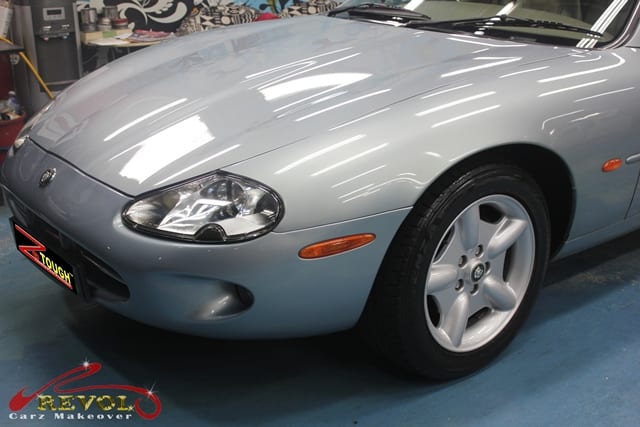 The Victory Edition, XK8 features elegant design with special "Glowler" badge on the hood, elm wood veneer, upgraded leather appointments, Xenon headlights, door sill plates and new alloy wheels
Xenon headlights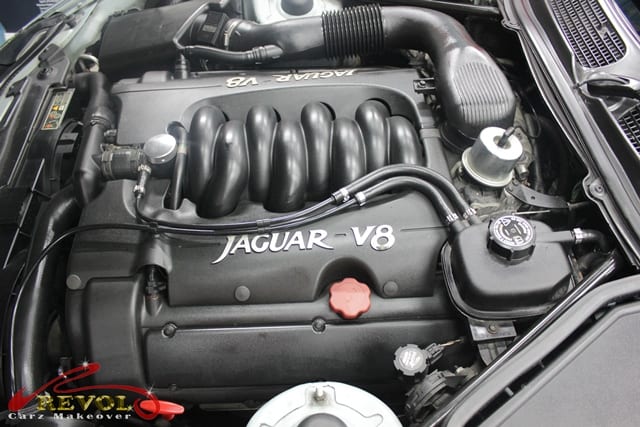 The XK8's 4.2 liter, V8, 294 horsepower, 303 lb/ft of torque engine mated with 6-speed automatic transmission, rear wheel drive
Wing mirrors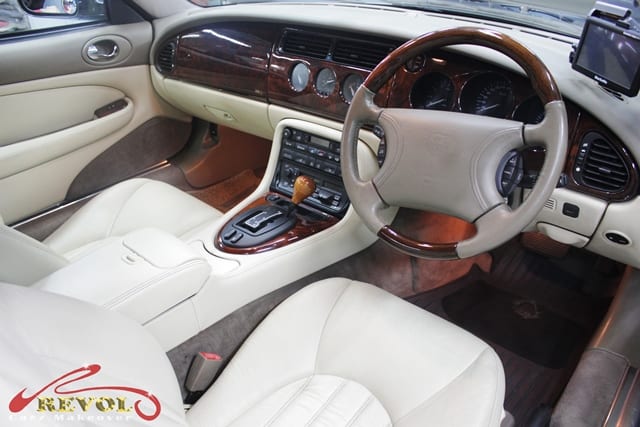 Get the sheer comfort of the luxury interior with 12-way power seats, new sporty shift knob, unique, elegant veneer dash with deeply sunken primary instruments
Jaguar XK8 cockpit came with supple all-leather interior, center console, extensive inlays of wood trims and side airbags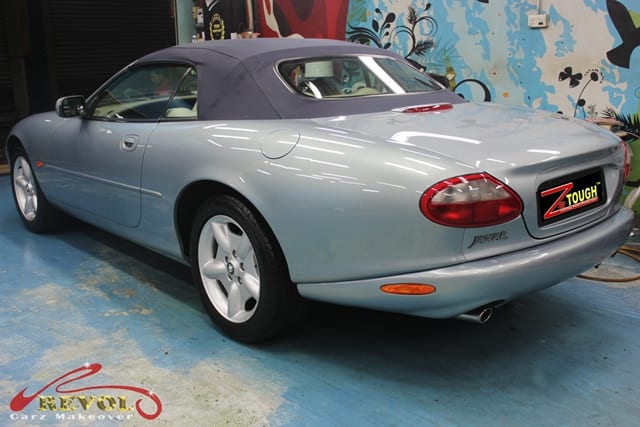 The Jaguar XK8 is stunning from whichever angle you look at it
Twin oval exhaust pipes
The XK8 comes standard with 17-inch alloy wheels
The magnificent XK8 is undoubtedly a giant leap for Jaguar with is excellent design, fantastic performance.  With the paint protection guaranteed by Revol's ZeTough Ceramic Paint Protection, this beauty will remain as radiant for more than another decade of life-span on renewed COE.
Thank you for Reading!
---