Hi Readers,
As car ages through ownership, some irremovable paint chips and stone chip on paint surface are inevitable.
For car owner who have higher perfect expectation on their car, having a fresh coat of new paint after years of ownership will most likely be their choice to revive that once again perfect showroom condition.
We extend our appreciation to this special volkswagen car owner who have been supporting us for almost 8 years since our car park days operation.
We hope you will enjoy viewing the total transformation from the before and after pictures of on this beautiful Volkswagen Golf GTI.
Before
When the Sexy Volkswagen Golf GTI arrives Revol Carz Makeover spray painting workshop, we took some before photos of her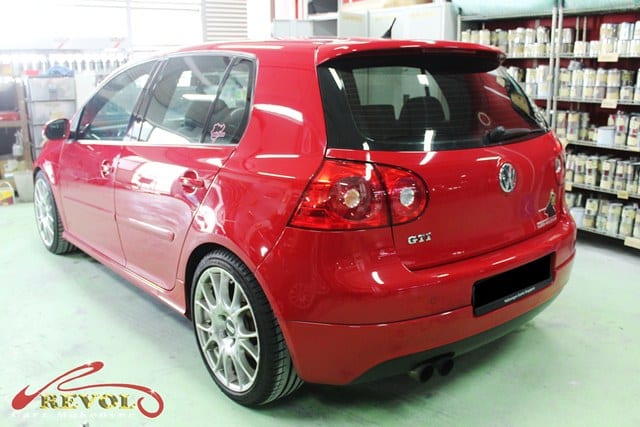 Condition wise is not too bad except for some irremovable paint chips and stone chip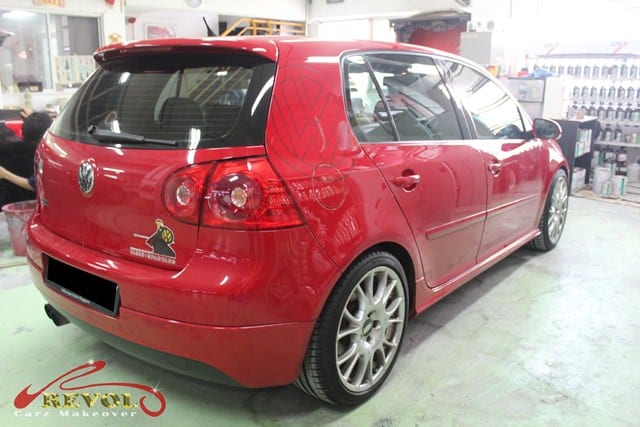 Next, we are going to gently dismantle the body parts in order to ensure a well done job.
Highly skilled dismantling process is utmost important to enable our professional spray painter to reach the deeper into internal areas so that the finishing quality can be more nicer.
Firstly Rear bumper is gently dismantled…
And front bumper and other parts are gently removed…
Upon the completion of spray painting and Proper Oven baking and curing, we polish the body parts thoroughly to bring out the ultimate shine before reassembling them.
At this stage, our QC must give the gleaming polished finish the thumb-up approval before allowing the work to move on to the next stage.
In normal cases after spray painting, the car can be shiny but at Revol Carz Makeover, we can make it even better with our professional finishing.
At the finishing section, the work includes minute detailing, interior grooming and multiple rounds of polishing and buffing.
To enhance the shine to a complete showroom condition feeling, additional detailing, fine-polishing (to ensure no swirl marks) and interior detailing and restoration are carried out.
After pictures of on this beautiful Volkswagen Golf GTI.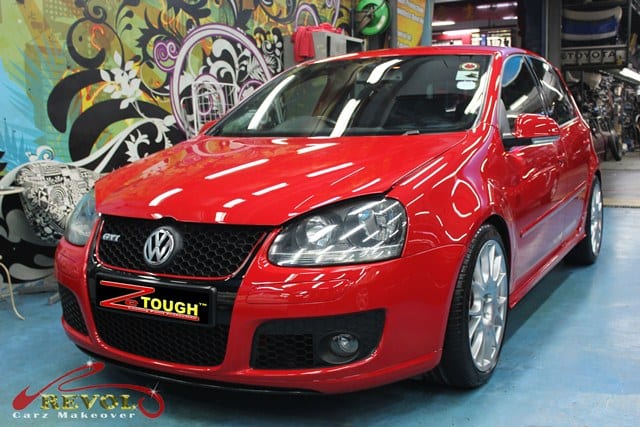 Now here comes the highlight and one of the most important part of the make-over.
The coating of ZeTough Glass Coat Painting Protection!
Did you notice the shine difference after the ZeTough Paint Protection coating?
The newly sprayed paintwork is more enriched, glossier and protected.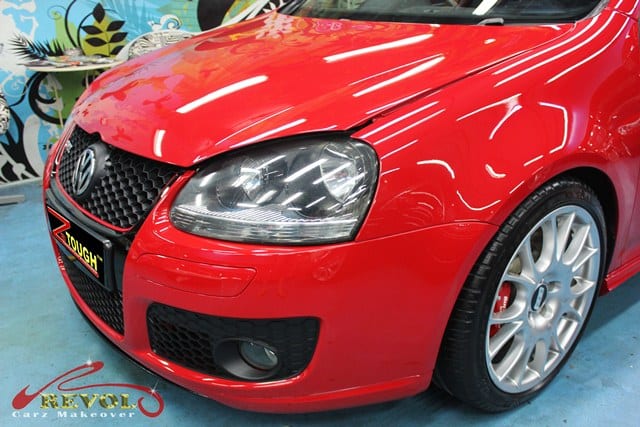 Close up Volkswagen GTI Bonnet View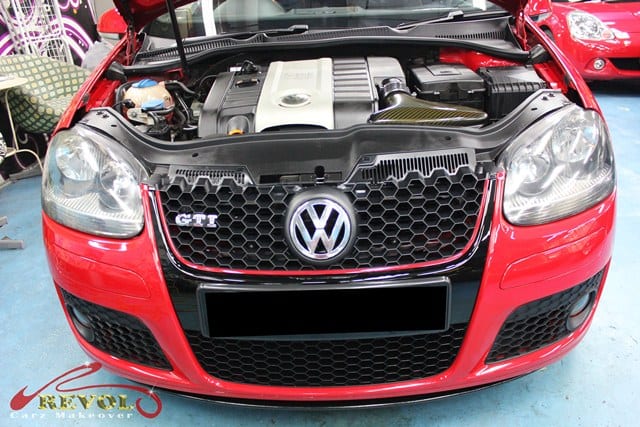 Volkswagen GTI Engine Compartment
Close Up view Volkswagen GTI Engine View
Volkswagen GTI Side mirror
Volkswagen GTI Interior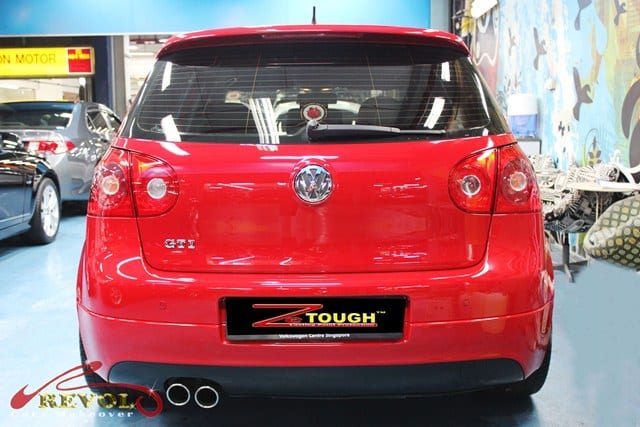 Volkswagen GTI Rear view
Volkswagen GTI Rear lamp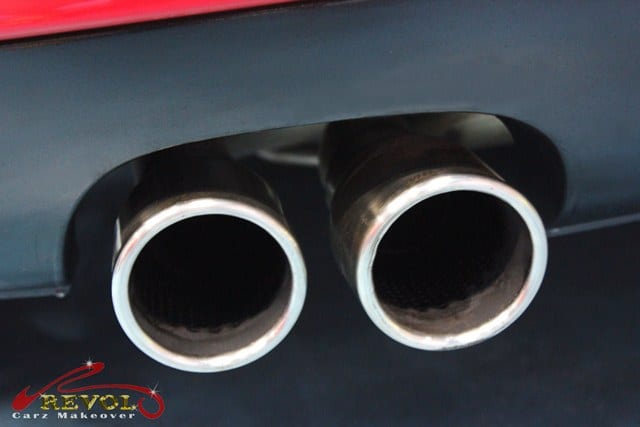 Volkswagen GTI Well polished Exhaust pipe
Shiny and clean Mulit spokes rims
---