Hi Everyone,
A 2007 4-door Volkswagen Passat sedan arrived at Revol Carz Makeover workshop for a full-car spray-painting makeover with inclusion of the award-winning, ZeTough Ceramic Paint Protection Coating.
Restoring the wear-and-tears components, dents and scratches on the bodywork and guaranteeing the re-sprayed color code perfectly matches the factory's original is not only challenging for our experienced team but also deliver the fullest satisfaction to the car owners.
We hope you will enjoy viewing the following photos!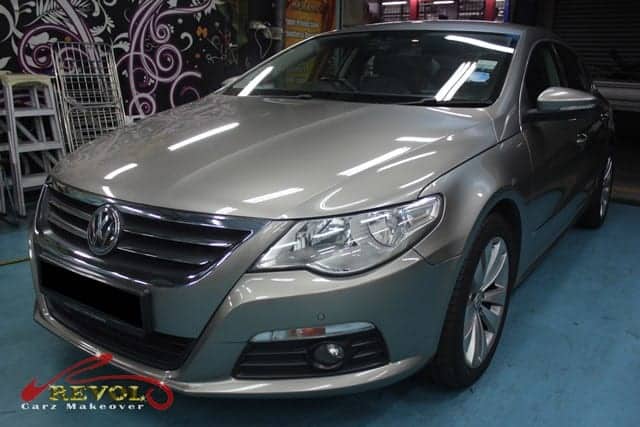 The Volkswagen Passat arrives at our workshop in a dull condition.


Dents and scratches are not unusual for a car that has been around for a while.


The rear view condition of the VW Passat before the repainting works began.


Sitting majestically in at Revol Carz Makeover workshop after the paint re-spray makeover, the 4-door Passat looks incredibly brilliant and better than showroom condition.


The front fascia has been delicately dismantled to achieve a professional spray painted finish.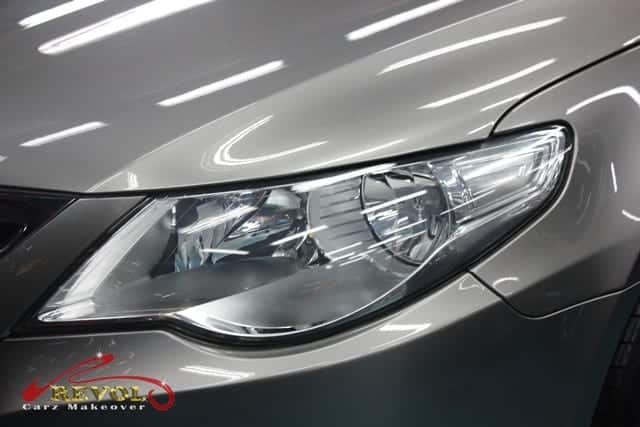 We carefully polished the headlights and coated them to a crystal-clear finish.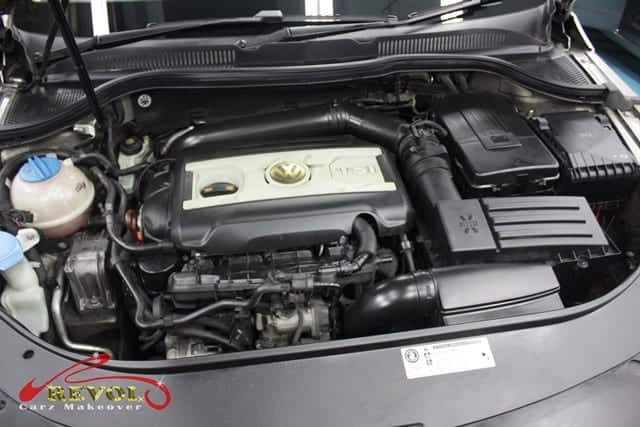 Every nook and corner of the 1.8-litre Turbocharged 4-cylinder engine has been consistently cleaned and polished.The results are truly pleasing to the eye.


The spacious interior receives fine detailing, deep steam-cleaning and polishing.The soft leathers and upholstery are refreshed and nourished.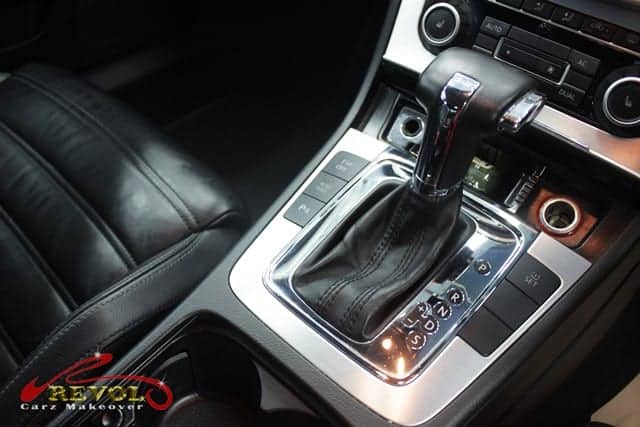 The gear shift and console are sanitized and polished.


The paintwork on the wing mirrors looked weathered.


After the ZeTough Ceramic Paint Protection coating is fully cured, it brings forth an incredibly long lasting shine.


We present an exhilarating makeover finish on the Volkswagen Passat coated with the award-winning ZeTough Paint Protection. The beautiful rear view of the Passat radiates a high degree of luster for a long time to come.
Thanks to the eco-friendly properties of the proven ZeTough Ceramic Paint Protection coating and the Midas Touches with professional detailings.


Blackened exhaust tail-pipes? No problem!


The exhaust tail-pipes are restored.


To complete the new showroom feel and condition…Rims must be new and shiny!


With ZeTough Paint Protection; full exterior detailing; interior cleaning and conditioning, rims restored back to like new condition.
With the treatment of the renowned ZeTough Ceramic Paint Protection, we guarantee your car's paintwork gets maximum protection with the showroom shine throughout your ownership.
Maintenance after the treatment is minimal.
Considering giving your car a new lease of life? We can transform your car to an undeniably immaculate showroom condition too!
Thank you for reading!