Hi Readers, We extended our warmest welcome today, to a distinguished member of the Mercedes Benz family, the Mercedes ML500 to our Carz Makeover workshop for special grooming package complemented with finishing touch of ZeTough Paint Protector coating. Completely re-engineered, the styling 2006 M-Class Sports Utility designs, include the seven-speed 7G-Tronic automatic transmission, new front and rear bumpers, tail-lights, headlight lens, door handles and chrome strips. The Four-wheels-drive, ML500 is stretched longer and wider and is now lighter, faster and more comfortable than its predecessor. Beneath the hood, the 5.0 liter V8 engine has been bumped up to 302hp with a seven-speed automatic transmission capable of accelerating from 0-100kmh in 8 seconds. Enjoy viewing the following photos!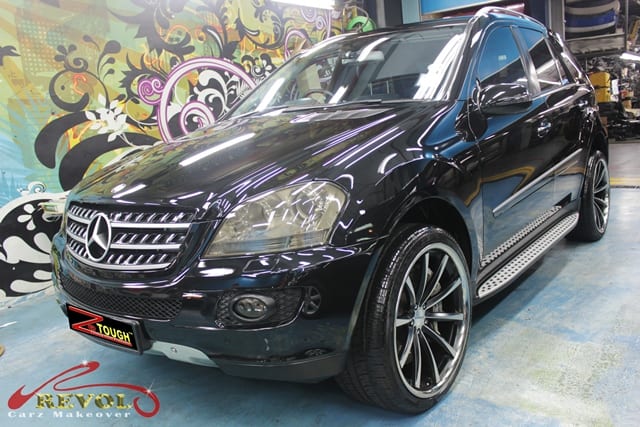 The refreshed face-lift includes new front headlights, redesigned front and rear bumpers, new exterior mirrors, new rim choices, a larger front grille, restyled interior,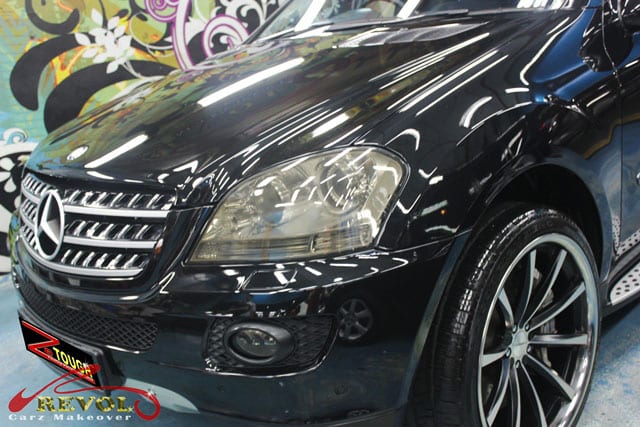 Restyled larger front grille with the iconic Mercedes star badge.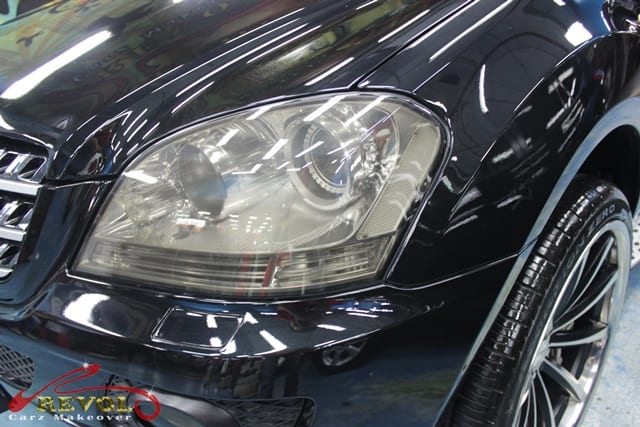 The ML500 face-lift includes new front Halogen headlights with projector beam lenses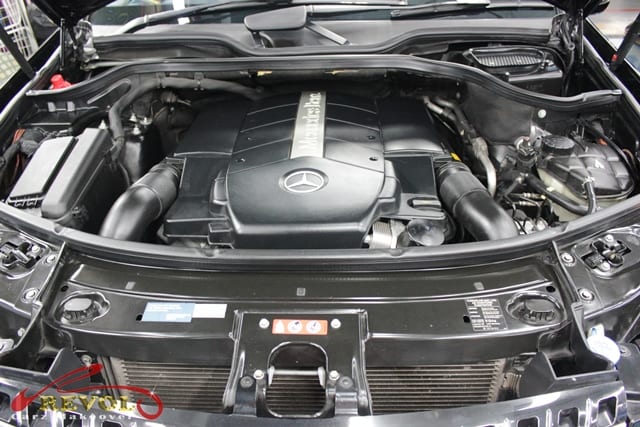 The ML500's 5.0-liter, 24-valve, V8 engine with bumped up 302 horsepower mated with a seven-speed automatic transmission.
Redesigned electric exterior mirrors enhance the sporty SUV look.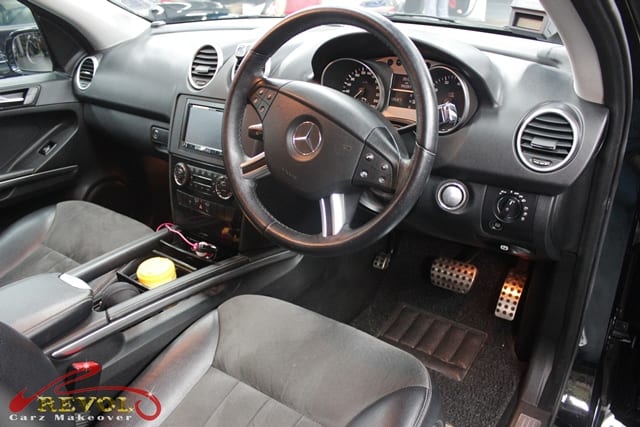 The ML500 gets have comfortable interior with extensive array of features, speed-sensitive steering, deluxe multi-contour leather seats, walnut trim and chrome detailing.
Comfortable deluxe multi-contour leather seats
Angular rear view of Mercedes ML500 with restyled tail-Lamp and luxury trims. Cargo capacity 2.05 cubic meters with rear seats down.
The ML500 has subtle twin exhaust pipes.
18-inch sports alloy wheels. The styling is perhaps the biggest improvement for the Mercedes ML-500, Luxury Sports Utility. It is even more so for its graceful appearance after the ZeTough Ceramic Paint Protection coating that promised a long period of shine and protection. Thank you for reading!
---