Hi All, This week our spotlight is on the fearsome Audi RS6. Giving the Audi RS6 the Revol Professional Grooming and shielding it with the must-have, ZeTough Ceramic Paint Protection was rewarding for us to see the owner happy and satisfied. The "RS" initials means "RennSport" in German or literally translated as "Racing Sport" for Audi's top tier of high performance models. From January 2010, the RS6 was Audi's most powerful car ever built in terms of engine output. The Audi RS6 is powered by a 5.0 liter twin-turbo petrol V10 TFSI engine that delivers a massive 580 horsepower and 479 lb/ft of torque. Mated with a six-speed automatic transmission, the all-wheel drive, RS6's brutal acceleration from zero to 100km/h in just 4.6 seconds is incredible. The top speed is electronically factory limited to 250 km/h. The massive power is unleashed via a boost tweak of the V10 twin turbocharger and careful remapping of other parameters.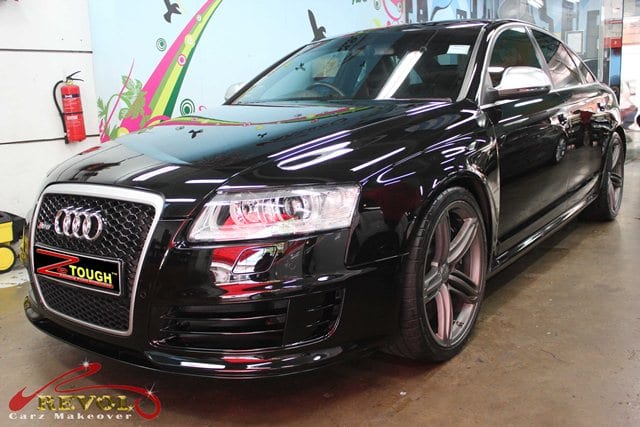 The face-lifted front of the Audi RS6 with larger cooling ducts, flared wheel-arches, LED adaptive headlights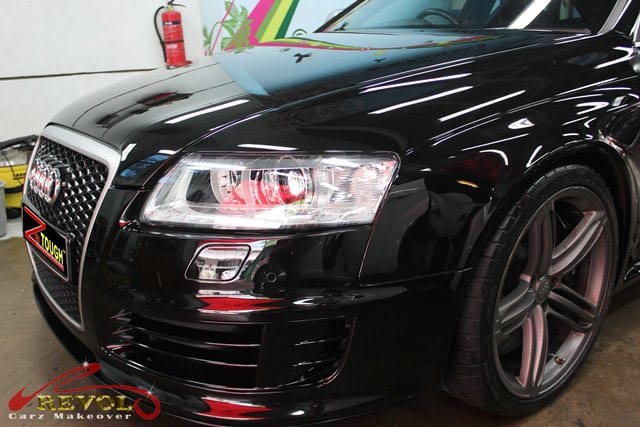 The fearsome RS6 styling with a reworked exterior including lower, deeper bumper, large air intakes, honeycomb grille and LED headlights
Ten light-emitting diode LED daytime running lights are located within the main head-lamp housing.
Under the hood is a monsterous 5.0 liter twin-turbocharged V10 TFSI intercooled DOHC engine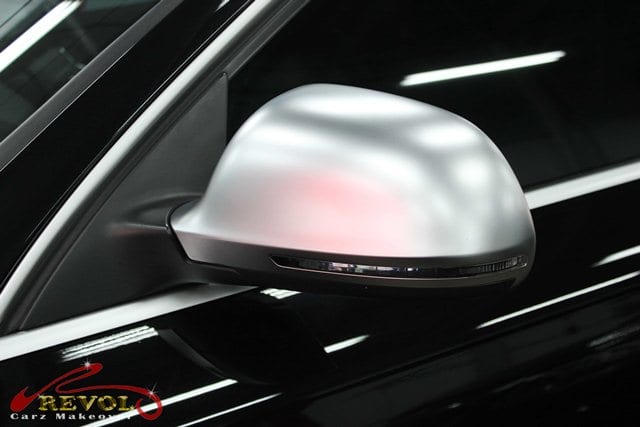 Refined chromed wing mirrors
The RS6 gets sportier trims and seats, highest quality carbon fiber, aluminum, Alcantara leathers and intelligent assist systems
The rear view of the RS6 is dominated by two large oval exhausts, LED tail-lamps and a duck tail spoiler at the edge of the boot lid
RS6's mtm oval exhaust pipes
The reworked wheel arches flare dramatically around the new 19 inch alloy wheels. The Audi RS6 is one of the fastest sedan in its class with unrelenting surge of pace. After the Revol's Makeover with the distinct shield of ZeTough Ceramic Paint Protection coating, the Audi RS6 will remain even more stunning for a long time. Thank you for reading!