Hi Everyone,
A beautiful brand new 2018 Volvo XC60 T5 even had a complete ZeTough treatment inside out at Revol and we are very delighted to show our readers the remarkable finish.
With crisp lines and beautifully redesigned surface, the Volvo XC60 T5 Momentum is a compact crossover and one of the brand's best sellers. The XC60 scores most impressively on safety, comfort and performance.
Fitted with loads of premium standard equipment, the XC60 T5 boasts a turbocharged 2.0 liter, four-cylinder engine that develops 302 horsepower and 295Nm of torque. Mated with an 8-speed automatic transmission, the century acceleration is 6.8 seconds with a top speed of 220 km/h.
Standard features include full leather seats, power front seats, a panoramic sunroof, Bluetooth, 7-inch navigation display and 18-inch alloy wheels.
We hope you will enjoy viewing the following photos!
The 2018 Volvo XC60 T5 looking remarkably radiant after the treatment of ZeTough Ceramic Paint Protection at Revol Carz Makeover.


It is hard to take your eyes off the Volvo XC60 when it is wearing the gleaming ZeTough Coating. From the front view, you can't tell the XC60 and XC90 apart.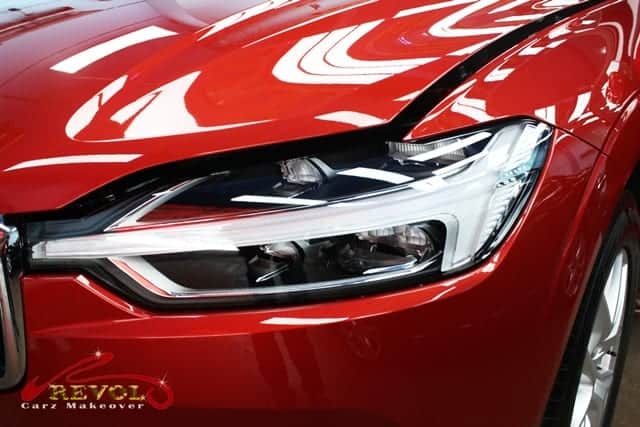 The carefully hand-polished Thor's hammer lighting headlamps are dazzling.


Despite being a brand new car, we ensure the engine bay is super-clean with passionate detailing.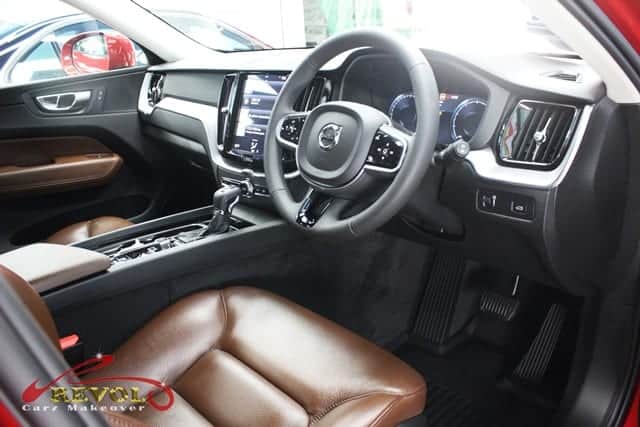 Climb inside and you find the real beauty in XC60's cabin that is filled with goodness and richer materials than the competition. Our team had painstakingly detailed every inch of the interior and further nourished the soft Nappa leather for long-term protection.


A close up view of the wing mirror showing the effect of ZeTough Ceramic Paint Protection Coating.


The tail-gate of the XC60 T5 after ZeTough treatment leaves a lasting impression.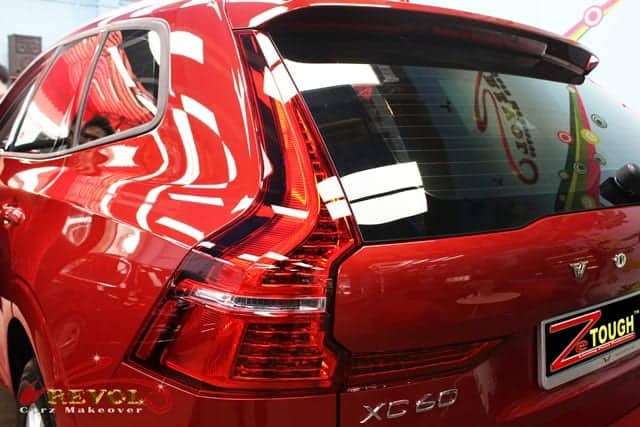 The jewel-like polished tail-lights compliment the XC60 badge.


The stainless twin exhaust pipes are polished and coated.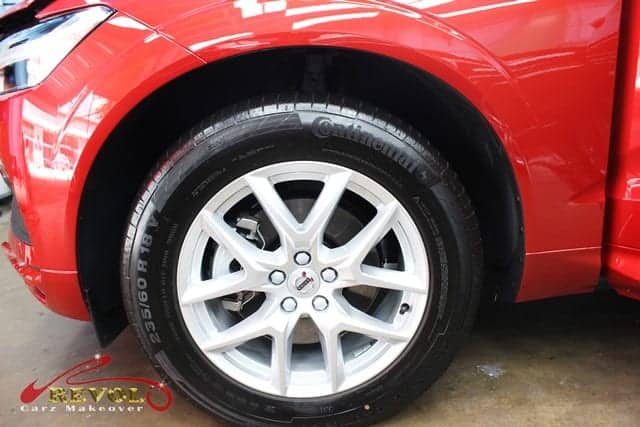 The T5, rolling on 235/60 R18 V tires and steel springs, feels slightly plusher than the air-suspended T6. Nothing highlights the Volvo better than a set of refreshed, cleaned wheels.

If the finishing of the Volvo XC60 leaves you with a good impression, wait till you see what ZeTough Ceramic Paint Protection Coating can do for your car too.
Revol Carz Makeover is your right choice. Visit us to know more about our affordable and transparent services.
With the proven coating of the Eco-friendly ZeTough Ceramic Paint Protection coating, we guarantee your car's paintwork gets unparalleled protection with the guaranteed showroom shine throughout your ownership.Maintenance after the coating is minimal.
Thank you for reading!