Mercedes-Benz Case Study 6
Mercedes-Benz CS 6 will feature the battery light issue on Mr. Prakash's Mercedes Benz E200. Revol Carz Garage does a job-well-done work again in fixing the issue.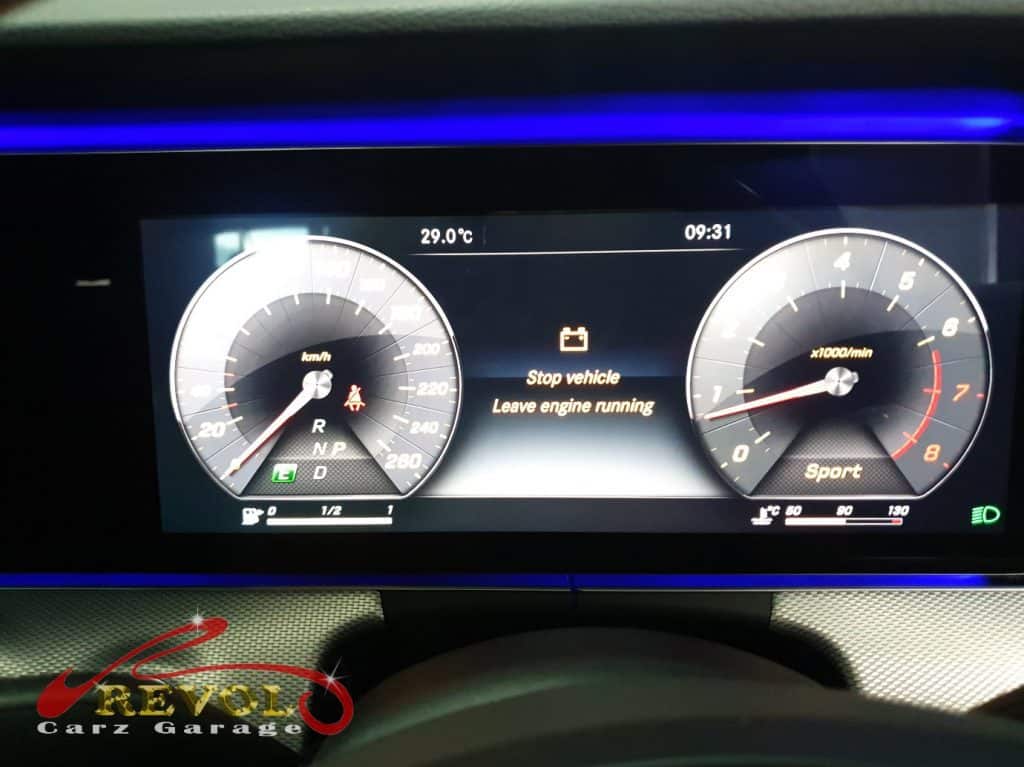 The "Battery Low" light is illuminated. Thankfully he arrived at our workshop for the battery replacement before it went flat.
Mercedes-Benz CS 6: We recommended Varta heavy duty battery.