Ferrari California with ZeTough Paint Protection. Arriving at Revol Carz Makeover for the ZeTough Glass Coating paint protection is one of the Full of Firsts in Ferrari range. Presenting the Ferrari California. The Ferrari California is the first-ever front-mounted V-8-engined Ferrari. It's the first use of direct petrol injection in a Ferrari. And it's Ferrari's first 7-speed dual-clutch automated manual transmission. It's also the first Ferrari built on a modular architecture. And the first built on a new production line with a folding metal roof! It is interesting to know though California has the same ceramic brakes as do most Ferraris, the system's setup is completely different.
Something more about the Ferrari
Ferrari has specifically fine-tuned this braking system and the brake pedal to be much more user friendly itself. Compare to others, Ferrar is equipped with ceramic to have a tendency to be very aggressive, grabbing hard on initial brake application. Even though Ferrari has made these changes to the brake system, California still stops with the best: 100 feet is all that's needed to bring this car to a halt from 60 mph. Ferrari California 4.3L with 454 horsepower accelerates from zero to 100 km/h in 3.9 seconds and has a top speed of 310 km/h. After a well-groomed session with ZeTough paint protection, this mesmerizing white sleekly beauty has been revealing for more attention!!! Enjoy viewing!
Innovative and adaptable architectural design of Ferrari California
A Sexy topless Ferrari California
Adaptive headlights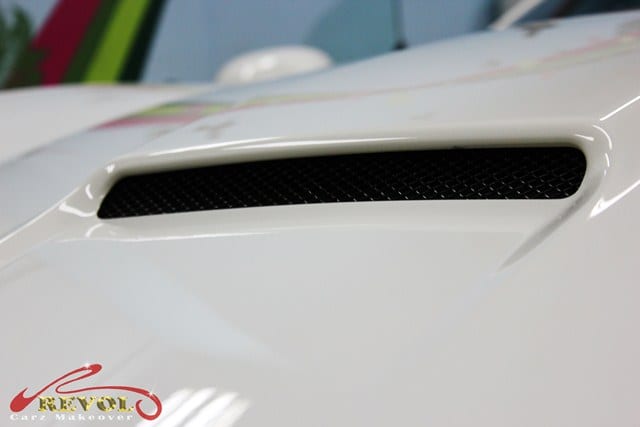 Ferrari California hood scoop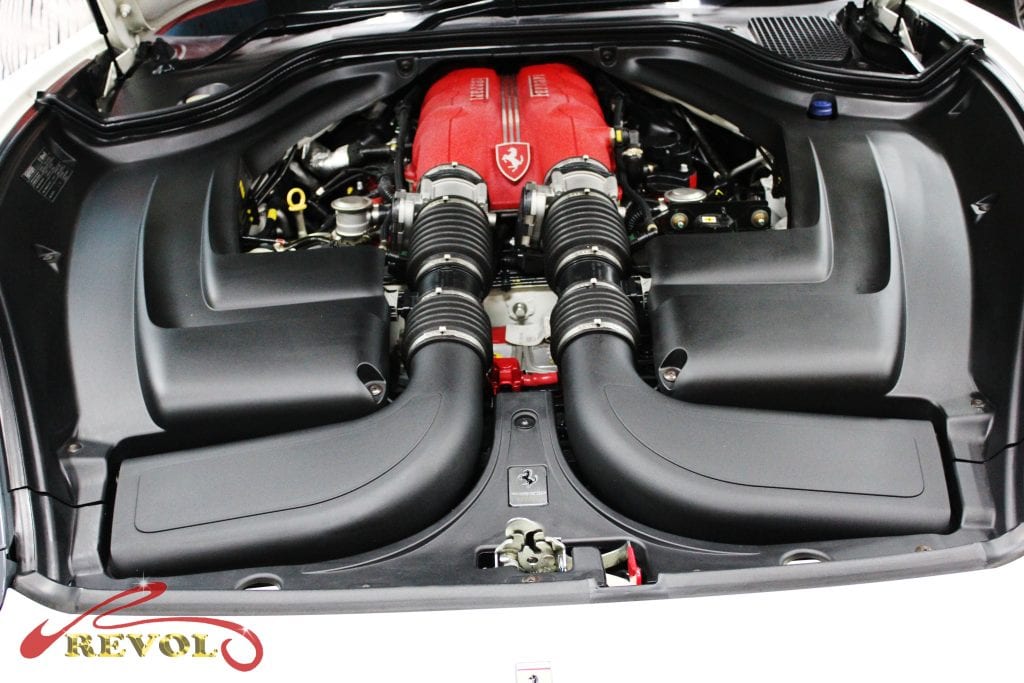 This V8 engine is mounted in a mid-front position, and has direct petrol injection (DPI)
Red leather seats with spacious interior to be able to accommodate passengers and their luggage comfortably.
LEDs Steering Wheel and optimised traction control system: the F1-Trac.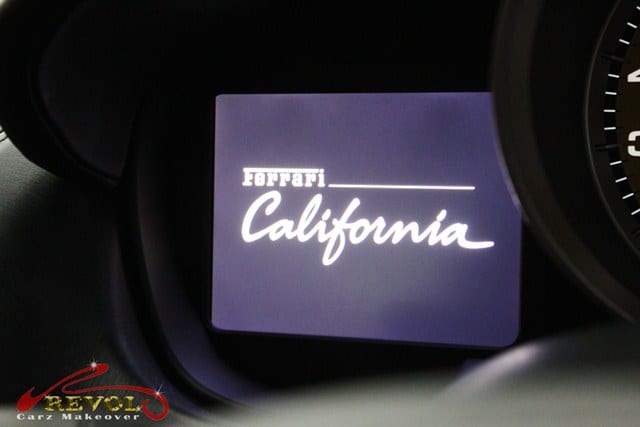 Interior monitor screen
Chrome ferrari logo
Famous symbol of the Ferrari "Prancing Horse"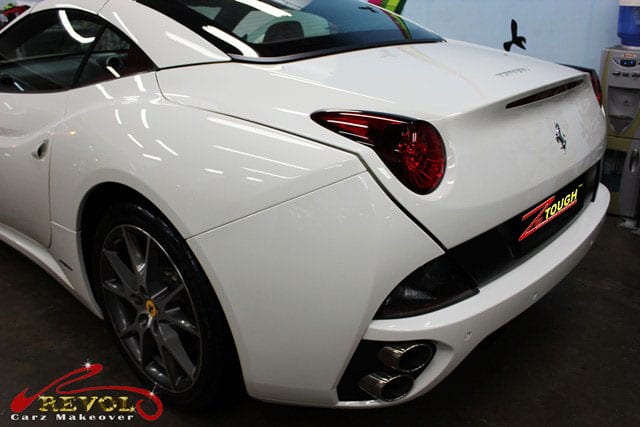 The muscular rear view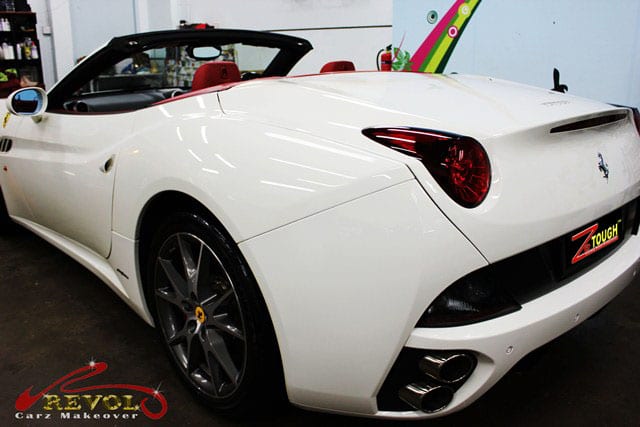 Somehow, the rear seems sexier when the top is down…
Twin exhaust pipe
Glossy rims with red brake calliper
---