The coating on the ZeTough Glass coating paint protection is the latest coupe model from Opel – the Opel Astra GTC. Which has lots of new and exclusive stand-alone features that do not share within the Opel product spectrum?It is powered by the turbocharged, four-cylinder engine that has been fitted with Start/Stop technology as a basic feature. It also possesses a new engine control system to deliver even more precise combustion.
The Compact and sporty Opel Astra GTC are not only impressive because of its dynamic and striking looks. It has been designed to enable sporty driving and has equipped with a string of innovative premium technologies to assist the driver. It is also built with the combination of 1.4-liter turbocharged 4-cylinder, 16-valve lump, the GTC is good for 140 bhp and 200 Nm of torque with a top speed rated at 200 km/h. After enough glass coating paint protection, the Opel design elements lines are now more obvious whilst enhancing its dynamic coupe design with a wetter & glossier shine. Enjoy viewing!
Dynamic looks & sporting style of GTC
Sporty Leather Seat of GTC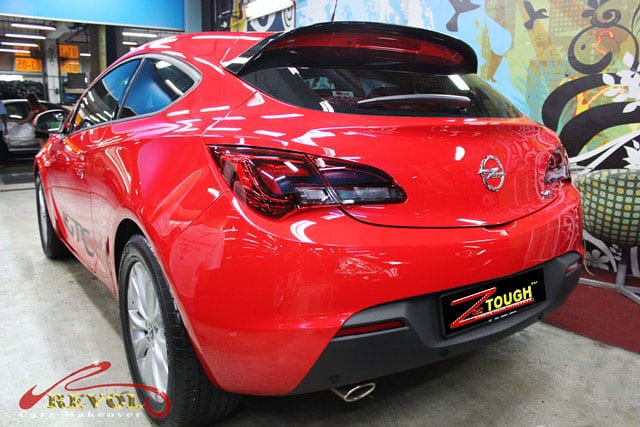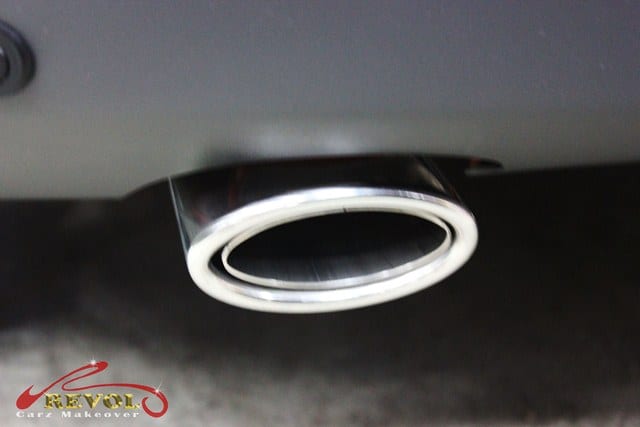 Polished Exhaust of GTC
Clean Rims of GTC
This is now the final look of Opel GTC after undergoing in the ZeTough Paint Protection Services.
It is now looking good free from dents and scratch and glossier than ever! Who won't turn their head with this bloody red car?
If you are also planning to give your car a glow up. Revol Carz Makeover is the perfect and wise choice for you. With passionate and skilled professionals touch of our team, you will surely achieve the look that you desire for your auto!
---