Hi Readers, We are extremely privilege to welcome our special guest at Revol Carz Makeover for the ZeTough Ceramic Paint Protection. Heads turned in awe as the new 2013 Lamborghini Aventador made its grand entrance upon arriving Revol Carz Makeover. Lamborghini celebrates its 50th anniversary, timing the launch of its latest creation which has been regarded as the most exciting series production Lamborghini ever manufactured and this car comes with brand new benchmark in the world in the segment of luxury super sports cars.… The 2013 Aventador LP700-4 which is the new king of the Lamborghini family tree, overtaking the reign of Lamborghini Murcielago. The sharp faceted bodywork and cockpit of the sexy beast evokes the image of sheath fighter jet . The ISR gearbox s 7-speed transmission provides three drives control modes. Strada Traction on – gearbox provides slow shift. Sports Traction control relaxes – faster gear shift. Corsa control off – full manual control. Under the hood is the outrageous 6.5L V12engine that produces 691 horsepower and 508 pound feet of torque. The ultra aggressive Aventador is capable of 0 to 100km/h sprint at just 2.9 seconds with a top speed of 359km/h Another innovation is the push rod style suspension common in F1 race cars. The profile of the car is very low; measuring only 44 inch tall. However with the trademark iconic Lamborghini scissor doors, access is never daunting and there is plenty of room in the two seater. . With ZeTough Ceramic Paint Protection, its beautiful paintwork is more enriched with extremely glossier shine which makes this sexy beast even more mesmerizing now! Enjoy Viewing!
Before ZeTough Ceramic Paint Protection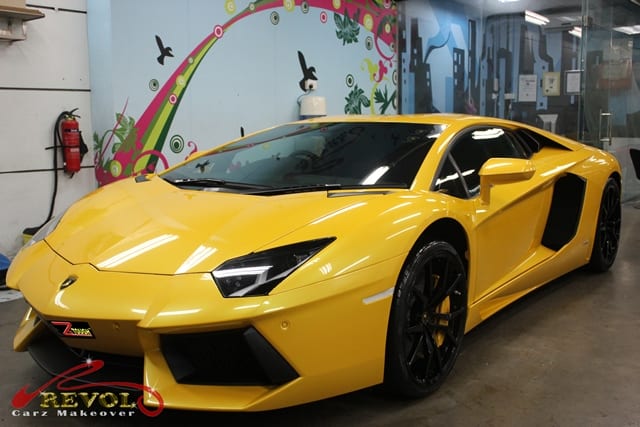 After ZeTough Ceramic Paint Protection, paint work colour enriches and protected to its fullest
2013 Lamborghini Aventador Extremely Glossy Front View
Lamborghini Aventador bi-xenon headlight
Lamborghini aventador front storage compartment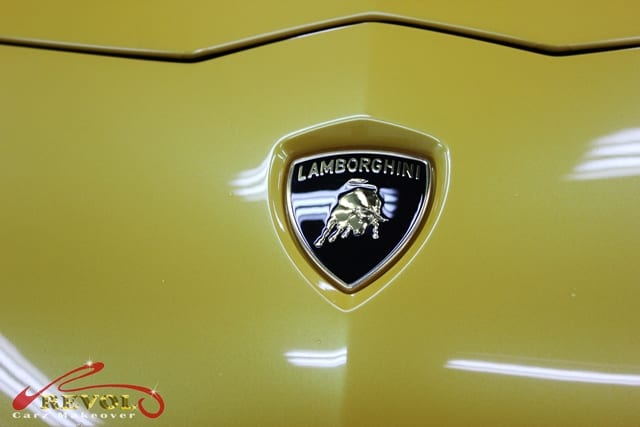 The infamous Lamborghini racing bull logo
Lamborghini Aventador luxurious spacious cabin.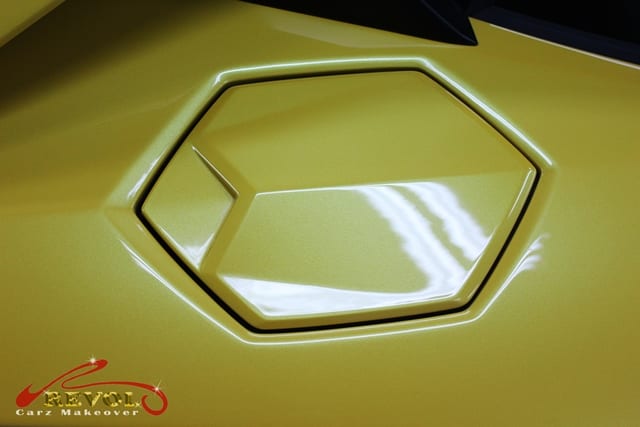 Lamborghini Aventador Diamond Shape Oil Tank Cover
Lamborghini Aventador Uniquely Oil Cover
The Lamborghini Aventador Rear view
The Lamborghini Aventador V12 engine that produces 691 horsepower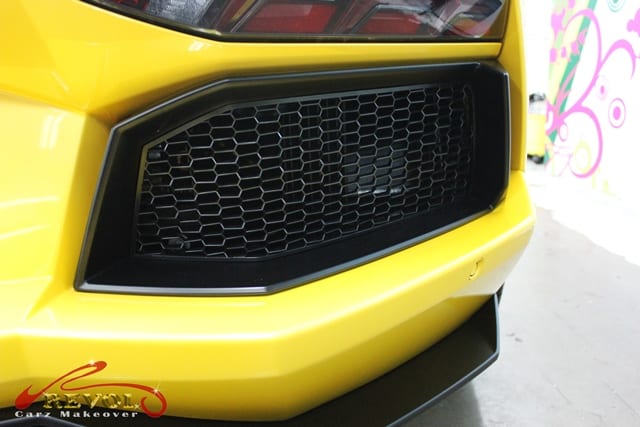 Lamborghini Aventador rear duct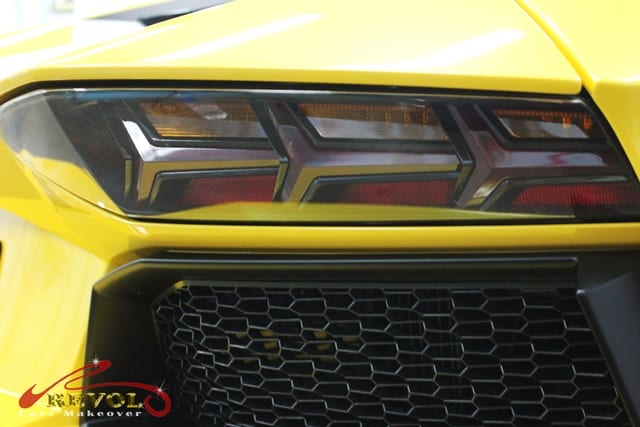 Lamborghini Aventador rear tail lamp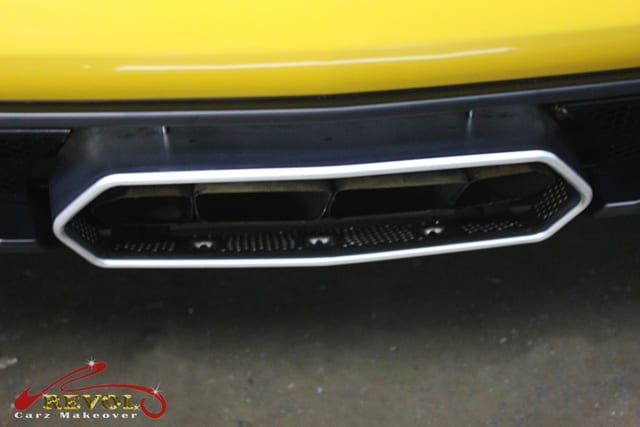 Lamborghini Aventador Exhaust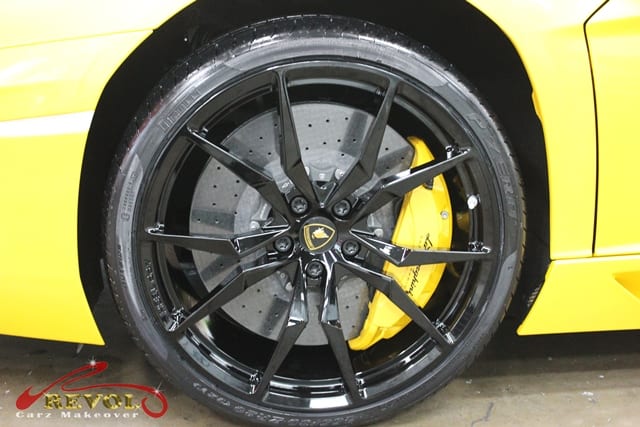 Lamborghini Aventador Multi spokes Rims
---