Hi Readers, One of the many luxury sedans we groomed today at Revol Carz Makeover Workshop is the noteworthy, the all new Lexus ES300. Most customers specify the must-have treatment of Revol's ZeTough Ceramic Paint Protection including this beautiful lexus ES300 owner. The all new Lexus ES300 boasts of the new, all-aluminum 3.0-liter V6 engine capable of 245 horsepower, with a six-speed rear-drive automatic transmission. The drivetrain acceleration from 0 to 100 km/h is a brisk, 6 seconds and with the top speed of 235 km/h. The luxurious cabin of the ES300 is pampered with materials of typical high quality and everything was put together in exact precision. We hope you will enjoy viewing the following photos!
The Lexus ES300 elegant and aerodynamic body with Aero-Stabilizing fins overcomes air resistance for smooth ride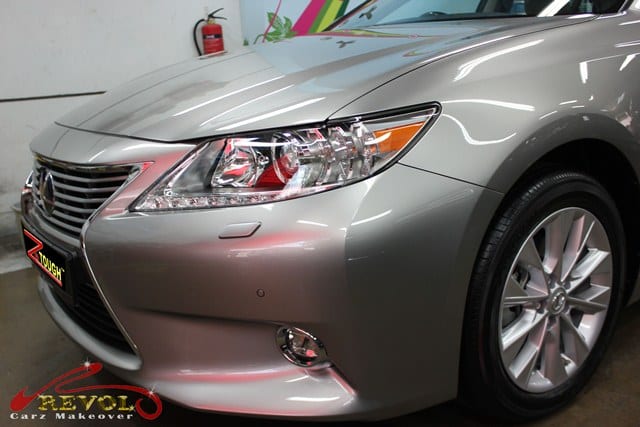 The ES300's exterior includes a signature spindle grille that flows gracefully into sleek lines. The headlamps are positioned higher than the grille
The ES300's new design L-finesse arrowhead HID headlights with LED daytime running lights
Under the hood of the ES300 sits a new, all-aluminum 3.0 liter, Hybrid engine with 245 hp matching with a six speed automatic transmission
Lexus ES300 4-door Sedan RWD wing-mirror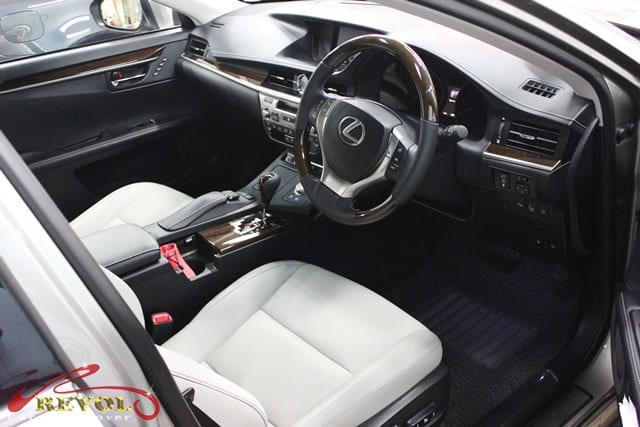 The Lexus cockpit is every inch a sheer luxury with satin metal trim, premium quality leather stitching and all-white LED lightings. On the dash and console are loaded with high tech features
The steering wheel, dashboard and console with walnut trim and fine leather
A classic analog clock sits majestically on the center of the dashboard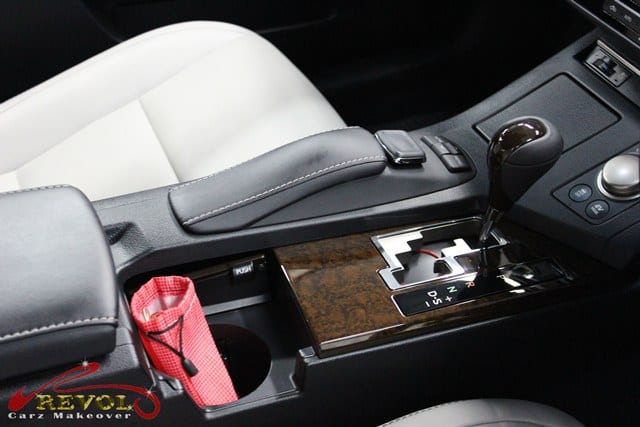 The eight-speed sport direct-shift automatic transmission and the center console with ergonomically designed Remote Touch Interface (RTI) controller at your fingertips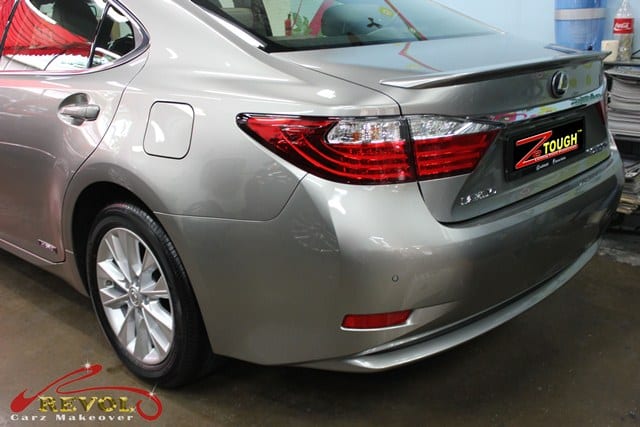 The ES300 shares its profile of its predecessor but the roofline is15mm higher. The car narrows behind the flared wheel arches emphasizes wide rear track. The tail lamp clusters feature aero stabilizing fins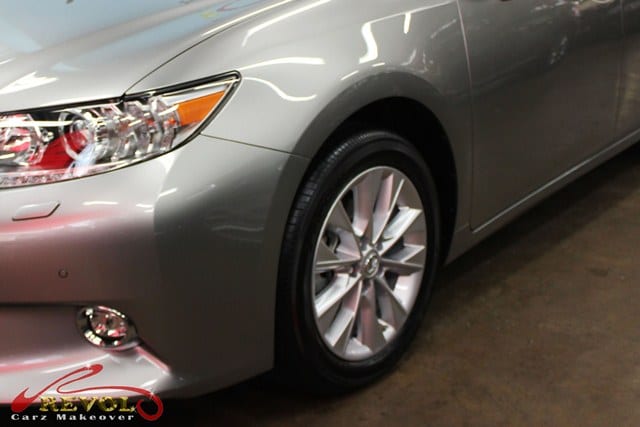 18″ Aluminum alloy sports Rims The Lexus ES300 sets a new benchmark in its class with ground breaking technologies and peerless reputation for reliability. Similarly, we strived to set a new standard for Revol's ZeTough Ceramic Paint Protection in our continuing laboratory research in our eco-friendly product that has earned the customers' trust and satisfaction. Thank you for reading!
---