Hi Everyone, The new Porsche was met with considerable attention and enthusiasm at our workshop. We rolled out a red carpet for a special VIP; (
V
ery
I
mpressive
P
orsche) at Revol Carz Makeover workshop today. Extending our warmest welcome, our guest was pampered with an extra-ordinary grooming session packaged with the special ZeTough Ceramic Paint Protection Coating. With the low nose, round headlights and distinctive profile, the Cayman is unmistakably a powerful Porsche. Porsche claims the Cayman can hit 264 km/h top speed and acceleration from 0-100km/h in 5.7 seconds with its 2.7 liter; 275 horsepower and 213 lb-ft torque petrol engine mated with the PDK automatic transmission. The body is 44% aluminum which makes the 2015 Porsche Cayman, one of the lightest cars in its class. Hope you will enjoy viewing the following photos!
The silhouette of the Porsche Cayman is sleek, with the long wheelbase and large wheels, dynamic contouring and the forward shifting windscreen with the roofline extended far into the rear emphasize the Cayman personality
The front exterior is dominated by the renowned Porsche wings and succinctly styled slopping LED headlights
The Cayman demonstrates an assertive look with succinctly styled slopping LED headlights that emit up to three times more light. The 4-point daytime running lights are integrated in the new headlights
The recesses in the sides draw air into the engine intake system
The mid-engine Cayman's cabin features a driver-focused dashboard and with the feel of open space and plenty of freedom of movement around the low position of the sports seats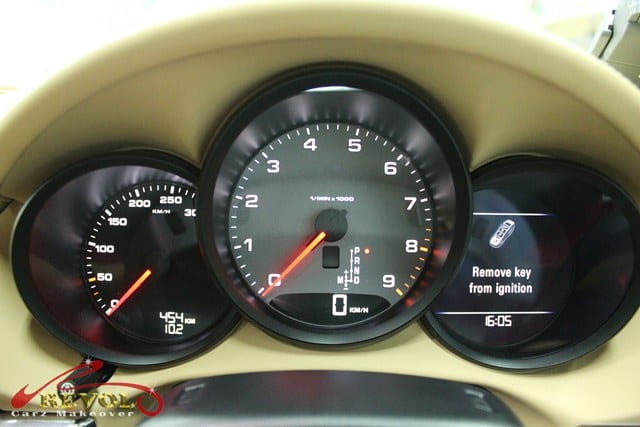 The Porsche's instrumentation cluster is simple, clear and informative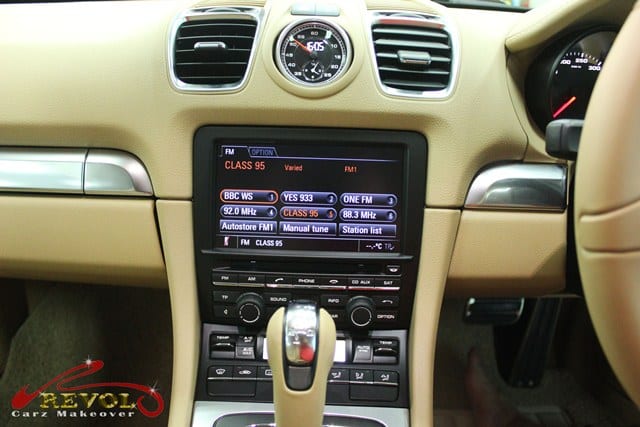 One of the imposing features of the interior is the ascending centre console with 7-inch LCD touch-screen and audio system
The luggage compartment is generously proportioned underneath the wide rear screen. The luggage protection bar is in brushed finished aluminum
Fuel tank capacity is approximately 64-litres. Fuel consumption is approximately 7.9 liter/100km
The rear wing spoiler is more than a stunning eye-catcher. It deploys automatically at 120 km/h. Retracted, the separation edge of the rear spoiler makes a seamless transition to the LED tail-lights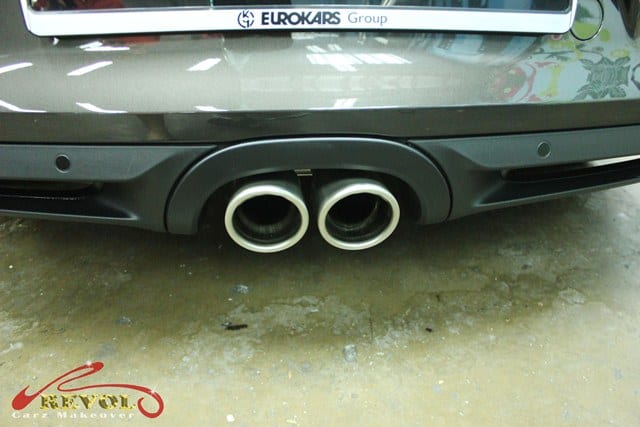 The rear apron with the centrally framed stainless-steel dual exhaust pipes
Porsche Cayman's sports aluminum alloy wheels The Porsche Cayman is everything expected of a sports car. And the finishing coats of the revolutionary, Revol's ZeTough Ceramic Paint Protection Coating makes the Cayman even more satisfying to drive. Thank you for reading!
---