MERCEDES-BENZ C180 Polished With Ceramic Paint Protection.
Hi Everyone, Another Blue Efficiency Mercedes Benz C180 arrived at Revol Carz Makeover for a refreshing makeover and an overall respray with faithfully matched original factory color code paintwork. For an added must-have permanent shine and protection, the surface is treated with the ultimate, ZeTough Ceramic Paint Protection coating. Blue EFFICIENCY means reducing fuel consumption and CO2 emissions, saving on costs, and protecting the environment. The overall impression of the updated C180 Blueefficiency is undeniably extrovert and elegant. The dramatic exterior with the front end receiving a more prominent grille, combining sharp angles with graceful curves and high tech elements. Even the 17-inch alloy sports wheels fit tightly into the wheel arches, well matching the car's proportions. The interior is typical of Benz fashion, favoring light, and bright approach with generous stainless steel trims. The seats are in luxurious Artico leather and the standard equipment Thermatic Climate Control, Auto Headlights, Parking Sensors, Bluetooth connectivity, and multifunction steering wheels. Lurking under the hood is a 1597cc 4-cylinder quiet engine mated with a 7G-Tronic transmission, the C180 BlueEfficiency performs a 0-100km/h dash at 9.9 seconds and a top speed of 225km/h. We are including intriguing pictures showing the magic of ZeTough Ceramic Paint Protection, for your viewing pleasure. Our Professional Spray Painting standards and makeover skills transformed the C180 BlueEfficiency into an exhilarating showroom masterpiece. We hope you will enjoy viewing the following photos!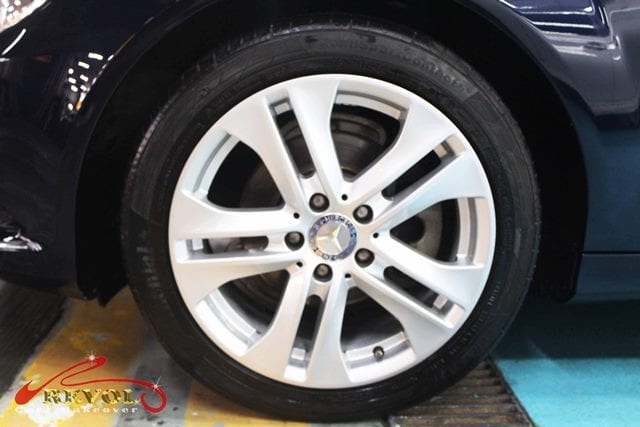 Thank you for reading!