MERCEDES BENZ GLC43 AMG with ZeTough Ceramic Paint Protection. Revol Carz Makeover Family wishes everyone a Happy and Prosperous New Year. We would like to extend our gratitude for your continued trust and your patronage to our company. It's another New Year…the best time to give your beloved car that special treatment of ZeTough Ceramic Paint Protection coating! We can transform your car to such a breathtaking showroom condition too. Another all-new powerful Mercedes GLC43 AMG excites with its athletic SUV elements and elegant couple line with the polished performance of ZeTough Ceramic Paint Protection Coating at Revol Carz Makeover.
The striking, sporty AMG bodywork underscores the sleek GLC43 Coupe profile with high gloss black accents contrast the brilliant chrome tips of the diamond-block grille as well as the 'BITURBO 4MATIC" badge on the front wings. Behind the amazing driving dynamics is the powerful 3.0-liter, V6 Biturbo engine with 367 horsepower and 530Nm of torque capable of smashing the century sprint in respectable 4.9 seconds and a top speed of 250km/h. Discerning owners know what is best for their cars. For the long-term protection of the body paintwork, ZeTough Ceramic Paint Protection coating is a clear and reliable choice.
We are pleased to show the amazing effect of ZeTough Ceramic Paint Protection coating with the line-up pictures of the new Mercedes Benzx GLC AMG. We hope you will enjoy viewing the following photos!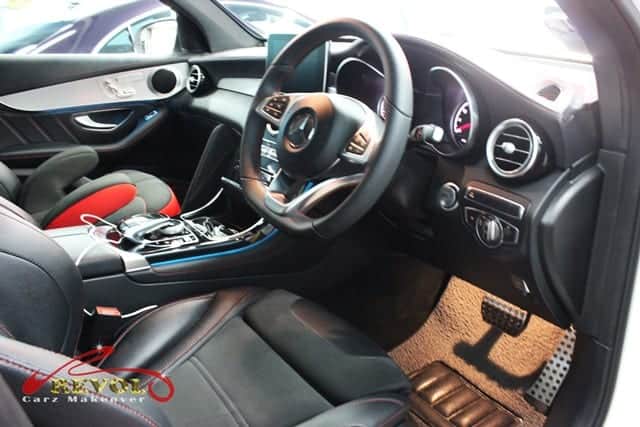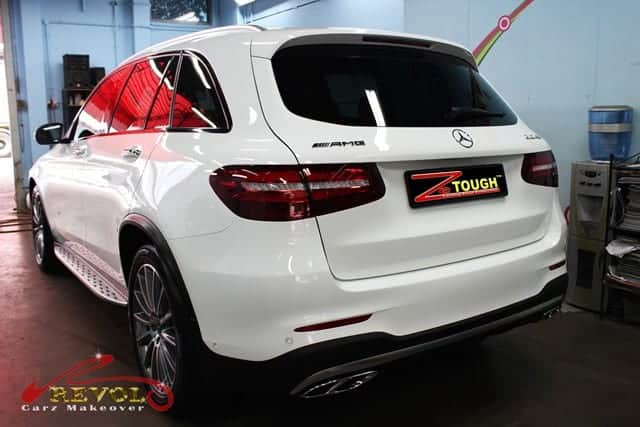 Revol Carz Makeover is your right choice. Visit us to know more about our affordable and transparent services. With the proven coating of the Eco-friendly ZeTough Ceramic Paint Protection coating, we guarantee your car's paintwork gets unparalleled protection with the guaranteed showroom shine throughout your ownership. Maintenance after the coating is minimal. Thank you for reading!