If a bright LEXUS ES250 happens to whizz you by, the car has probably just emerged from Revol Carz Makeover studio and boasting its blazing shine with ZeTough Ceramic Paint Protection Coating.
The new Lexus ES (for Elegant Sedan) injected a lot of excitement when it arrived at our studio for the Revol makeover. The new iteration is looking bolder, sharper and sleeker than ever before. Built on the GA-K platform, the ES features a distinctive downward slanted hood design with a dynamic and sporty profile.
It is interesting to note the never-before-seen designed spindle grille with vertical fins that ripple outwards that emphasizes sharp and modern looks.
And there are a lot of happenings under the hood too. The enhanced efficiency of the Lexus ES250's redesigned 2.5-litre, 4-cylinder 207 ponies (at 6,600rpm) and 247Nm of torque (at 5,000rpm) petrol engine coupled with an 8-speed automatic gearbox propels the sedan to a top speed of 210 km/h with the 0-100km/h sprint in just 9.1 seconds.
The interior is luxury abound with tasteful first-rate materials throughout. Features include TFT instrument cluster, touchpad-controlled infotainment 8-inch screen, onboard Wi-Fi, Apple Car-Play, Siri Eyes Free, premium audio system and a whole lot of other passive-safety features.
At Revol Carz Makeover, our detailing inspirations include churning out every car to illuminate just like the Lexus ES250 and captivating hearts with our signature ZeTough Ceramic Paint Protection Coating.
Come, join us on a virtual tour to our studio and experience the magic of ZeTough!
We hope you will enjoy viewing the following photos!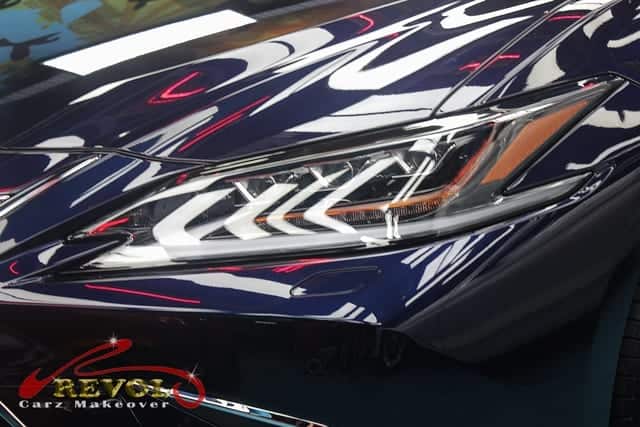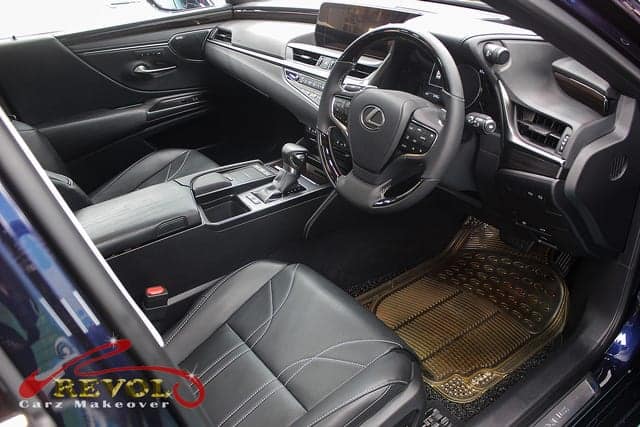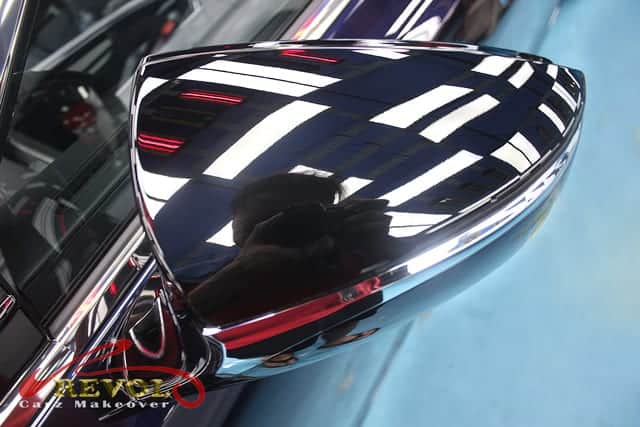 The Lexus ES250 attained a new level of class and beauty after the treatment of ZeTough Ceramic Paint Protection Coating.
Revol Carz Makeover is your right choice. Visit us to know more about our affordable and transparent services.

With the proven coating of the Eco-friendly ZeTough Ceramic Paint Protection coating, we guarantee your car's paintwork gets unparalleled protection with the guaranteed showroom shine throughout your ownership. Maintenance after the coating is minimal.

Thank you for reading!