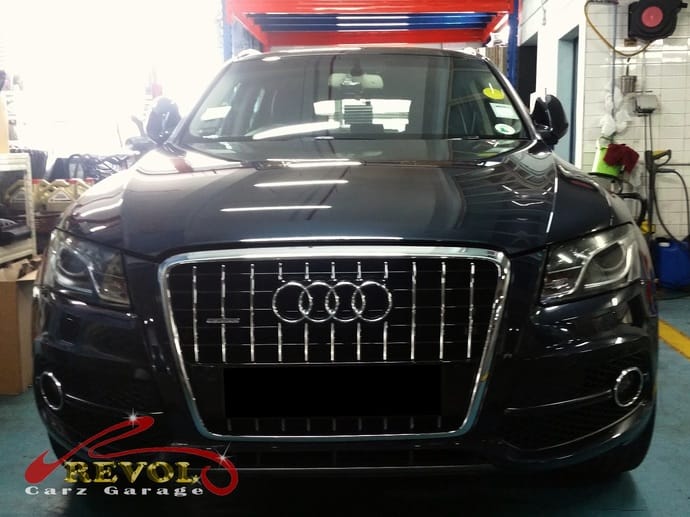 Mr Pua's Audi Q5 checked in at Revol Carz Garage for intermittent warning code indicating that the engine oil was low. There was some unusual noise emitted from the brake system.
Our Audi Diagnostic handset scan revealed that oil pressure switch had an issue.
We replaced with original oil pressure switch.
We also replaced the rear brake pads and the disturbing sound was eliminated.
Mr Pua was happy to have his Audi back in refreshed state with a complimentary car wash and interior vacuuming.