Mr. Boo's BMW 520i come to our workshop for car servicing and auto transmission fluid replacement.
When reaches a higher mileage it is not a bad idea to replace the Engine Oil Cooler as a preventive measure.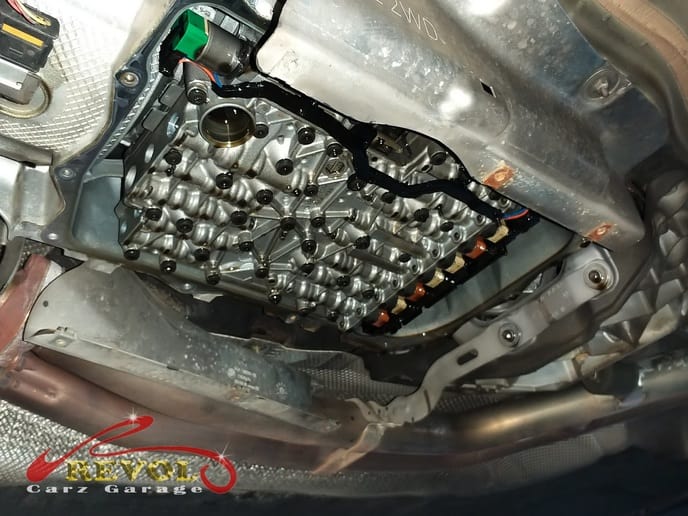 It is the mechatronic aka BMW gear control unit if you have not seen it before.
The auto transmission fluid pan is being replaced as well.
Auto transmission Oil cooler is recommended to replace during the 2nd round of auto transmission fluid.