This handsome Audi A3 came to our workshop with a heart-breaking dent on the fender.
Using the latest in-house repair and spray painting techniques, You get top-notched paintwork restoration at Revol every time, guaranteed!

Using the proper tools of the trade, our master craftsman skillfully repairs the dent.
Afterward, he restores the original curve to perfection by applying putty.
Multiple rounds of wet sanding with constant 'feel-of-touch' to achieve the ultimate surface smoothness.
Our Masterclass Spray Painter applies several layers of spray painting before he applies the clear coat finish, followed by the oven bake process.
Close scrutiny of the sprayed area for tiny bubbles to achieve flawless results.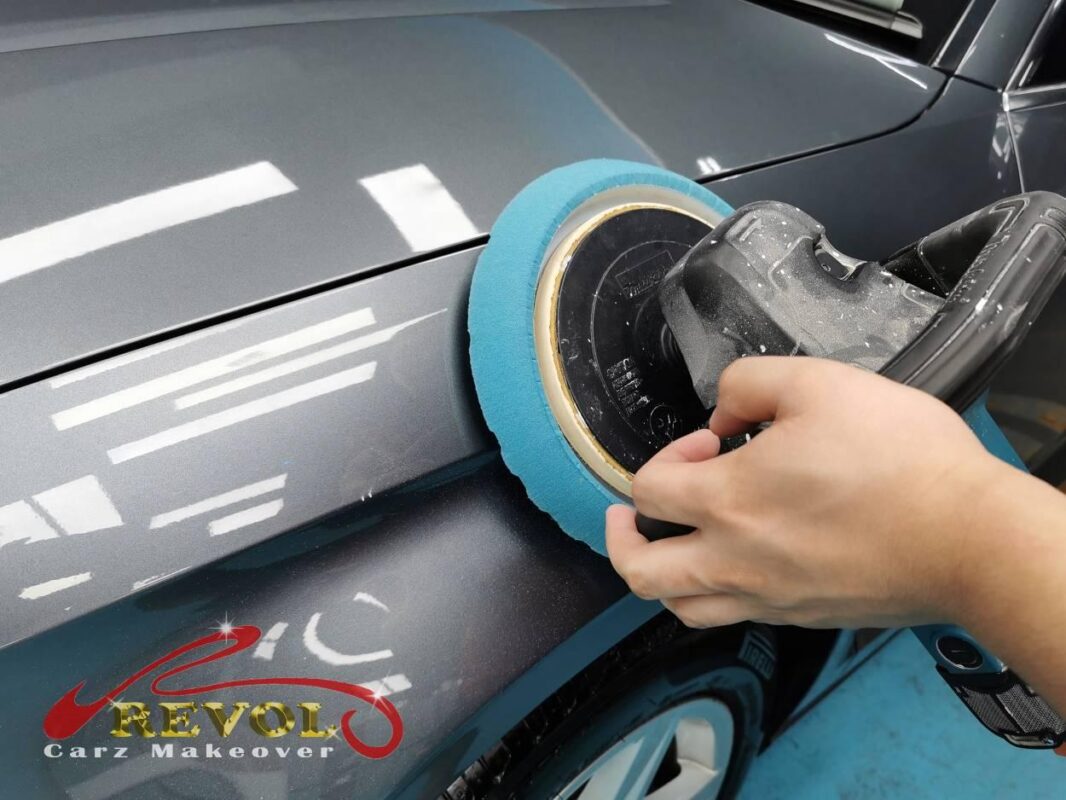 Professional polishing until we bring forth a glass-like finish.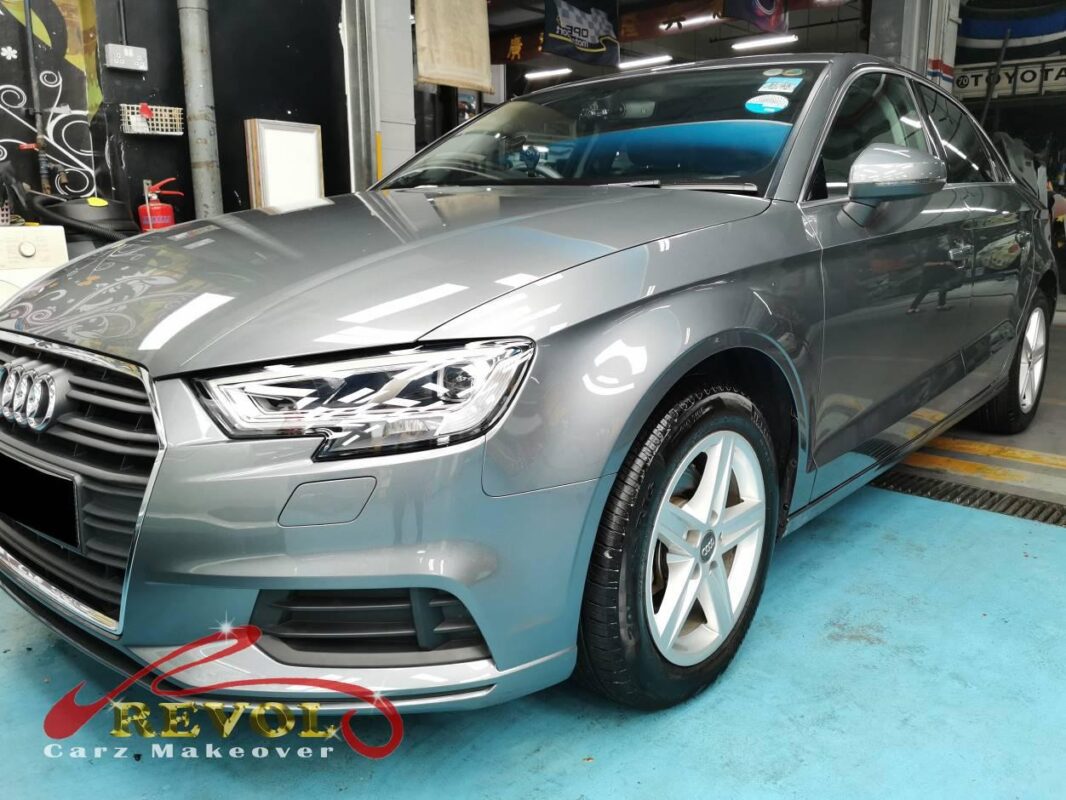 The Audi A3 fender is restored to as good-as-new again. Another happy ending to the beautiful restoration with precision-matched paintwork.
At Revol Carz Makeover, you'll find your visit a happy experience with complete satisfaction.

Please feel free to contact us at 6555 1181 if you need any assistance or advice. Or you can visit our website www.revol.com.sg for more information about our services.