Range Rover Evoque Si4 with ZeTough Paint Protection. We have one of the sexiest SUV arriving in our workshop for the ZeTough paint protection. This 3 door SUV beauty does bring lots of excitement on its bold and ultimately classy design. One of its main features she has is the lightest diesel engine that is ever built, But what we have here is the all-new 2.0-liter Si4 engine, which combines Range Rover's best fuel economy with refined, powerful performance. A lightweight all-aluminum powertrain with the latest direct-injection technology, the Range Rover Evoque Si4 delivers the same power as larger capacity engines, but with lower fuel consumption and up to 20 percent less CO₂ emissions. After ZeTough paint protection, She is now even more attractive with its glowing sexy body. Enjoy viewing!!!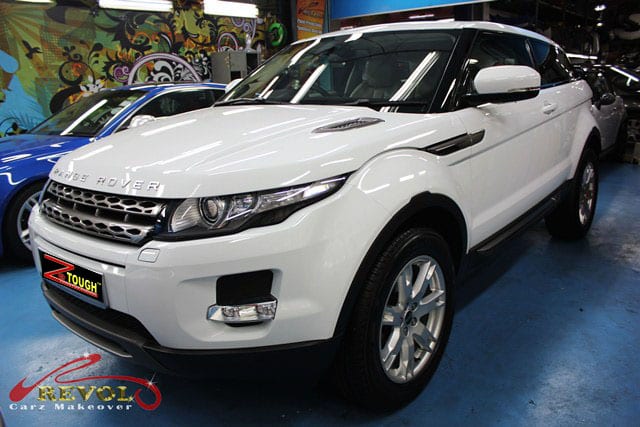 Si4 2.0 Litre Petrol Engine (240PS) with automatic transmission and 4WD.
Attractively designed interior of Si4.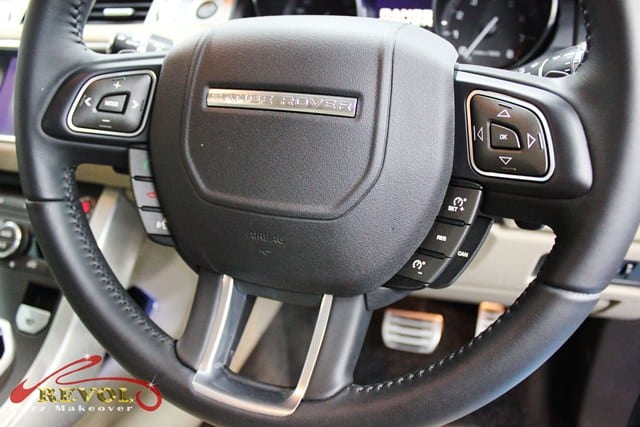 Si4 Oxford Leather Steering Wheel
Sexy rear view of Si4
clean exhaust of Si4
18″ Sparkle Silver Alloy Wheel – Style 2
---