Hi All, We have another Porsche arriving at Revol carz makeover for the ZeTough Glass coating paint protection and it's the all new redesigned 2013 Porsche Boxster S. The redesigned 2013 Boxster S simply looks stunning Gone is the bubbly jellybean design of the old car in favor of a Carrera GT inspired look. It's longer by just over an inch, though the wheelbase has been stretched by almost two inches with the wheels pushed even further to the edges of the body. Helping make it more aggressive, it's wider in the rear by a half-inch and gains 1.5-inches more in the front, while the car overall sits a half inch lower to the ground. Due to a new light weight aluminum chassis, the 2013 Porsche Boxster S now weighs less than ever before at under 3,000 lbs The 2013 Porsche Boxster S also has a redesigned interior cabin with some of the biggest changes which include a new three-pot gauge cluster that replaces the old unit, with the farthest right gauge featuring an LCD screen that can show everything from what radio station you're on, to the Navigation map… This 2013 Porsche Boxster S has a 3436cc engine producing 315bhp together with a 7 speed Porsche Doppelkupplung (PDK) Transmission that goes from 0-100km/h in 5.0s with a top speed of 277km/h. After ZeTough Glass coating paint protection, this awesome beauty will surely have more head turner on the road with its distinctive sporty looks and body curves. Enjoy viewing!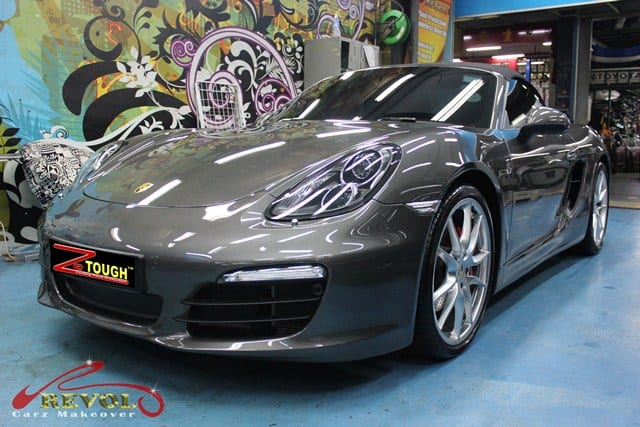 Precise lines, which run elegantly across the wings to the rear,
2013 Porsche Boxster S sporty front view without soft top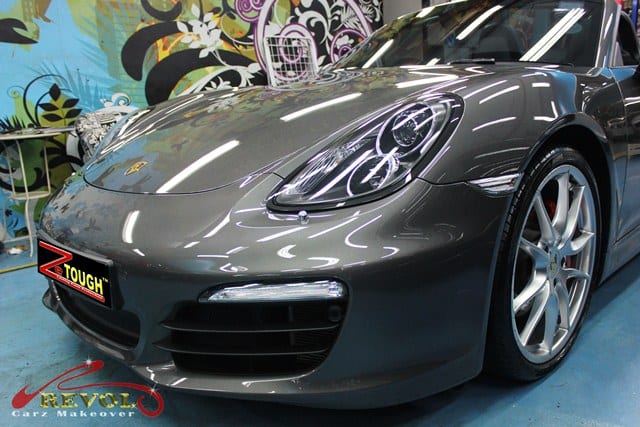 The distinguish Porsche Boxster S close up view
2013 Porsche Boxster S Headlamp
A combination of luxury with car's purists driving sensation
The Porsche Boxster S Electric Power Steering wheel
2013 Porsche Boxster S air vents and its unique clock
2013 Porsche Boxster S macho rear view with twin exhaust. Its rear wing deploys automatically at 120 km/h to reduce lift with LED taillights.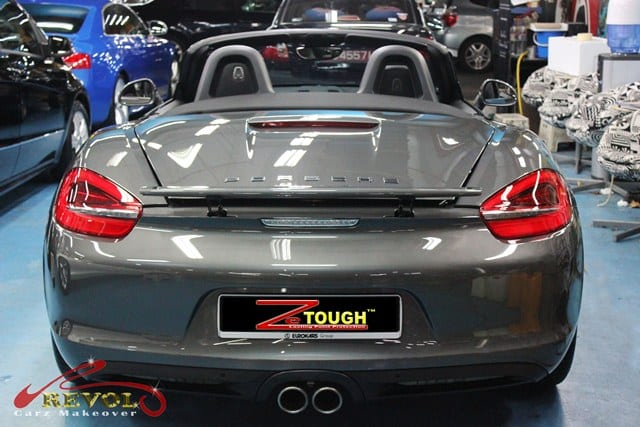 Without Top, simply sportier
2013 Porsche Boxster S storage compartment
Porsche Boxster S LED rear lamp
20 inch multiple spoke clean polished rims
---