Hi All,
Arriving at Revol Carz Makeover for the ZeTough paint protection is the Cabrio of the Year 2006 at the Geneva Motor Show from a jury made up of 23 motoring journalists from 12 different countries. Presenting the Alfa Romeo Spider!
It's also the first all-wheel drive Alfa Spider with a 2.2 liter JTS engine producing producing 185bhp and 230Nm torque achieving its top speed 0-100km in 8.8s with a top speed of 221km/h.
Alfa Romeo cars always has its' exclusive styling with a combination in unique sportiness and elegance.
Somehow we feel this Alfa Romeo Spider beside having the above mentioned… it do release additional "romantic" elements in her…
Together with intensive paintwork correction; interior grooming and ZeTough glass coating paint protection, this romantic beauty once again revived back to its prestige showroom condition as one of the most gorgeous cabrio beauty!
Enjoy viewing!

Sportiness and elegance front view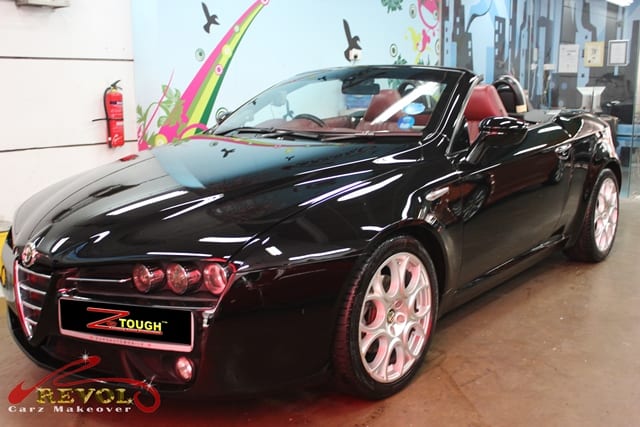 Topless Sportiness and elegance front view

Simply gorgeous Alfa Romeo Spider bonnet

If only the engine compartment can remain this clean always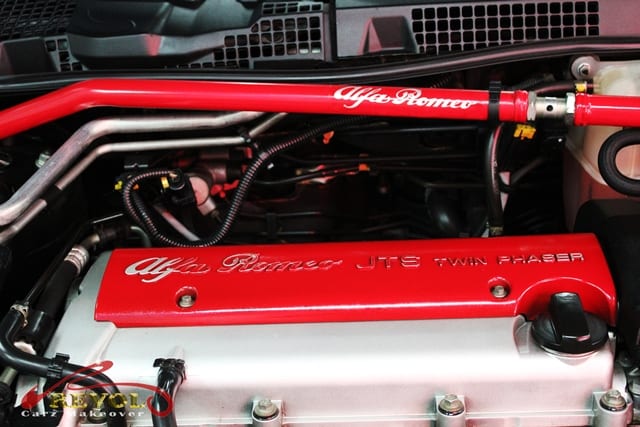 The Alfa Romeo Spider 2.2 Jts engine

Exclusive Alfa Romeo headlight design

Italian finely crafted leather seats

Alfa Romeo Spider Steering Wheel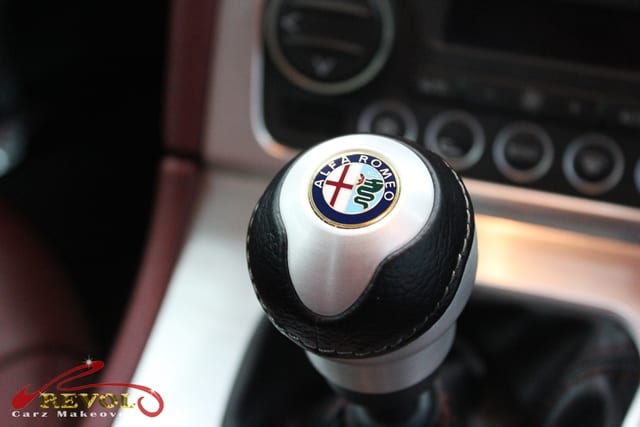 Alfa Romeo Spider Gear Knob

Alfa Romeo Spider Meter gauge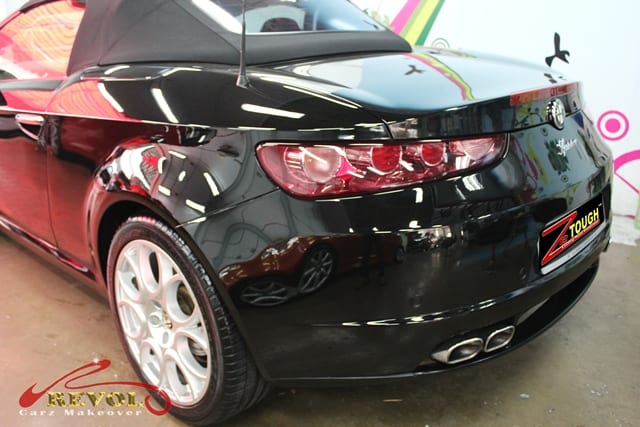 Elegance Rear View

Elegance and sporty topless rear view

Well-polished twin exhaust pipes
---