We did it again!
SG CarMart presented Revol Car Makeover Pte Ltd the prestigious Star Merchant Award for the second time.
The Award is in recognition of companies for their Market Leadership and Service Excellence in the Automotive Aftermarket Industry.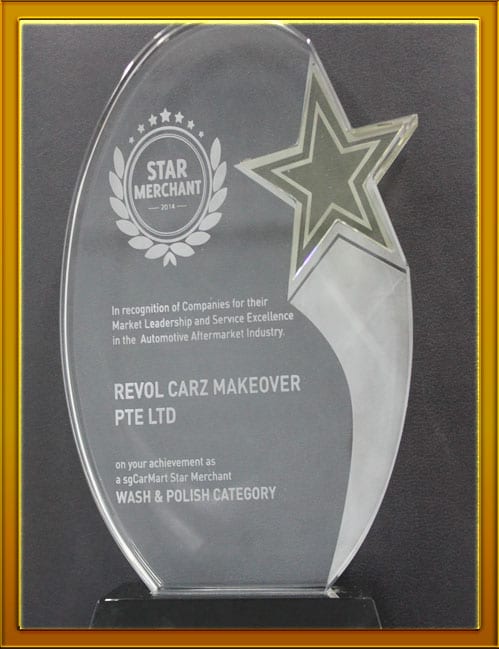 Our special heartfelt thanks to all our loyal customers for their unwavering support. Also big thanks to our team for their relentless dedication, belief and commitment in delivering the best possible service and quality work to the customers.
We are motivated to bringing our commitment to a higher level of excellence and striving to attain more recognitions and meeting the high expectation of our esteemed customers in the year of the Horse.
Stay Tuned for more good news coming up…
Wishing all our friends, colleagues and customers, a very Happy Lunar New Year of the Horse.
---