Hi Readers, In recent decades French big cars have taken a position of passive-aggressive opposition to the dominant German saloons. Today arrival at Revol Carz Makeover for the ZeTough glass coating protection is rated as the car of the year 2013 by sgcarmart – Citroën DS5. It is the sort of spaceship-silhouetted capsule we dreamed of riding in when we saw all those Giugiaro concept wagons of the 1980s. One of the noticeably attractive items which will steal your attention is the chromed scythe running back from the headlamps along the wing. The DS5 interior is full of visual details too, from the switches and clocks and furniture are all part of a visual feast… This DS5 is a 1.6-litre four-cylinder developing 156bhp and 240Nm of torque with a top speed of 202kn/h. Its goes from 0-100km/h in 9.7s. After ZeTough Glass coating paint protection, this attractive sci-fi beauty will definitely turn more head around when passing by. Enjoy viewing!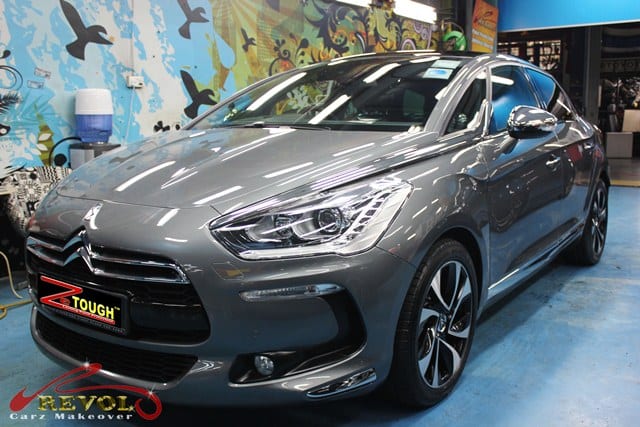 The spaceship-silhouetted capsule alike Citroen DS5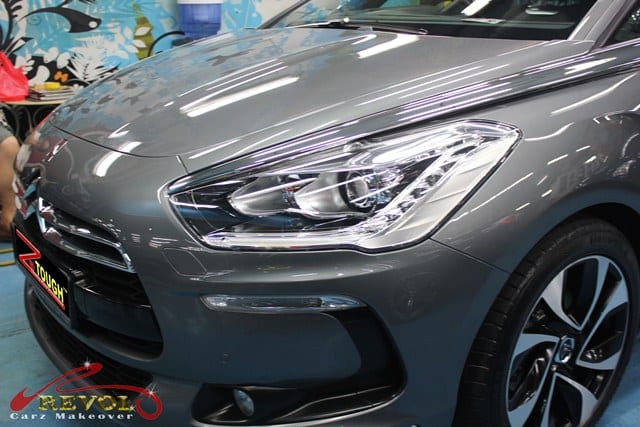 Close up Front Bonnet View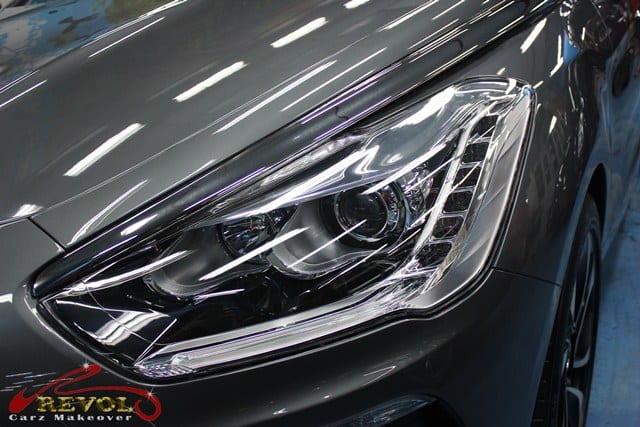 Directional Xenon Headlamps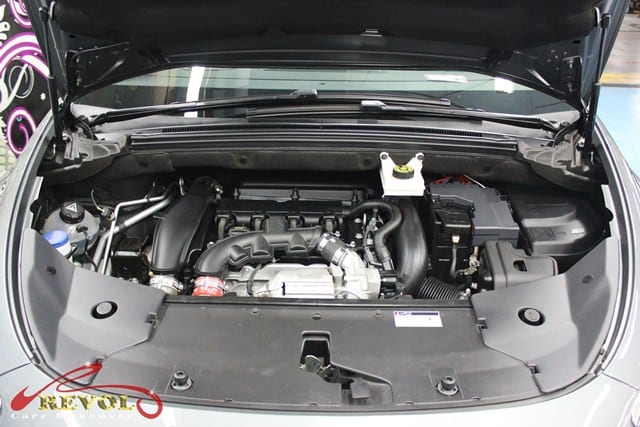 Citroen DS5 Engine Compartment View
Beautiful Aircraft-Like Cabin Interior
Lower centre console houses core technology controls such as window controls, central locking system, electric child lock, radio, navigation controls and the menu configuration.
Gear Shift Box
Close Up Citroen DS5 steering Wheel view
Rear view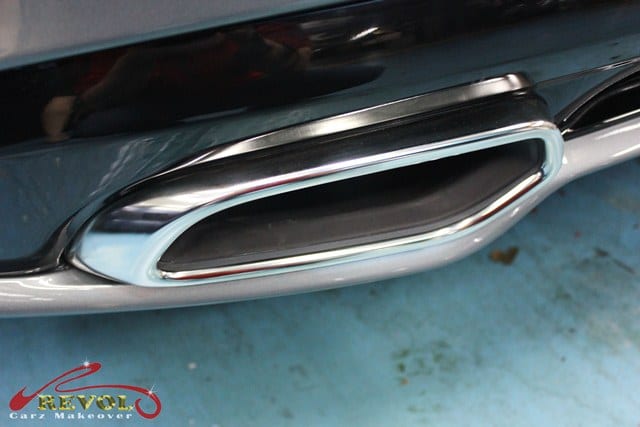 Citroen DS5 well polished exhuast
18 inch Canaveral alloy wheels
---