Hi Readers, Today arrival car at Revol Carz Makeover for the ZeTough Glass Coating Paint protection is Volvo's first attempt at a more affordable but practical car with a heavy mission- presenting the Volvo V40. The Volvo V40's lineage can be traced back through the 1995 Mitsubishi-related car of the same name, via the DAF-built 440/460 of the late 1980s and the 340/360 cars of the late 1970s, and even as far as the PV51 of 1936 — Volvo's first attempt at a more affordable but practical car. The new V40 isn't just a replacement for the S40 and V50; it's also a concerted effort to break into one of the most important segments of the whole European car market. If it succeeds, it will be the most important new Volvo in 20 years. Like every other Volvo for decades, the V40 has a transversely mounted engine, providing more passenger space and better crash deformation than a longitudinal one. Four-cylinder and five-cylinder turbo petrol and diesel units are offered, almost all with lightweight aluminium construction and all driving the front wheels only. The cleanest engine in the V40 line-up – the 4cyl 114bhp 1.6-litre D2 oil-burner – achieves a claimed 78.5mpg and emissions of 94g/km CO2. After the ZeTough Glass Coating paint protection, the classy black & white colour tones mixture stands out more prominent. Not forgetting with easier maintenance onwards. Enjoy Viewing!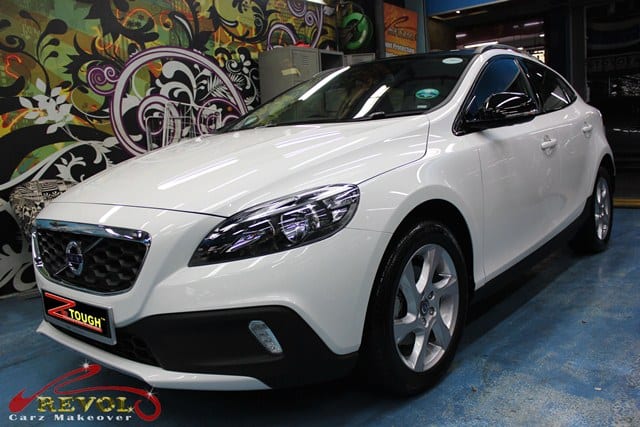 Stylish, refined, classy with black and white colour tone mixture Volvo v40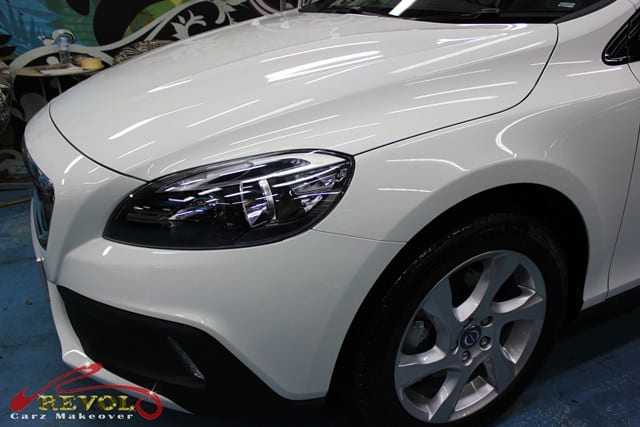 Close Up bonnet view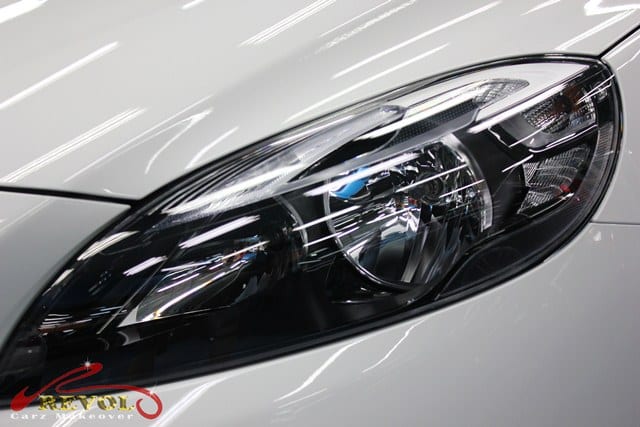 Volvo v40 headlamp
Volvo v40 engine compartment
Volvo V40 side mirror with a mixture of black colour tone
The standard leather seats are simply superb, offering the perfect blend of supple cushioning, bolstering and seat placement.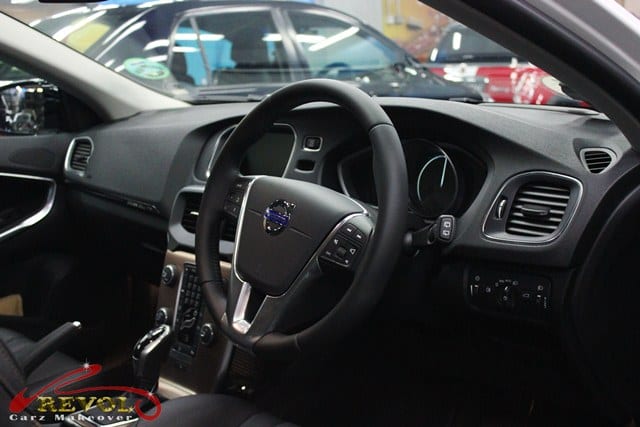 The V40's electric power steering (shared with Ford, but retuned) moves through a slippery, wrinkle-free arc with persuasive ease
Sporty rear boot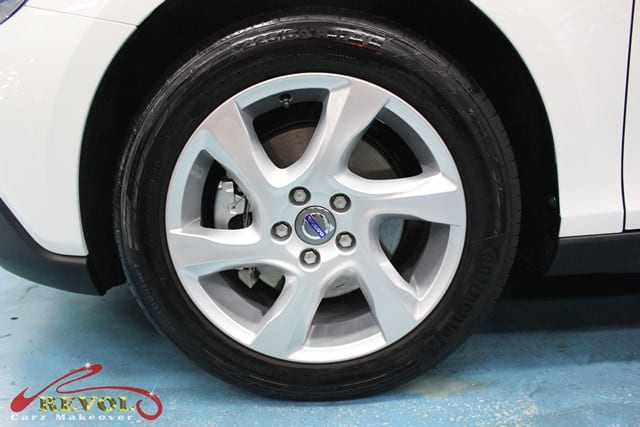 Clean and well polished alloy rims
---