Hi Readers, Arriving today for the ZeTough Glass Coating paint protection is the new GS 350 F Sport. Lexus has injected some life into GS 350 F Sport. Like the Lexus engineered for adrenaline, ZeTough paint protection is engineered for ultimate paint protection of automobiles. The new Lexus 350F Sports now looks crisper than the preceding 2013 model. The familiar spindle grille lends a more aggressive appearance with its smoke-like insert and the inclusion of the standard polished grey alloy wheels. The 350 F Sport boasts a unique front bumper and rear lower valance and compliment by the duck-tail trunk spoiler. A diffuser-styled rear bumper with aero fins helps to trim underbody airflow. Not only is the new Lexus GS range designed to be sporty, but long gone are the days where all you could hear in a Lexus was the sound of coins vibrating in your pocket. The GS350 variants have had their exhaust note tuned so that it almost emulates the mechanical barks and growls of the IS-F. The Lexus GS350 F sports has a 3.5-litre V6 engine with a 316bhp achieving a top speed of 235km/h. It goes from 0-100km in 6s. After ZeTough Glass coating paint protection, the usual sporty beauty seems to appear more wilder-looking. Enjoy viewing!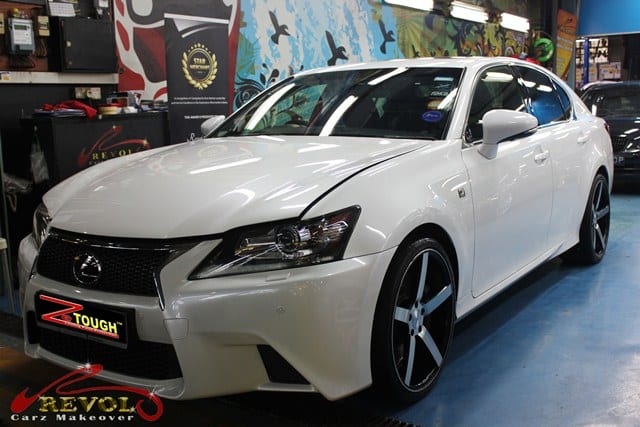 Aggressive styling GS350 F-Sport
Close up bonnet view
The aluminum-alloy V6 engine features D-4S direct injection technology and delivers plenty of power and performance.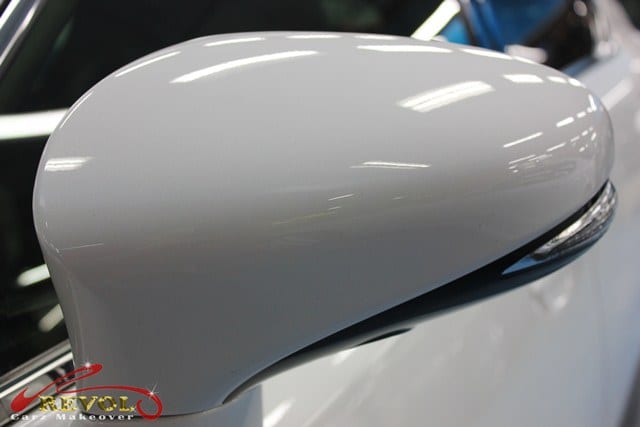 Lexus Gs350 Side mirror with signal light indicator
The F Sports interior is perfected with sheer comfort and style of rich Marquis de Sade themed soft leather.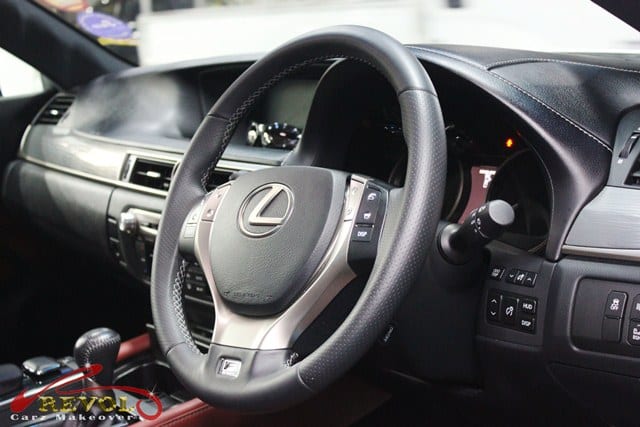 The black leather "F-Sport" badge on the steering wheel,
Lexus GS 350 F sport rear lamp
Well polished shiny exhaust
Well polished clean rims
---