Hi Readers, We had the great pleasure of ushering in the dazzling, supercharged Jaguar XJL for the ZeTough Ceramic Coating Paint Protection today. The "L" in Jaguar XJL indicates a long-wheelbase version of the XJ sedan's overall length of 206.8 inches. The new Jaguar XJL is powered by a 3.0 liter 340 hp V6 Super charged with a range of innovative induction technologies. With the torque of 332 lb/ft, the XJL is ready to pounce from 0-100Km/h in 5.8 seconds with the top speed reaching 250km/h The transmission is electronically controlled with 8-speed ZF® Jaguar Drive Selector™ and steering wheel mounted paddle shifters. The Jaguar XJL Supercharged pampers with luxury and comfort along with power and handling for true driving enthusiasts. And ZeTough Ceramic paint protection coating pampers your car with long term easy maintenance together with a lasting paint protection too. Enjoy viewing!
The gleaming Jaguar XJL coated with ZeTough Ceramic paint protection coating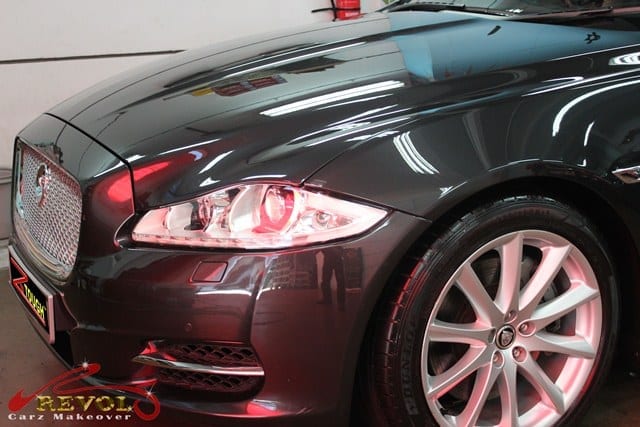 Jaguar XJL close up front view
Jaguar XJL 3.0 liter 340 hp V6 Super- charged engine.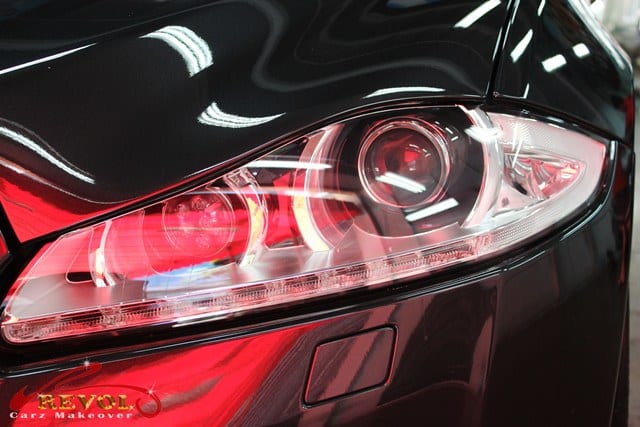 Dual function automatic HID Xenon head lamps with LED signature lights.
Blind spot monitor rear view mirrors that automatically fold in lock mode
Luxurious soft grain leather jet set seats and interior with walnut veneer.
Infortainment System with HD 8 inch color touch screen.
Jaguar XJL Center stack
Premium analog clock mounted on the dashboard
Jaguar XJL rear view
Unique designed exhaust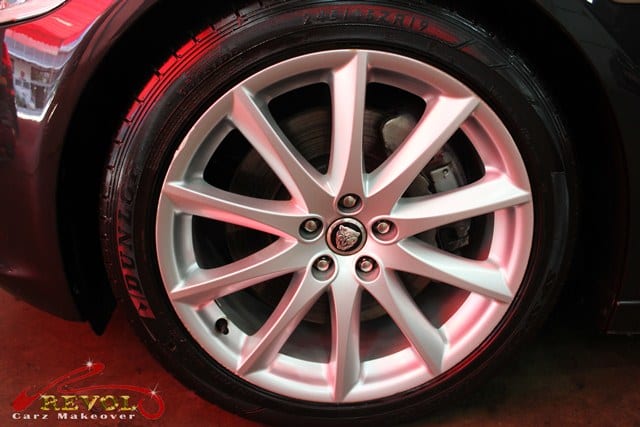 19 inch sports alloy wheels,
---