Hi Everyone, We have one of the most sporty jaguar arriving Revol Carz Makeover workshop for the ZeTough Ceramic paint protection coating- The Jaguar F-Type. The flamboyant Jaguar F-Type Sports Car reflects the personality and life-style of the discerning owner who believes in uncompromised quality and true value. With trust and confident in our expertise, his new Jaguar F-Type was treated to ZeTough Ceramic Paint Protection foundation with special grooming to enhance the shine together with a tougher protection coated. The Jaguar F-Type is a powerful feline with distinctive and high performance, built of lightweight aluminum body structure that provides agility. The supercharged, highly advanced 3.0 litre, V6 engine of the F-TYPE delivers thrilling acceleration of 0-100km/h in 5.3 seconds and the reaching the top speed of 260km/h. Enjoy Viewing!
The Jaguar F-Type's muscular and sensuous body of rigid aluminum construction is styled for dynamic performance.
F-Type Exterior is delightfully ferocious with the splitter beneath the grille, sweep-back headlights and 18-inch Vela Alloy Wheels.
F-TYPE swept-backed, elongated shaped headlamps melds into the aerodynamic lines. The Dual-function HID LED Xenon headlamps with integral LED daytime running lights.
The front view of the Jaguar F-TYPE with lifted hood shows revealing the cooling air intake cooling vents.
The F-TYPE super-charged, highly advanced 3.0 litre, V6 engine delivers acceleration of 0-100km/h in 5.3 seconds and the reaching the top speed of 260km/h.
The F-Type is complemented with striking designed side mirrors.
The unique deployable door handles retract and flushed when not required.
The cabin of the F-TYPE is trimmed with Jet leather and suede sports seats with Jet Morzine head-lining and Jet carpets.
The three-spoke sporty steering wheel incorporates key functions. The gear selector paddles behind the spokes let the driver select gears sequentially without taking his hands off the wheels.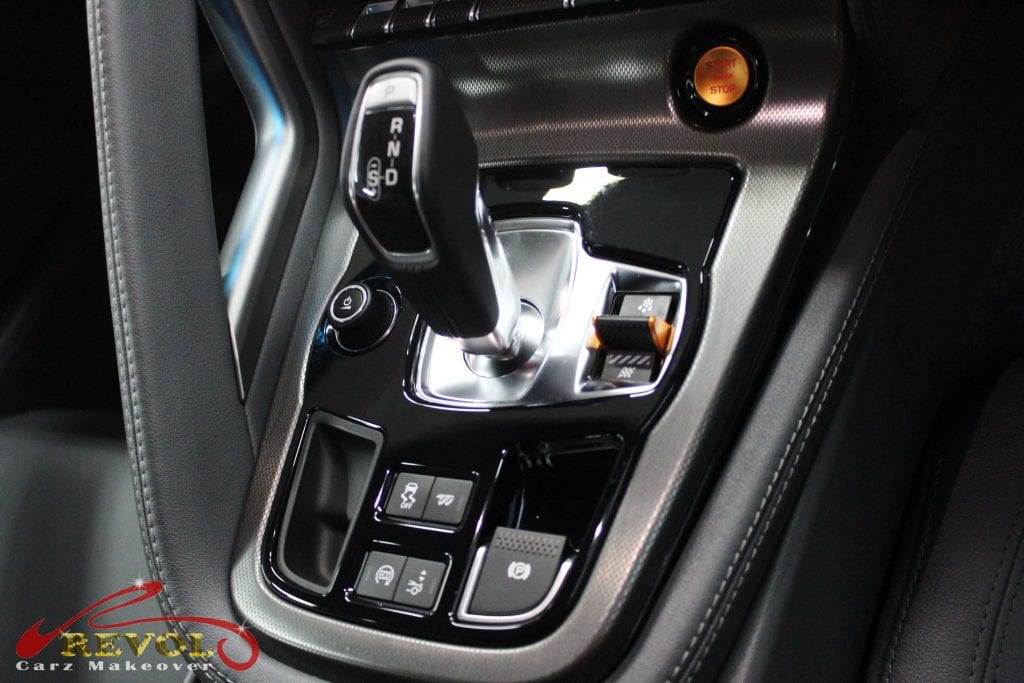 The F-TYPE QuickShift ZF® Automatic transmission is refined and fast delivering optimum torque and power.
The Jaguar F-TYPE offer a versatile boot space of 0.33 cubic meters (11.65 cubic feet) enough to take a full set of luggage. The tailgate opens and closes at the touch of a button.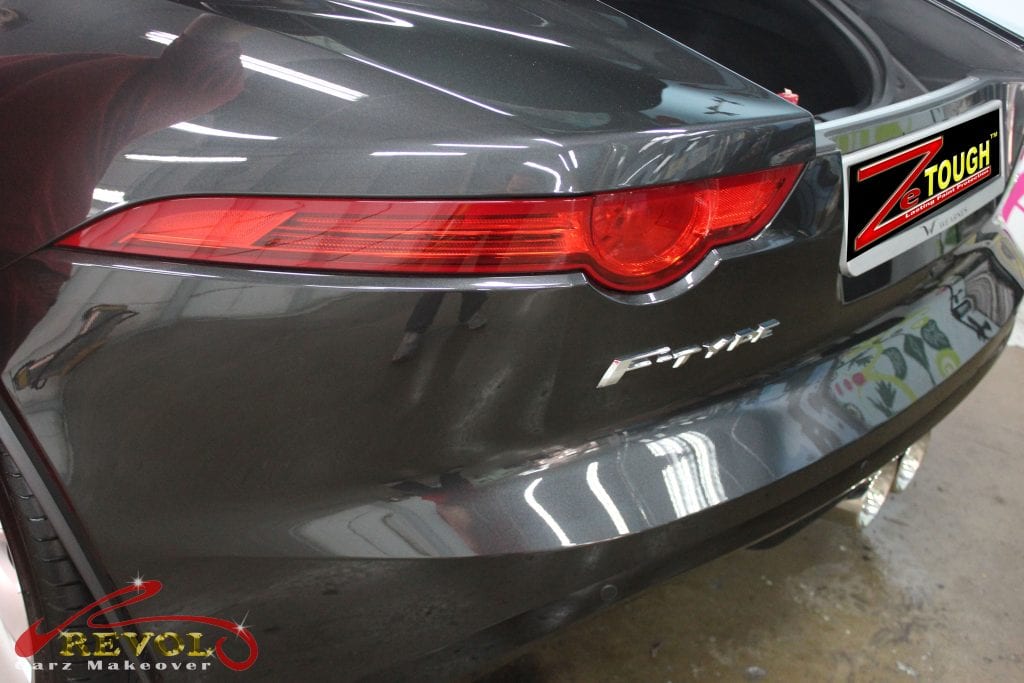 The slim LED tail-lights sweep around the side of the car. The rear of the F-type boasts a beautiful sense of with and dynamic proportion.
The Sports twin-exhausts of F-TYPE.
F-TYPE standard18" Vela alloy wheels. The Jaguar F-Type looking more sensational after the perfect attention with ZeTough lustrous finish to its paintwork to ensure the new paintwork condition last for a long period of time. Thank you for reading!
---