Hi Everyone, The exotic Italian high-performance supercar had a complete paint protection job today at our Revol's Carz Makeover Workshop and received a scintillating finish with our award-winning ZeTough Paint Protection. If "Fast and Furious", defines the Lamborghini Gallardo LP560-4; "Slow and Careful" describes our professional grooming standard. Limited to only to 250 units, the Lamborghini Gallardo was named after Lamborghini Test-driver, Valentino Balboni. The all-wheel drive Gallardo LP560-4 is powered by a 552 horsepower direct-injected 5.2-liter V10 engine, controlled by an improved E-gear transmission. Performance of the Supercar is 3.8 seconds in the 0-100 km/h sprint and the top speed of 325 km/h. The Police car version of Gallardo LP560-4 Polizia was the choice of the Italian State Highway Police for its powerful performance. Hope you will enjoy the following photos.
The redesigned Gallardo LP 560-4 includes front fascias triangular and trapezoidal forms, larger air intakes and wider rear making this car a stunner from every direction.
The Lamborghini LP560-4 Gallardo also had cosmetic changes around the nose and tail with sharp angles and short overhangs
The Gallardo sporty headlights with Y shaped LED running lights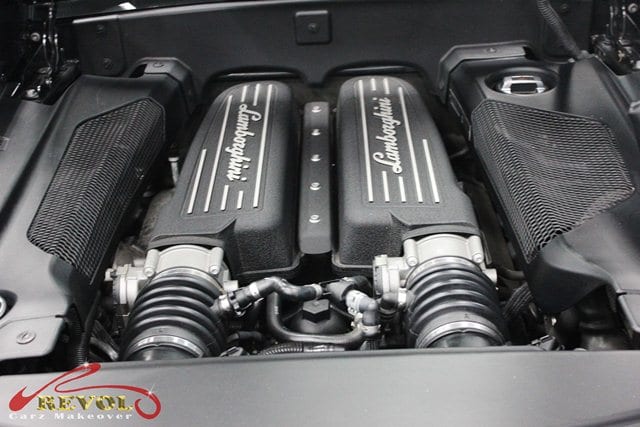 Lamborghini LP560-4, V10 5.2 liter, 552hp at 8,000 rpm, 398 lb/ft torque, direct fuel-injected engine controlled by E-gear transmission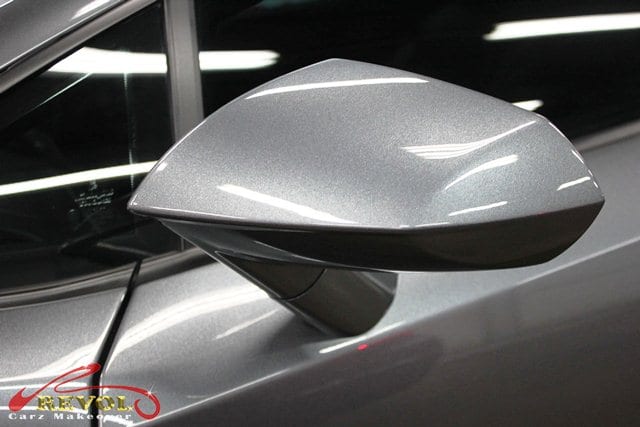 Lamborghini redesigned wing mirrors
The distinctive Lamborghini bull badge at the side of the wheel-arches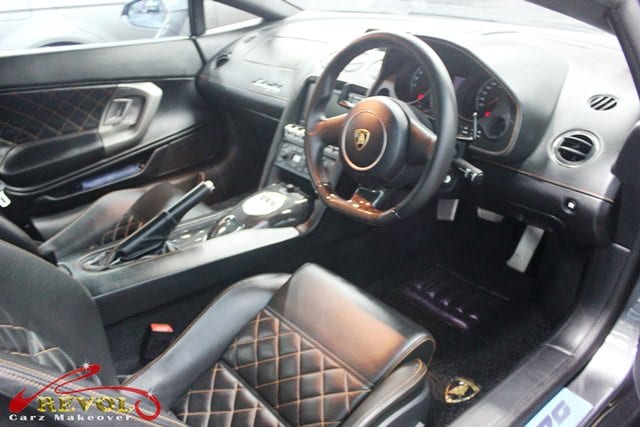 The LP560-4 Gallardo is special with one-off Superleggera seats created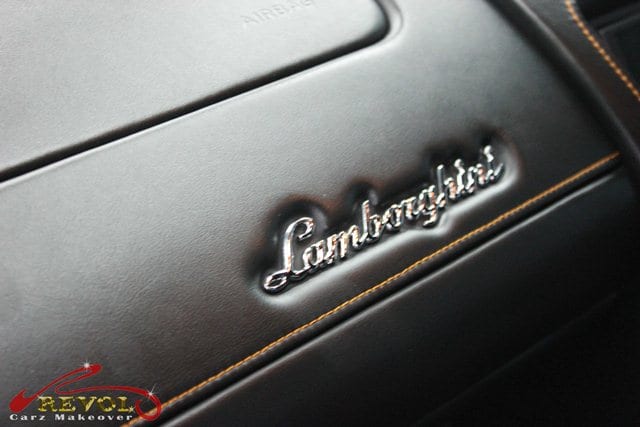 Special highly chromed "Lamborghini" is proudly embossed on the leather dash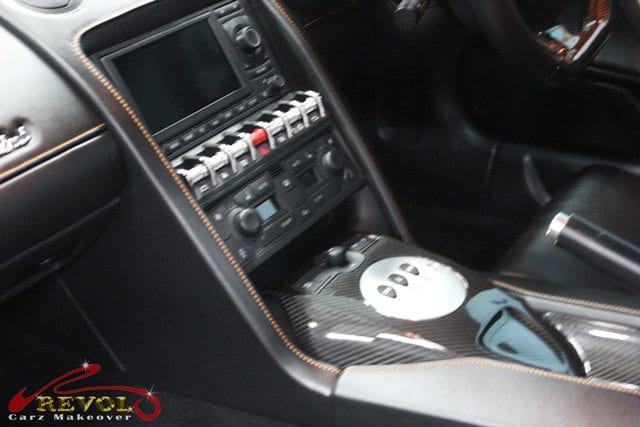 Black leather console and interior of grey Alcantara upholstery
Aerodynamic redesigned rear end gets a new diffuser, rationalized rear lights and a wider geometric surface area
Peer through the Lamborghini Gallardo's glass engine cover and you'll discover the magnificent V10 engine
Awesome, large quad sports exhausts
New 19-inch "Apollo-polished" alloy wheels in matt black with spokes in polish silver There is no denying that grooming the Lamborghini Gallardo LP 560-4 was a special experience for us. And there is no denying that the special protective shield of ZeTough Paint Protection coating will last for along period of time too. Thank you for reading!