Hi Everyone. There is no mistaking; the 2014 Mercedes-Benz ML400 possesses a degree of ruggedness whether on-road and off-road. The mid-size luxury M-Class SUV brought excitement to our Revol's Carz Makeover workshop when it arrived for a grooming session with the added special ZeTough Paint Protection treatment today.
The five-seater M-class is a down-sized version of the Mercedes ML550 SUV. With a 329 horsepower, 354 lb/ft torque, the twin-turbocharged 3.0-liter V-6 engine, power is sent to all wheels drive via the smooth 7-speed automatic transmission. Mercedes claims the 0-100km/h acceleration is achieved in 6.3 seconds with a top speed of 236km/h.  Comparing with the predecessor, the improved ML400 is 250 lbs (approximately 114 kg) lighter.  
Photos of ML400
The Mercedes-Benz ML400 is a five-seat, midsize SUV with an upright windshield and a roof that goes straight to the cargo lift-gate
The Mercedes ML400's front end is imposing with large dams and a broad grille filled with the traditional 3-point Star
The sleek headlights and sculpted lines on the sides add to the sporty appearance
Pop up the hood of the ML400, you'll be greeted witha 329 horsepower, 354 lb/ft torque, twin-turbo 3.0-liter, V6 front engine mated to Mercedes' 7-speed automatic transmission and 4Matic permanent all-wheel drive
Poweredfolding wing mirrors
The midsize luxury Mercedes ML400 has a spacious front and rear seating area. Everything in the interior is nothing short of Mercedes standards
Mercedes Benz ML400 analog speedometer, tachometer, gas and temperature gauges. In between the cluster is a digital readout for time, temperature and trip
The top and center stack in the redesigned dash is complimented with a 7-inch display with the latest version of command screen display interface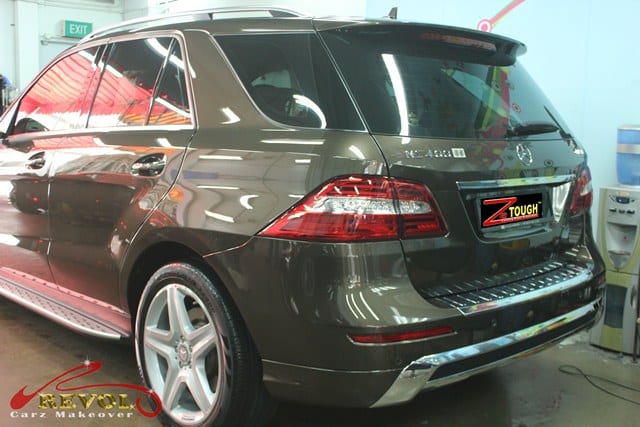 The sleek rear end with horizontal tail-lights gives the ML400 a sportier look
Gasoline fuel tank capacity 70 liters. EPA fuel economy: 7.6km per liter (City) and 9.3km per liter (Highway)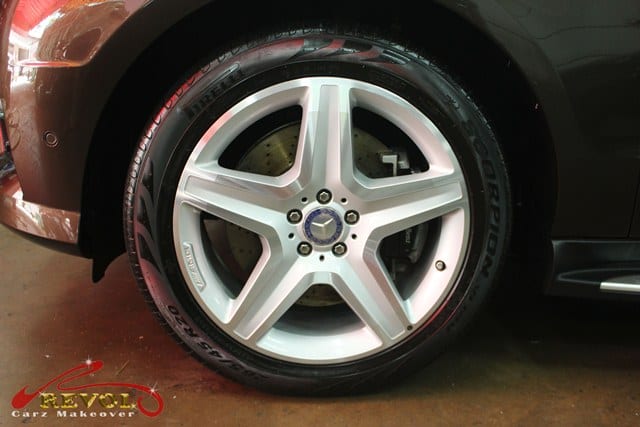 19-inch alloy wheels. Standard tire size 255/50 R19W The finishingceramic coating of ZeToughPaint Protection certainly delights the owner. The satisfied owner can flaunt his gleaming, rugged, Mercedes Benz M-Classon or off-road knowing ZeTough Ceramic protects the exterior for a very long time. Thank you for reading!
---