BMW 218i Soft Top with ZeTough Ceramic Paint Protection Coating. Hi Everyone! A topless German beauty caught everyone's eye when she made her presence at our Revol's Carz Makeover workshop on a hot afternoon today.
She arrived for a total grooming session to enhance looks and she specified the renowned ZeTough Paint Protection sealant for her gorgeous body. We are talking about the new trendy German 2016 BMW218i four-seater with fully electric-powered folding fabric Soft top.
Benefiting from a BMW Twin-power with low fuel consumption, the 3-cylinder turbo engine delivers 100kW (136 horsepower). With 220 Nm torque, she clocks 9.4 seconds in the 100km/h acceleration and achieved a top speed of 207 km/h. On the exterior, the long wheelbase, wide track, short overhangs, and the flat shoulder line running parallel to the ground emphasize the agile, extrovert profile of the car.
In case of an emergency, the roll-over bars activate within a fraction of a second.
We Hope you will enjoy viewing the following photos!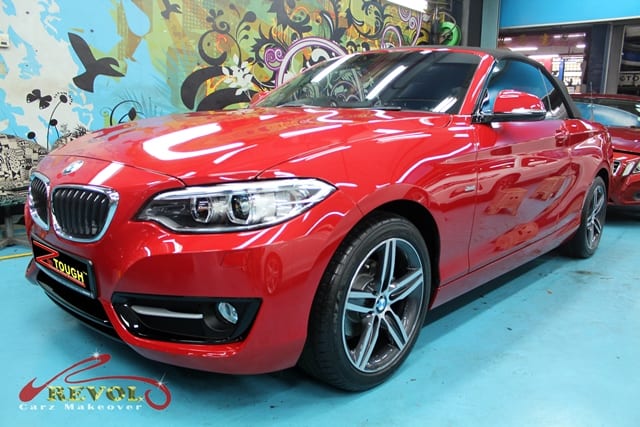 The exterior of the BMW 218i Soft-top with the flat shoulder line running parallel to the ground gives the vehicle an elongated presence.
The long wheelbase, wide track and short overhangs emphasize the agile, extroverted nature of the vehicle.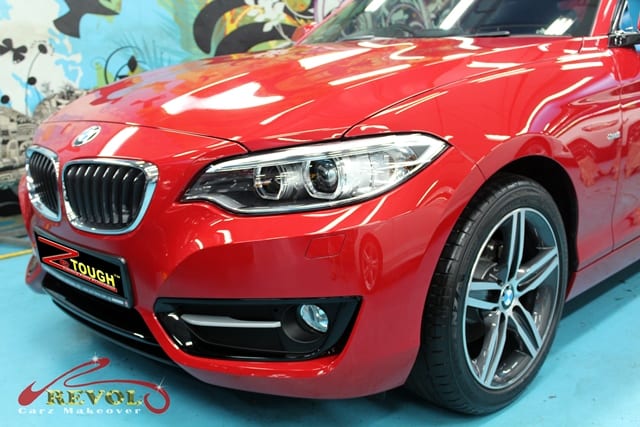 The dynamic contoured, forward-slanting bonnet with headlights tapering towards the kidney grille gives the BMW Convertible more aggressive looks.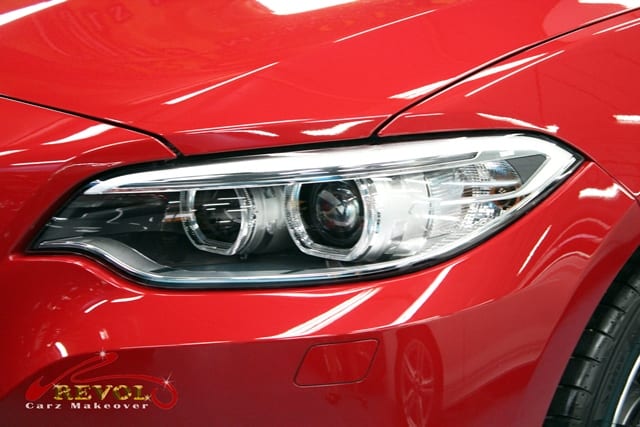 The double round brilliant-white LED headlights design which tapers towards the kidney grille give the BMW 2 Series Convertible a compelling "facial expression".
The BMW 218i receives a BMW Twin-power Turbo 3-cylinder engine with particularly low fuel consumption. And powering 100 kW and 220 Nm torque. The vehicle can accelerate from standstill to 100km/h in 9.4 seconds and achieving a top speed of 207km/h.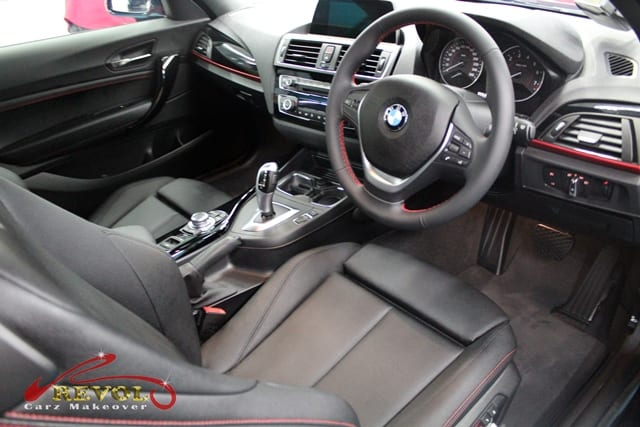 The usual Top notch interior with outstanding red lining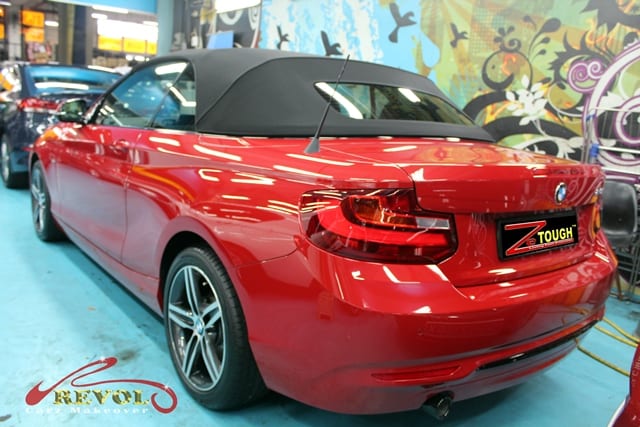 When viewed from the rear, the BMW 2-Series Convertible seems wider and sportier. The L-shaped tail-lights unique design reflects the vehicle's stylish character.
(7) Unique dark chrome tail-pipe looks chic and racier.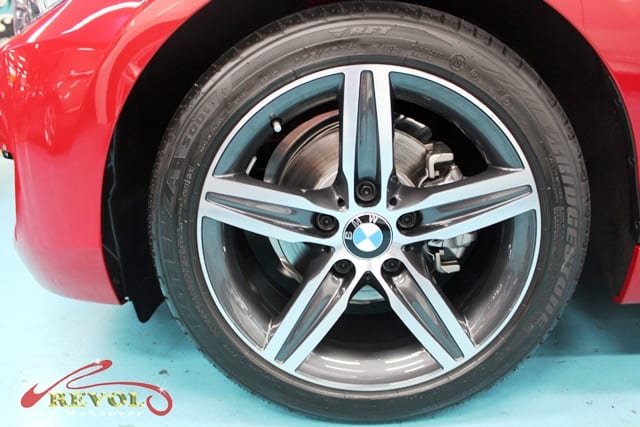 Standard 7J x 16 inches, light-alloy wheels. Tire dimension front and rear: 2015 R16 91H. The glory of the BMW 2-Series Convertible German beauty will continue to catch everyone's eye on the road, whether she goes top-less to enjoy the sun or covered up. Thanks to the long-lasting special glass-like coating treatment of ZeTough Ceramic Paint Protection Coating!