We were very enthusiastic and motivated to give the Color Enhancement of BMW535i with premium spray paint and lasting ZeTough Ceramic Paint Protection Coating. We hope you will enjoy viewing the total transformation from the before and after pictures of this beautiful BMW 535i who have its color changed. Before
The BMW535i arrives at our Spray Painting Workshop for colour change.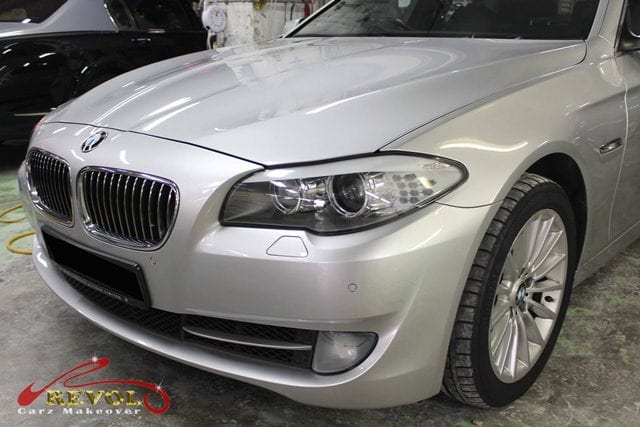 BMW535i body parts will be carefully dismantled to give the final professional spray paint job.
The BMW535i dull headlights shall be dismantled and polished to restore them to look crystal clear and new again.
Wing mirrors to be dismantled.
The rear bumper, tail-light, trunk-lid and even the doors are to be dismantled for painting access to hidden areas.
The bonnet, bumpers, doors, trunk lid are all gently taken apart.
Parts are painstakingly stripped in preparing for the professional spray painting job.
Essential masking job are in progress.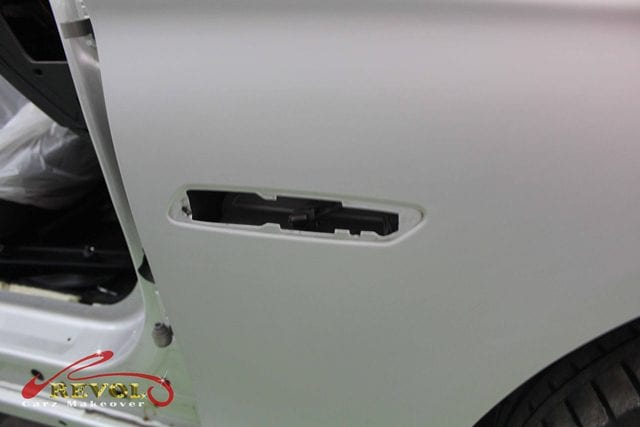 Signal light assemblies are removed for the professional paint job.
Part of the dash board is removed.
Even the side skirts were removed. This is the right way to access the unseen parts. After pictures of this BMW 535i.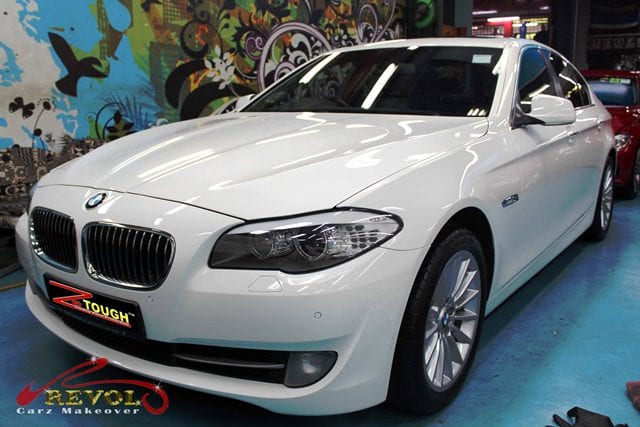 BMW 5 Series 535i 4dr Sedan (3.0L 6cyl Turbo 6M) in her glory after the Revol Professional Spray Painting and makeover job.
Upfront, the requisite twin-kidney grille, LED headlights, BMW badge turn heads after the extra-ordinary paint job and ZeTough Ceramic Paint Protection Coating.
Look! The newly polished HID headlights are now like brand new again.
Cleaned up engine bay after color change.
See the huge difference?
Immaculate interior after dedicated detailing and polishing.
The interior gets a lot of attention with minute detailing, sanitizing, steaming, upholstery cleaning including multiple rounds of polishing and buffing.
Your hands cannot resist touching the immaculate and incredibly smooth surface after job was completed. Thanks to the ZeTough Ceramic Paint Protection Coating.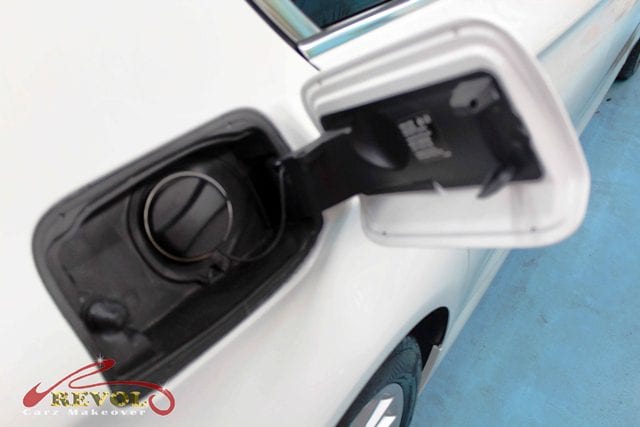 We ensure there is no paint residue anywhere.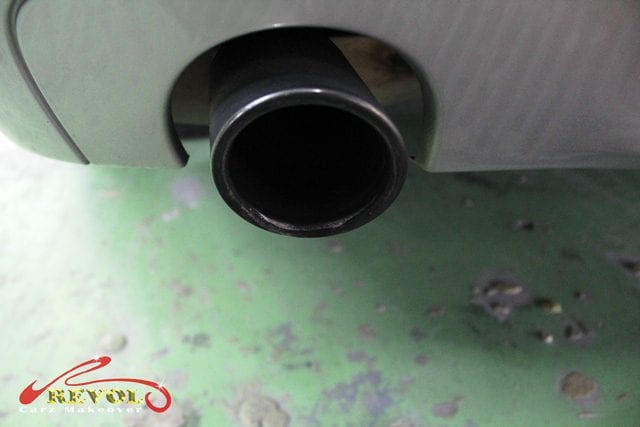 The chromed exhaust pipes are dull and blackened before makeover.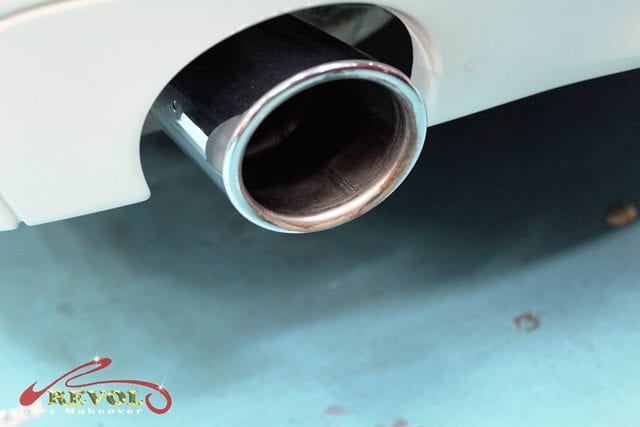 The dull chromed exhaust tail pipes are revived to mirror-finish.
The dust-covered wheel wells and wheels before the makeover..
Cleaned, polished, and restored. Call us a perfectionist if you like. At Revol, we are committed to delivering your car in immaculate and most satisfying condition. With our fully equipped spray painting facilities, state-of-art drive-in ovens, motivated and professional crew, and our trusted ZeTough Paint Protection premium products, we want to make you one of our happy and loyal customers. If you contemplate giving your car a new lease of life, change of more refreshing color, touch up or repair, you can always count on us. Visit us at Revol Carz Makeover for a friendly chat and free assessment with absolutely no obligation on your part. Thank you for reading!