BMW325I: Finished with Ceramic Paint Protection Coating. The sporty midsize luxury sedan was the next-in-line for a total body makeover at our Revol workshop today. The judicious owner had demanded that only premium European paint is used for the new coats of paint and matching flawlessly with his original BMW325i livery silver. With our years of experience with Spies Hecker's high-quality paint system, we assured the owner that we could confidently meet all his expectations. Spies Hecker, based in Cologne, Germany, develops optimum paint systems, is one of the globals refinishes coating leading brands with 130 years of success behind it. Most European car makers specify premium Spies Hecker products. We have the pleasure to present the following "before and after" photos for your browsing pleasure. Hope you will enjoy viewing the following photos. Before
The silver BMW325i rolls into our workshop for the same-color paint re-spray and makeover.
The BMW325i bonnet, kidney grille, bumpers, wheels and lights would be carefully dismantled.
Swirl marks, stains and scratches are common sights on weathered paintwork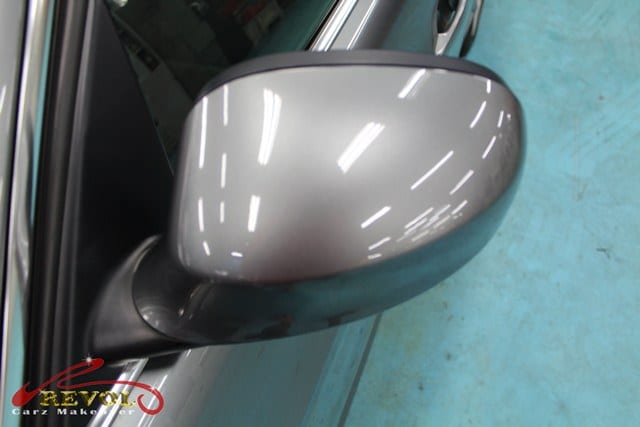 BMW325i Wing mirrors and doors seals are removed before re-spray work.
Rear view exterior before makeover. After pictures of this beautiful BMW 325I.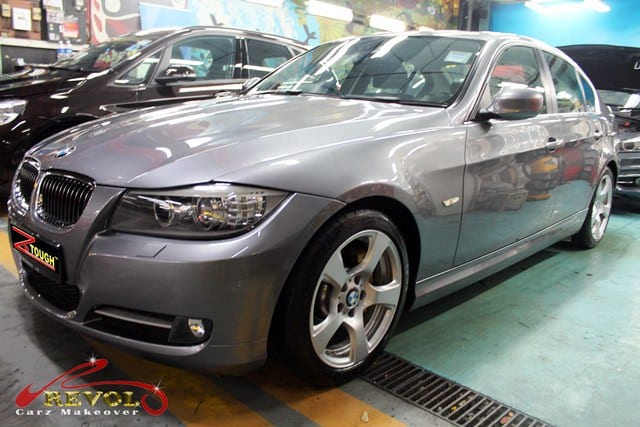 Our finishers accurately reproduced a perfect match with the original BMW color.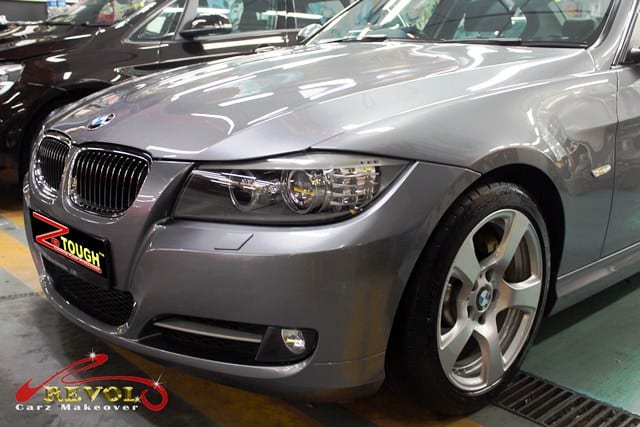 We gave huge amount of attention to achieve this gloss level finishing.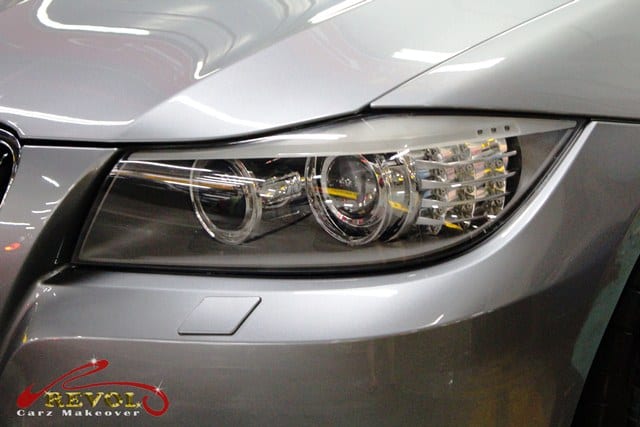 Headlamps are polished to restore to like-new condition.
The engine compartment is steam cleaned and polished.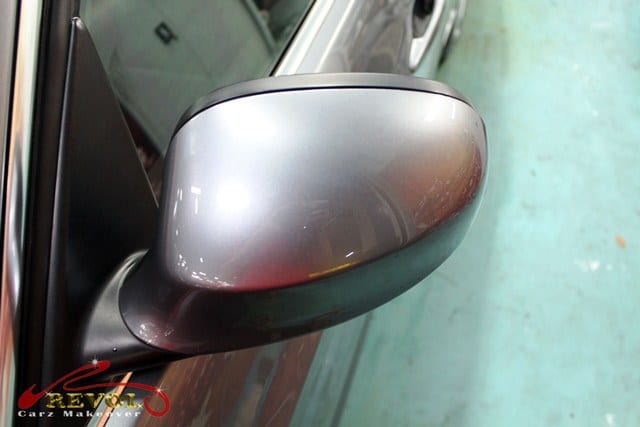 Be awed by the rich, deep gloss.
We pay close attention that the interior is odor-free, sanitized, vacuumed and the upholstery leathers and plastics are treated with protector and enhancer.
It is important to get the gloss level of the clear coat right.  We further treated the surface of BMW325i with multiple coats of ZeTough Ceramic Paint Protection Coating.
The restored stainless steel exhaust tail-pipes of BMW325i are clean and polished.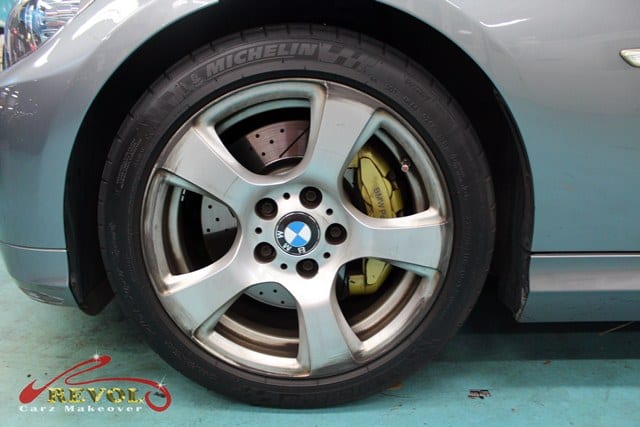 Brake dust laden wheels and dirt before cleaning. .
BMW325i well cleaned and polished dirt-free wheel well, brake-systems, and alloy wheels. Are you thinking of giving your car the same lovely finish too? Don't procrastinate any longer.  Drop by Revol Carz Makeover to friendly non-obligated chat up with us and we'll give you a fair estimate.  We know you'll be glad to come again. Thank you for reading!