Hi Everyone,
The 2016 Audi A4 Avant combines an aesthetic design with functional utility with more spacious interior, more elegance and more sportiness while engine demands lesser fuel consumption than its predecessor model.
With a 110 kW 1.4 TFSI, 1,395 cc compact four-cylinder gasoline engine, combined fuel consumption is very efficient at 5.6 liters/per 100 km. The car acceleration clocks 8.9 seconds in the 0-100km/h sprint.
Audi exclusive customized paint finishes are worth preserving and protecting.  No wonder more and more Audis are patronizing our Revol Carz Makeover workshop for grooming with our proven and trusted ZeTough Ceramic Paint Protection treatment for an extremely long-term shine and protection.
We posted below, a series of interesting photos for your viewing pleasure.  The Audi A4 Avant has been professionally groomed with our exclusive ZeTough Ceramic Paint Protection. The finishing is an irresistible sight.
We do hope you will enjoy viewing the following photos!
The spectacular Audi A4 Avant awaits delivery after grooming with ZeTough Ceramic Paint Protection.


The radiator grille with the Audi icon, clam-shell bonnet, front spoiler with blades transfomed to a brand new look brand after grooming.
A close-up front view reveals our meticulous polishing works and the effect of the incredible ZeTough Ceramic Paint Protection coating.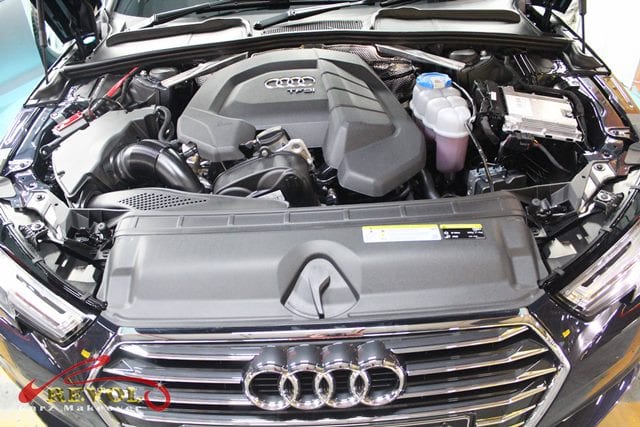 The 1.4 TFSI, 1,395 cc compact four-cylinder gasoline engine. Every nook and corner of the engine bay is perfectly cleaned and revived to its new condition at our makeover workshop.
Audi exclusive leather upholstery is immaculately cleaned after our many steps of detailing works. See it. Feel it. Be fascinated by it.


Audi's MMI infotainment system is among the best of its type. It uses a rotary controller by the gear-lever to control various menus. And it is a joy to use after our careful cleaning.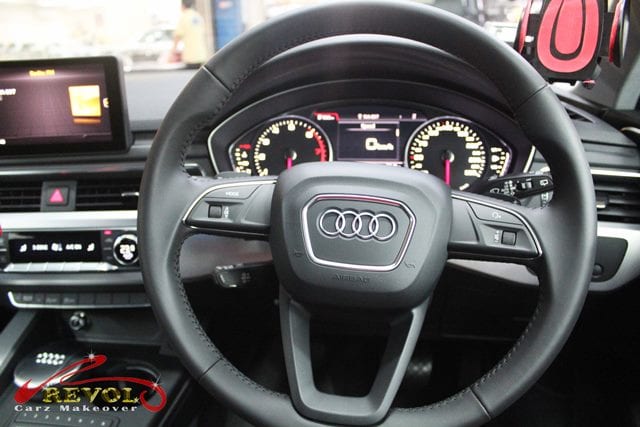 The cleaned totally new cockpit design and steering wheel wrapped with Alcantara soft leather.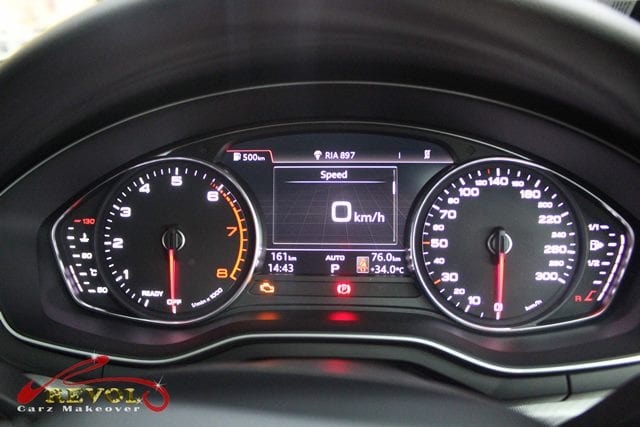 Audi A4Avant gets the standard analog instrument cluster while the Audi Virtual Cockpit is standard on the 2.0L variant.
Our in-house photographer couldn't resist snapping a close-up view of the wing-mirror to show what ZeTough Ceramic Paint Protection can do to enhance the surface.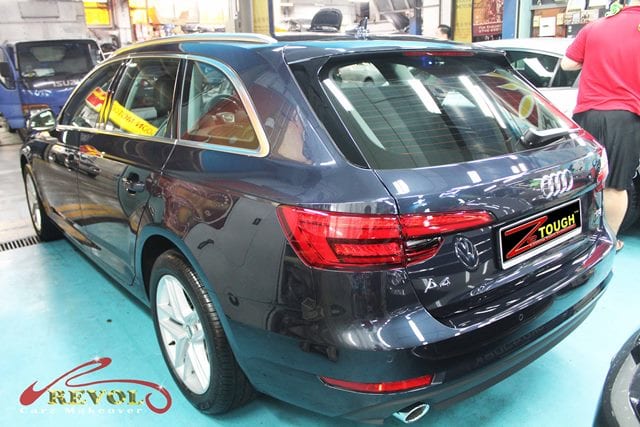 The roof edge spoiler with integrated brake lights supports a high level of aerodynamics for the A4 Avant. The ZeTough Ceramic Paint Protection also lent a gleam of sophistication to the spectacular rear.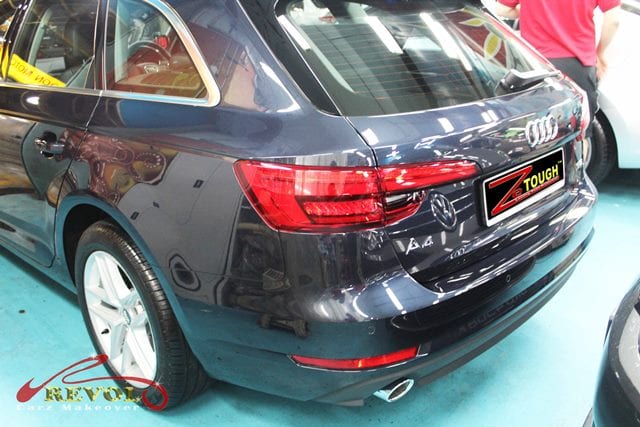 The rear looks incredibly awesome with the treatment of ZeTough Ceramic Paint Protection. Helpful features include a powered tailgate with sensor underneath the rear bumper to open it when your hands are full.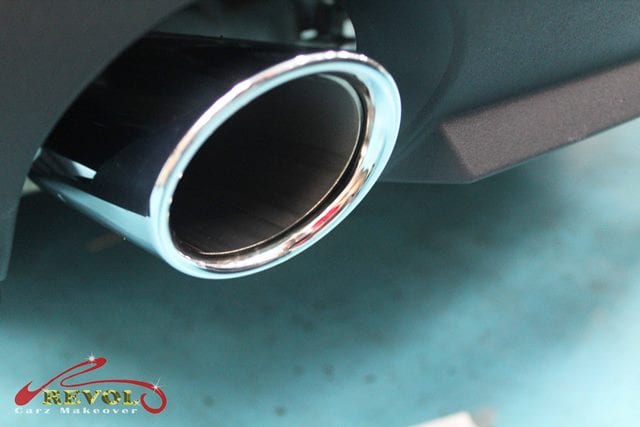 Our grooming job is never complete without giving the chromed tail-pipe rigorous polishing.


With a five-star ANCAP rating, the Audi A4 is everything the buyer expects in term of safety. For a long-term paint protection, our proven ZeTough Ceramic Paint Protection is also an obvious choice.
With the treatment of the renowned ZeTough Ceramic Paint Protection, we guarantee your car's paintwork gets extreme protection with showroom shine throughout your ownership. Maintenance after the treatment is minimal. You enjoy a long-term Peace of Mind.
Thank you for reading!