BMW 330E with ZeTough Ceramic Paint Protection Coating. Hi Everyone! The latest model 3-Series Plug-in Hybrid iPerformance Powertrain, BMW 330e was here at Revol Carz Makeover for the ZeTough Ceramic Paint Protection Coating treatment for long-term tough-shield on its factory-original surface.
The "e" denotes a plug-in-hybrid powertrain in the new iPerformance line-up.
In the center, there is a 2.0-liter turbocharged four-cylinder engine mating an 8-speed Steptronic Sport automatic transmission. An electric motor generates 87 horsepower and 74 lb/ft of torque. A large 7.6 kWh Lithium-ion battery constrains the trunk considerably and forces the gas tank to shrink to just 40.88 liters (10.8 US gallons). In Max eDrive full-electric driving mode, 120.7km/h (75mph) is achievable.
But since there is only 87 horsepower on tap, the accelerator also fires up the gas engine. BMW claims the 0-100km/h sprint in 6 seconds. The 330e has the same clean look, chrome highlights and high glossy black surfaces throughout the cabin. The center console is a new eDrive button that allows the driver to select between three specific drive programs – (1) Auto eDrive, (2) Max Drive, and (3) Save Battery. What more? The award-winning, ZeTough Ceramic Paint Protection Coating has certainly added greater value to the BMW 330e's gleaming surface with a long-lasting, tough glass-like shield.
Enjoy viewing the following photos!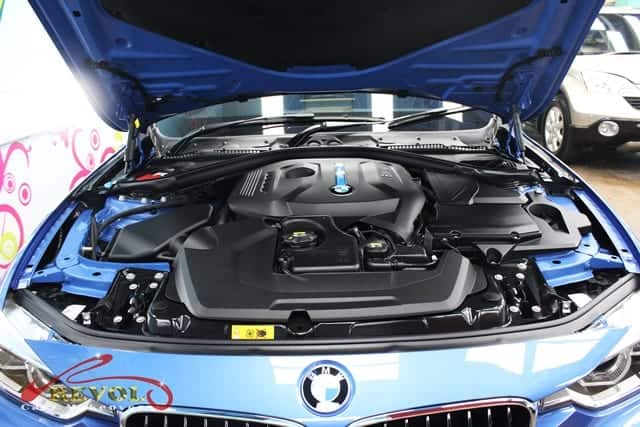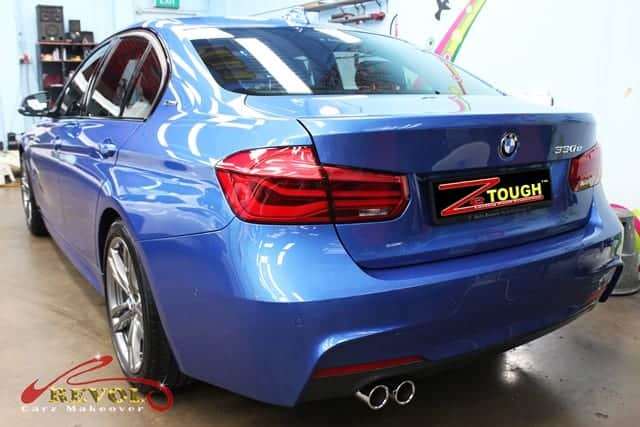 We hope you are fascinated by the performance of the award-winning, ZeTough Ceramic Paint Protection Coating on the new BMW M240i. Yes, imagine what we can do for your car too.
Revol Carz Makeover is your right choice
Revol Carz Makeover is your right choice. Visit us to know more about our affordable and transparent services. With the proven coating of the Eco-friendly ZeTough Ceramic Paint Protection coating, we guarantee your car's paintwork gets unparalleled protection with the guaranteed showroom shine throughout your ownership. Maintenance after the coating is minimal. Thank you for reading!