Hi Everyone, BMW 7 Series is stronger, 50% lighter and faster with unique bodywork of aluminum and carbon fiber construction, the first of its kind…Carbon Core Passenger Cell. Combine this featherweight body with the heavyweight force of legendary performance, the powerful 3.0-liter twin power Inline-6 engine with 320 horsepower and 330 lb/ft of torque, the 740i achieved the century-sprint in electrifying 5.6 seconds – the best in its class. The new BMW 740i brags of more high-tech gizmos such as an Active Kidney Grille, wireless charging and gesture control. The roofline is more swept back giving it a more coupe appearance. Revol Carz Makeover is privileged to welcome an elegant BMW 740i for premium grooming with ZeTough Ceramic Paint Protection Coating. Join us as we post the stage-by-stage makeover on the celebrity with the photos below. We hope you will enjoy viewing the following photos!
The BMW 740i in its most elegant form radiates with the touch of ZeTough Ceramic Paint Protection coating after the makeover.[/caption]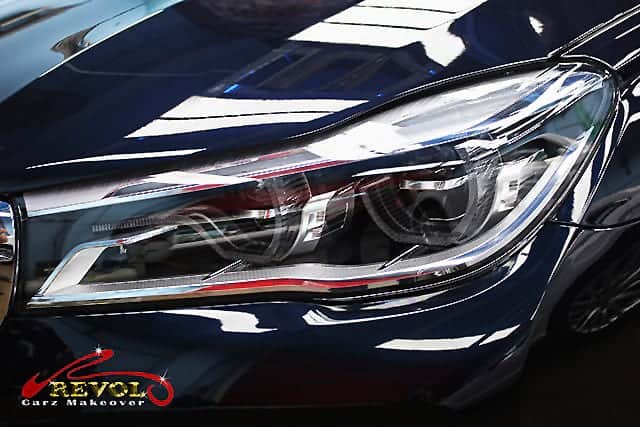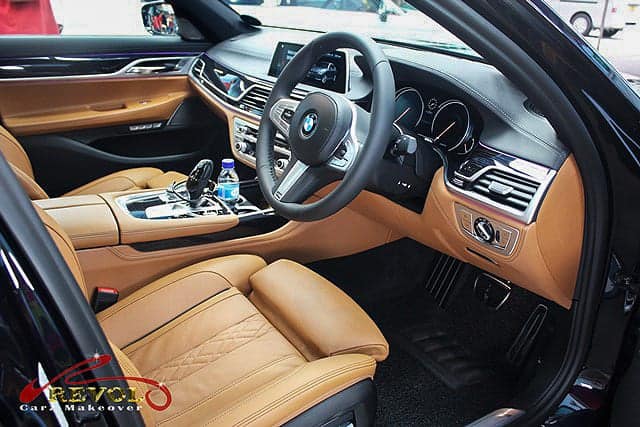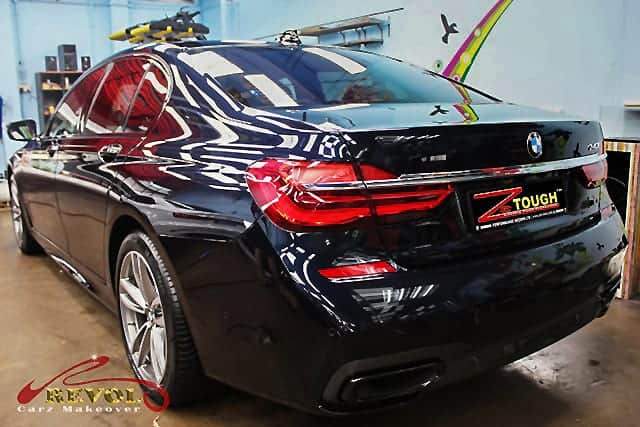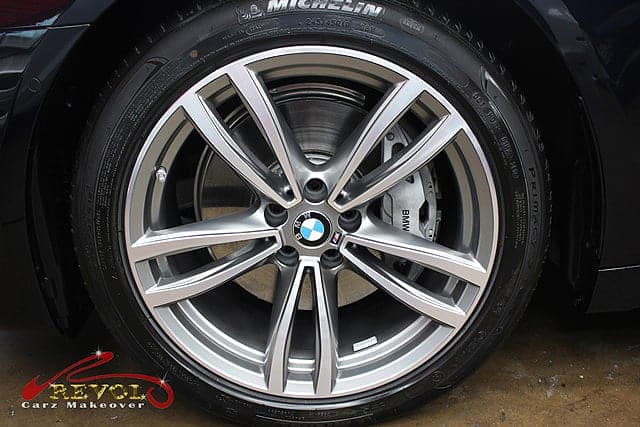 Nothing gives us more inspiration than giving every car-owner more reasons to smile with satisfaction and astonishment when they come to collect their cars after the incredible makeover. That's the magic of ZeTough Ceramic Paint Protection Coating. After Revol's professional makeover, the BMW 740i, the car indeed looked much better than in a showroom condition. ZeTough's incredibly long lasting protective luster promises to give the paintwork a long-term protection. Are you fascinated by the makeover of the BMW 740i? Your car too can enjoy the reliable, long lasting surface protection. You can count on our award-winning and proven, ZeTough Ceramic Paint Protection Coating. Yes, imagine what we can do for your car! Revol Carz Makeover is your right choice. Visit us to know more about our affordable and transparent services. With the proven coating of the Eco-friendly ZeTough Ceramic Paint Protection coating, we guarantee your car's paintwork gets unparalleled protection with the guaranteed showroom shine throughout your ownership. Maintenance after the coating is minimal. Thank you for reading!