BMW 520i Beautification With Ceramic Paint Protection Coating. The annual haze is shrouding our skies again and the choking atmosphere seems to linger. Thanks to the blessings of occasional showers that gave us some fresh air to breathe.
Run your fingers along the surface of your car and you'll be dismayed at the deposit of layers of tacky soot powder blown in from Indonesia's prevailing slash-and-burn fire. It's a bluff that they are putting a halt to the annual ritual burning.
If your car is protected with the sealant of ZeTough Ceramic Paint Protection Coating, cleaning your car is amazingly effortless. The super hydrophobic properties of ZeTough allow you to simply hose your car and all the grime and soot just slide off the surface leaving your car super clean with glossy shine again.
This week our blog is focused is on the BMW 520i which arrives at Revol Carz Makeover for a grooming session which gets a must-have treatment with our signature ZeTough Paint Protection Coating.
The new BMW 520i is a refined saloon loaded with high-tech equipment such as a head-up display, a surround view camera, 18-inch alloy wheels and soft-closing doors.
The car body uses a great deal of aluminum in its skin and magnesium cross-member beneath. The rest of the structure is high-tensile steel. With weight-saving parts, the 5-Series managed to shed100kg and is lighter.
Despite 520i sharing the same 2.0-litre power plant as the 530i, it is programmed to produce 184Bhp and 290Nm torque translating to a 0-to-100km/h sprint in 7.8 seconds and a lower top speed of 250km/h.
In a nutshell, the 520i can be described as having a high brand appeal and good value for money.
Hop in, you're invited to join us on a virtual tour to Revol Carz Makeover studio and experience the intriguing transition of the BMW 520i to an amazing long-lasting glistening show quality. Thanks to the multiple-award winning ZeTough Ceramic Paint Protection coating.
We hope you will enjoy viewing the following photos!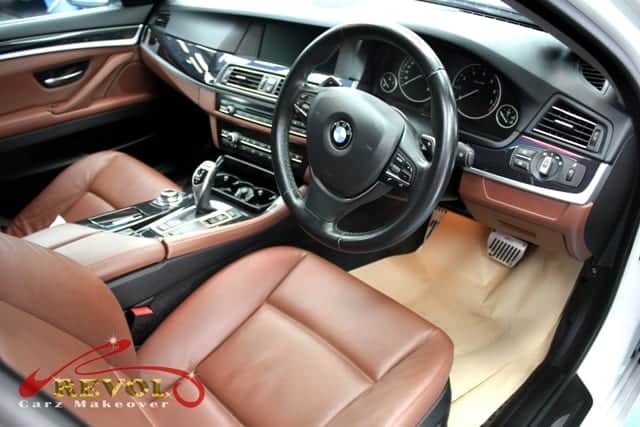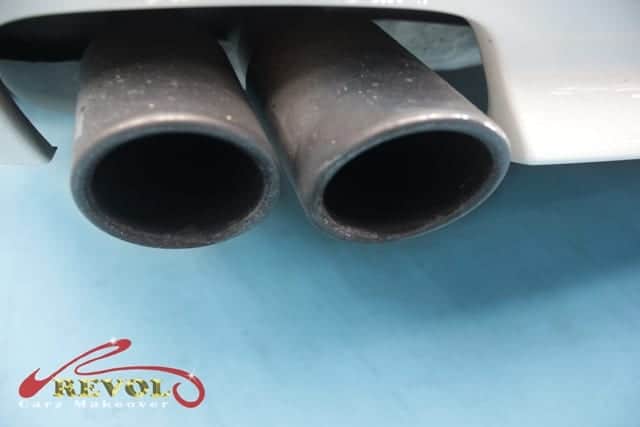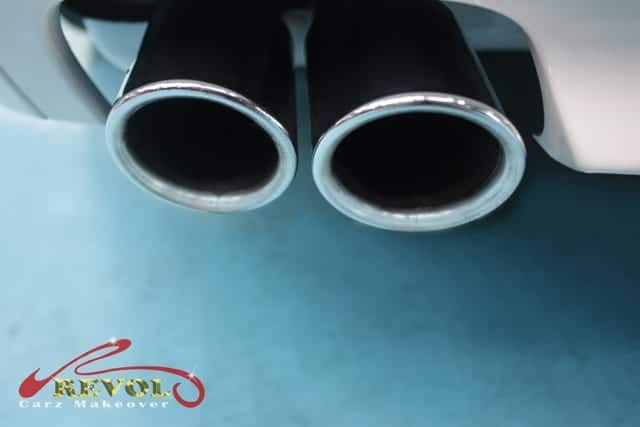 If the haze dirtying your car with soot is frustrating, you're a winner if your car is shielded with ZeTough Ceramic Paint Protection Coating. Dirt, soot and grime have no chance against ZeTough.
The transition of the BMW 520i to an astonishing showroom shine is awe-inspiring. The spectacular result speaks for itself. .
Impressed by the stunning outcome of the makeover? Your car too can enjoy the reliable, long lasting surface protection. You can count on our award-winning and proven, ZeTough Ceramic Paint Protection Coating. Yes, imagine what we can do for your car!
With the treatment of the renowned ZeTough Ceramic Paint Protection, we guarantee your car's paintwork gets maximum protection with the showroom shine throughout your ownership. Maintenance after the treatment is minimal.
Thank you for reading!