HUAT-AH! Everyone is jubilant in anticipation of a greater prospect in the Lunar New Year of the Metal Rat which is forecast to be prosperous, strong and lucky year for almost all Chinese Zodiac signs. At Revol Carz Makeover, we make your car sparkle like a newly polished diamond with the aid of ZeTough Ceramic Paint Protection Coating.
Let us celebrate with a gift of a clean and renewing makeover for your car in ushering in happiness and new energy for you and the whole family.
Have an exhilarating Chinese New Year drive in your refreshed car and captivate your friends and relatives with the fresh and the stunning new looks
A Citroën's multi-award winning Grand C4 SpaceTourer has just checked in at Revol Carz Makeover Studio for the grand makeover for the New Year.
Powered by a four-time Award-winning a three-cylinder Turbo PureTech 1,199 cc petrol engine with 97kW horsepower and 230Nm torque, the C4 SpaceTourer claims the 0-100km/h acceleration in 11.9 seconds and a top speed of 206km/h.
Inside the Citroen Grand C4, you'll find a versatile and welcoming space that is able to accommodate everyone comfortably. The second and third rows of seats can be folded to create a flat, clutter-free load-space.
You've have to see to appreciate the new, stunning looks of the Citreon Grand C4 Space-Tourer after the Revol Carz Extreme Makeover.
Hop in and join us on a virtual tour to our studio to experience the happenings.
Getting your car groomed at Revol Carz Makeover is your best investment in protecting your car with a reliable long-term surface protection.
If you are looking for a long-lasting investment for your car's paintwork protection, ZeTough Ceramic Paint Protection Coating, available at Revo Carz Makeover is your perfect choice.
We hope you will enjoy viewing the following photos!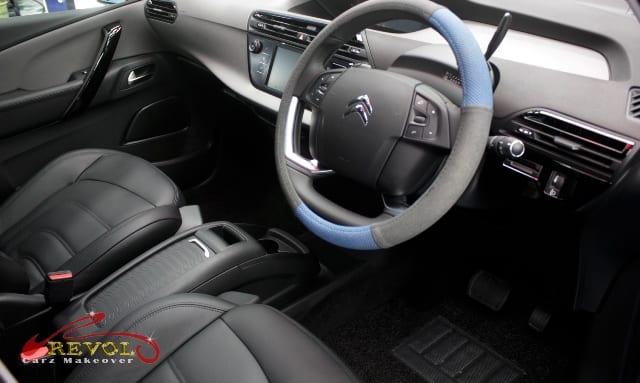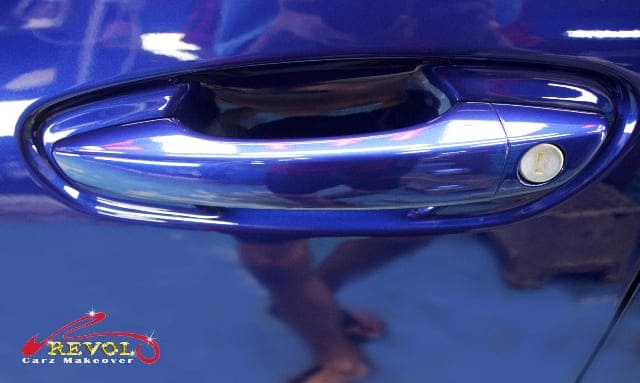 The hydrophobic properties of the coating resist dirt and grime better than traditional surface protection products. Your car stays cleaner and gleaming for longer period of time and is extremely easy to wash without scrubbing.
The Citreon Grand C4 Space Tourer is transformed to a stunning show-piece with Revol's detailing that compliments with treatment of ZeTough Ceramic Paint Protection Coating.
Revol Carz Makeover is your right choice. Visit us to know more about our affordable and transparent services.

With the proven coating of the Eco-friendly ZeTough Ceramic Paint Protection coating, we guarantee your car's paintwork gets unparalleled protection with the guaranteed showroom shine throughout your ownership. Maintenance after the coating is minimal.

Thank you for reading!