A BMW 318I arrived for an alternator replacement. The alternator (which is bolted to the engine block) is a belt-driven electrical generator that maintains the battery in the state of charge.
Air-cooling of the alternator is most BMW models and nearly all cars.
A faulty alternator can cause many problems – from battery discharging to an engine problem. Your battery light charging system indicator will usually illuminate to warn you of a possible failure. This may indicate a fault in the charging system.
It is common for an alternator to fail progressively. The symptoms will present as follows;
You may notice the instrument panels lights dim at night.
Radio flickers.
Headlights flicker.
Lacking power when lowering or raising your electric windows.
When the alternator can no longer charge the car battery and you may not re-start your car. However, before arriving at a conclusion, it is advisable to check that your battery is not faulty too.
Be sure your replacement alternator has the same rating as the faulty unit.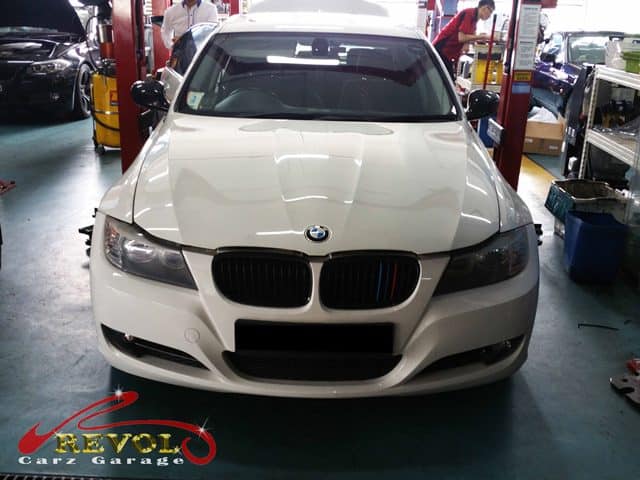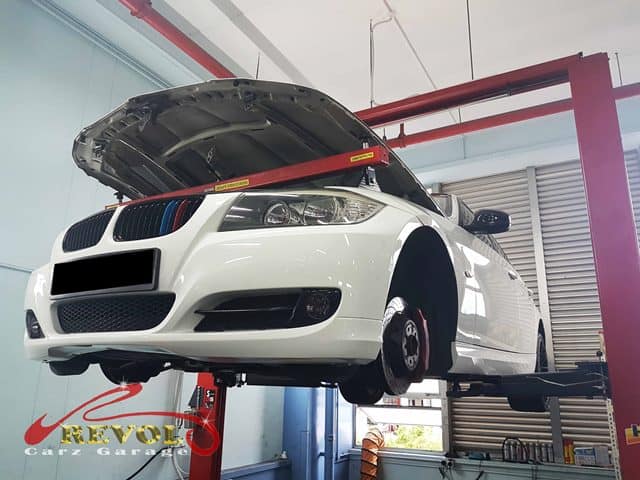 A BMW 318I arrived at our Workshop.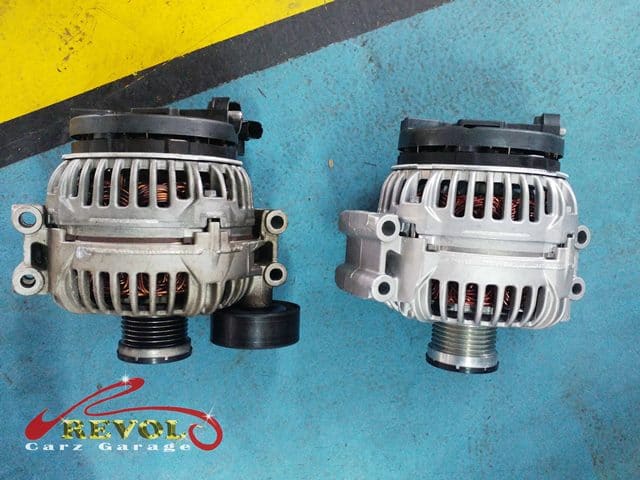 If you have doubts, just drive up to Revol Carz Garage and let our experienced mechanics check all the possible causes of your failing alternator. It could be a simple battery condition or belt tension after all.
Revol Carz Garage is located at; Blk 10, Ang Mo Kio Industrial Park 2A, 02-18 Ang Mo Kio Auto-point.
You can reach us at 6555 1171 for an appointment.
Or SMS/WhatsApp to our Workshop Manager, Gavin at 9740 6855 for a friendly and absolutely no-obligation consultation.
All cars serviced or repaired at Revol Carz Garage receive a complimentary car wash and full interior vacuuming. Revol Carz is the right choice for you!