Why do Volvo fans jump on the bandwagon for every new model like the Swedish Volvo V90 Swedish? Exclusivity is one of the basic tenets of the luxury-obsessed culture. This translates into everything from limited-edition luxury cars built in single-digit quantities to special one-and-done color and trim options. The Volvo T6 R-Design is so precious that it is only available for special order. You have to wait to get one.
There are not many station wagons that outshine the Volvo V90. The new Volvo V90 R Design T6 AWD looks even better.
With a gem of a car like the Volvo V90 T6 R-Design, it is understandable that the celebrity came straight from the showroom to Revol Carz Makeover for the affordable, long-term ZeTough Ceramic Paint Protection Coating.
The All-wheel-drive version of the Volvo V90 comes with the 316-horsepower tune of Volvo's 2.0-liter supercharged and turbocharged I-4 paired with an eight-speed automatic transmission. The powertrain delivers a speedy accleration from zero to 100 km/h in 6.1 seconds with the top speed of 250 km/h while returning an average fuel economy rating of 9.3 L/100 km.
With so much rave about the Volvo V90 T6 R-Design, let us take you on a virtual tour to our Revol Carz Makeover studio to experience how the fuss in armoring the special station wagon with the ultimate ZeTough Ceramic Paint Protection Coating.
We hope you will enjoy viewing the following photos!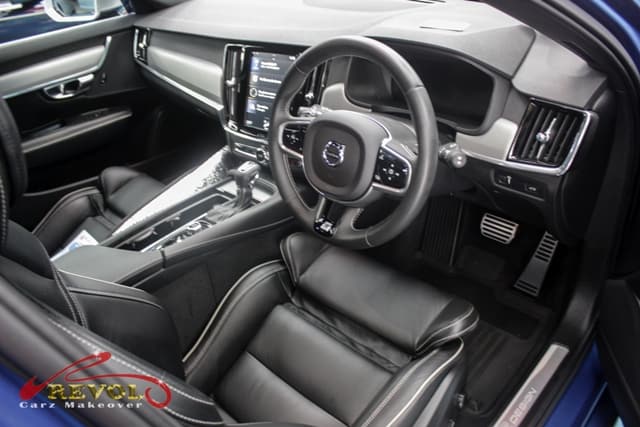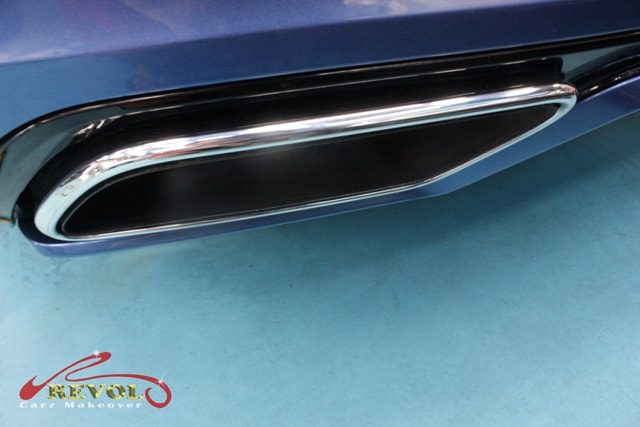 Revol has taken a quantum leap forward in the advanced long lasting ZeTough Ceramic Paint Protection Coating to a whole new level.
Your car deserves the treatment of ZeTough Ceramic Paint Protection Coating. The prudent long term investment in the paintwork protection adds value to your car.
The makeover left the owner speechless with satisfaction and exhilarations indeed. The makeover of the Volvo V90 to a spectacular showroom shine is awe-inspiring. The amazing results speak volumes of ZeTough.
Revol Carz Makeover is your right choice. Visit us to know more about our affordable and transparent services.

With the proven coating of the Eco-friendly ZeTough Ceramic Paint Protection coating, we guarantee your car's paintwork gets unparalleled protection with the guaranteed showroom shine throughout your ownership. Maintenance after the coating is minimal.

Thank you for reading!