A new Opel Grandland X arrives at Revol Carz Makeover to experience an ultimate makeover with value-for-money ZeTough Titanium Paint Protection Coating that transforms the sporty SUV to a dazzling and enchanting showroom beauty.
The sizeable 5-door SUV is packed with a turbocharged direct In-line 3 cylinder puny engine hooked up to a pair of electric motors (109hp/81kW combined) and a13.2kWh lithium-ion battery pack. Power is transmitted to the front wheel with a 6-speed manual gearbox. Opel declare the 0-100 km/h acceleration in 10.1 seconds and a top speed of 188 km/h.
Step aboard and the feeling is first class with luxury features with a host of top technologies that make driving it safe and fun.
We don't take credit that the rock-solid build-quality and stirring performance have made the Opel Grandland X the Car of the Year. But our claim is valid that ZeTough Titanium Paint Protection Coating will protect and enhance the car surface through the car-ownership.
ZeTough Titanium has been laboratory-tested and certified by SGS, an International Testing and Certification Authority. The remarkable coating features extremely hydrophobic and superb self-cleaning properties that keep your car glistening and cleaner much longer. Cleaning your car after the treating becomes almost effortless.
With our unmatched five-year warranty (with conditional extension to seven years), you'll enjoy a complete peace of mind.
ZeTough Titanium Paint Protection Coating offers you much, much more wonderful benefits.
Permanent coating protection.
Above 9H pencil hardness scratch resistance.
Extreme hydrophobic properties.
Superb self cleaning properties.
Weather and UV resistance.
Anti graffiti.
Excellent chemical resistance.
Oxidation and corrosion resistance.
Extreme high gloss finishing.
Hop in and take a virtual tour to our Revol Carz Makeover Studio to experience how we make Opel Grandland X radiates.
We hope you will enjoy viewing the following photos!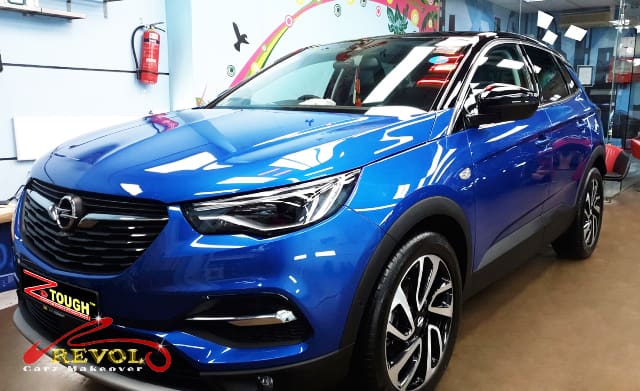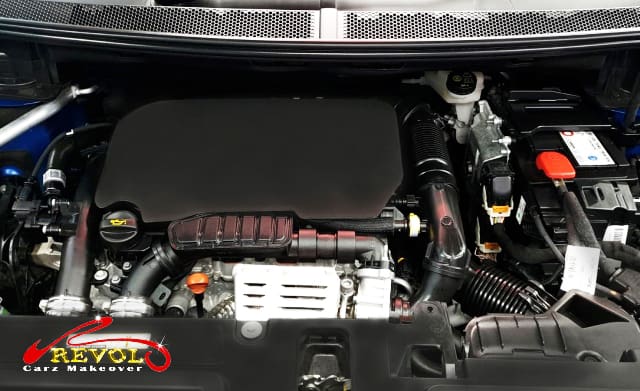 If you are looking for a long-lasting surface protection for your car, ZeTough Titanium Paint Protection is your perfect choice.
The hydrophobic properties of the coating resist dirt and grime better than traditional surface protection products. Your car stays cleaner and gleaming for longer period of time and is extremely easy to wash without scrubbing.
The Opel Grandland X is revived to a stunning show-quality with Revol artisanal detailing and treatment of ZeTough Titanium Paint Protection Coating.
Revol Carz Makeover is your right choice. Visit us to know more about our affordable and transparent services.

With the proven coating of the Eco-friendly ZeTough Titanium Paint Protection coating, we guarantee your car's paintwork gets unparalleled protection with the guaranteed showroom shine throughout your ownership. Maintenance after the coating is minimal.

Thank you for reading!