Mr. Lim's was referred to us to tow his Audi A5 to our workshop. The vehicle has been emitting excessive white smoke and engine had stalled.
This video shows the emission of bellowing white smoke when we started the car.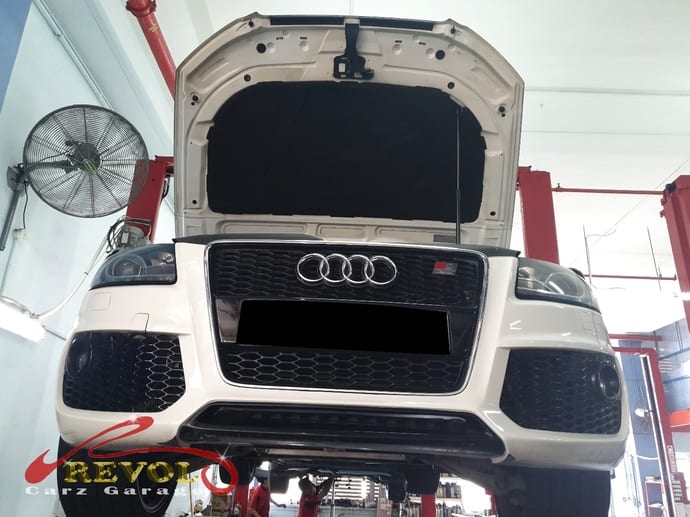 The Audi is lifted for 360 degree checks for any other possible causes.
The faulty oil level sensor sent false reading hence the driver had over-dosed the engine with excessive oil top ups.
The New Audi A5 Original sensor awaiting replacement.
With the new sensor in place, the LCD reading is now accurate with "OIL LEVEL OK".
Don't ignore or procrastinate when your car flashes an engine oil leak warning. Seek help and advice quickly from your auto-workshop. Unless you are driving a vehicle with a V8 or V10 engine, it is abnormal for car engine to thirst for frequent oil top up unless there is a serious leak.