Sam's Audi S5 flashes "engine check" light and experienced loss of power. Luckily he had just made to our workshop in time whilst the check light sign was still illuminated.
The Audi is lifted for a thorough inspection by our Audi gurus.
Check out this video to view how it looks like when coolant contaminates the engine oil.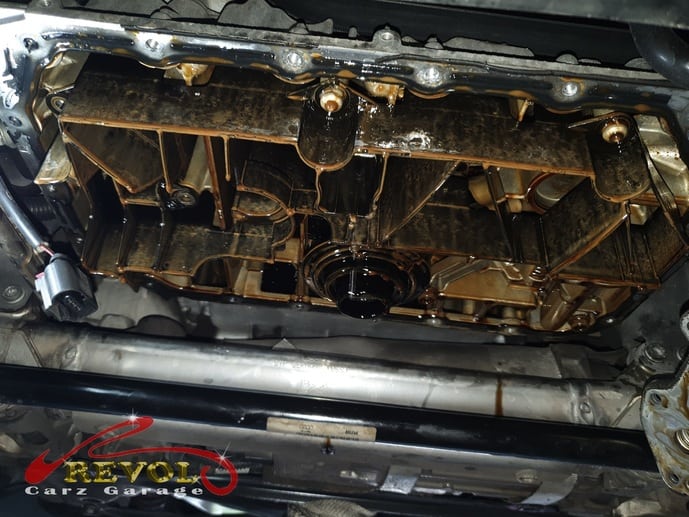 The unpleasant odour and coffee colour prevail when engine oil is contaminated with coolant. It takes multiple rounds of engine flushing to ensure there is absolutely no trace of water contaminant remains.
The Audi S5 engine is complex hence it requires experienced Audi technicians to carry out the task.
Whilst we are already there, it makes prudent sense to replace the oil separator as well since it has clocked over 100,000 km mileage.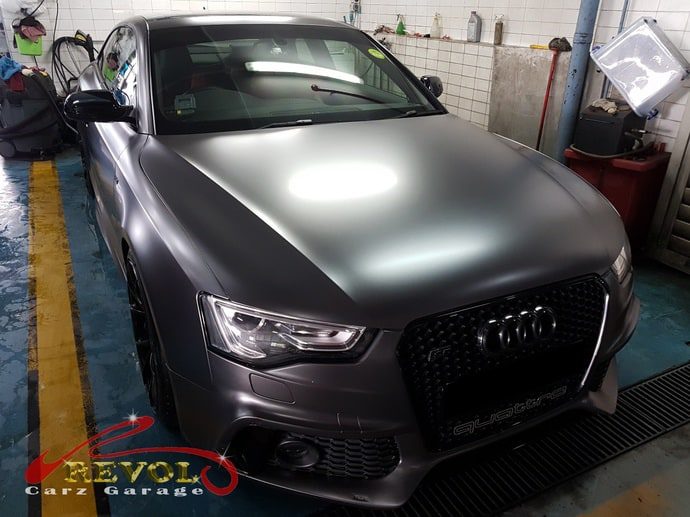 The beautiful Audi is returned to Sam in clean, refreshed condition with the courtesy of Revol – a complimentary car wash and interior vacuuming.