Our loyal customer, Dean's Audi A4 for perspiring under the collar. He complained that the car's air con wasn't cool and requested a check on the air con compressor.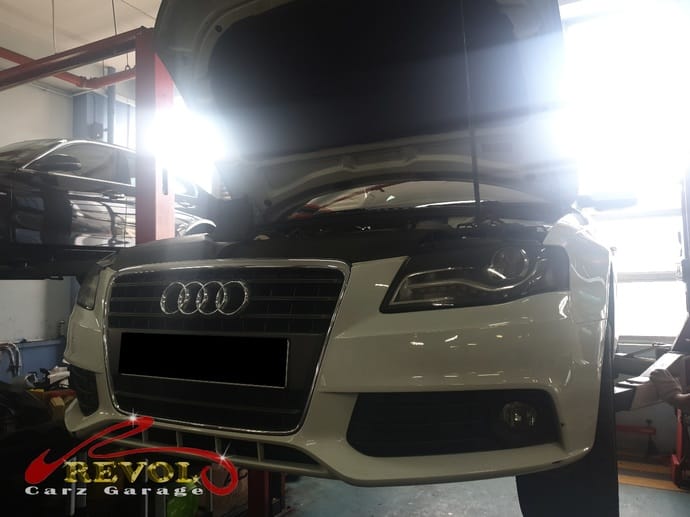 The Audi was lifted for visual inspection of the air compressor.
Our experienced Audi gurus know what to look for and spotted the jammed radiator fan jam that restricted movement of the pulley.
We saved Dean's a tidy sum of money as there was no need to replace the air compressor.
Replacing the radiator fans and the air-conditioning was whispering cool air again to the sheer delights of the driver.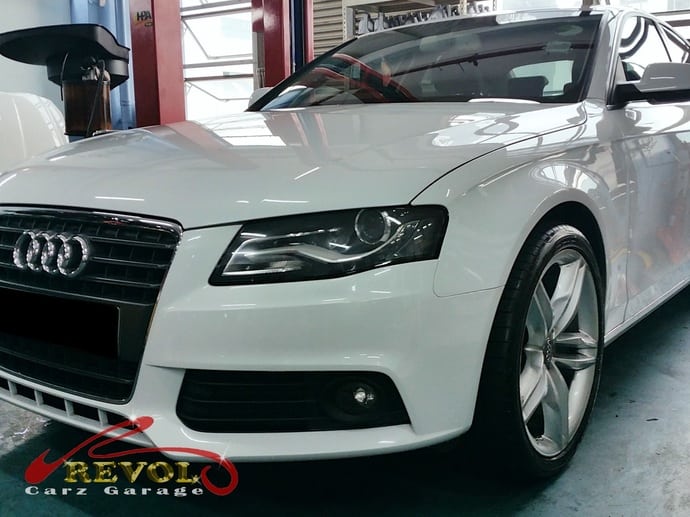 The Audi A4 for a refreshed look is now ready for delivery after a complimentary car wash and interior vacuuming.