Mr. Wong is concerned that his Passat is thirsty for frequent coolant top-ups. He dropped by our workshop for a check for the coolant pump.
Our Eagle eyed technician spotted coolant leaking.
Out goes the failed coolant pump (left) and the happy sight of the new one (right) which is ready to switch places.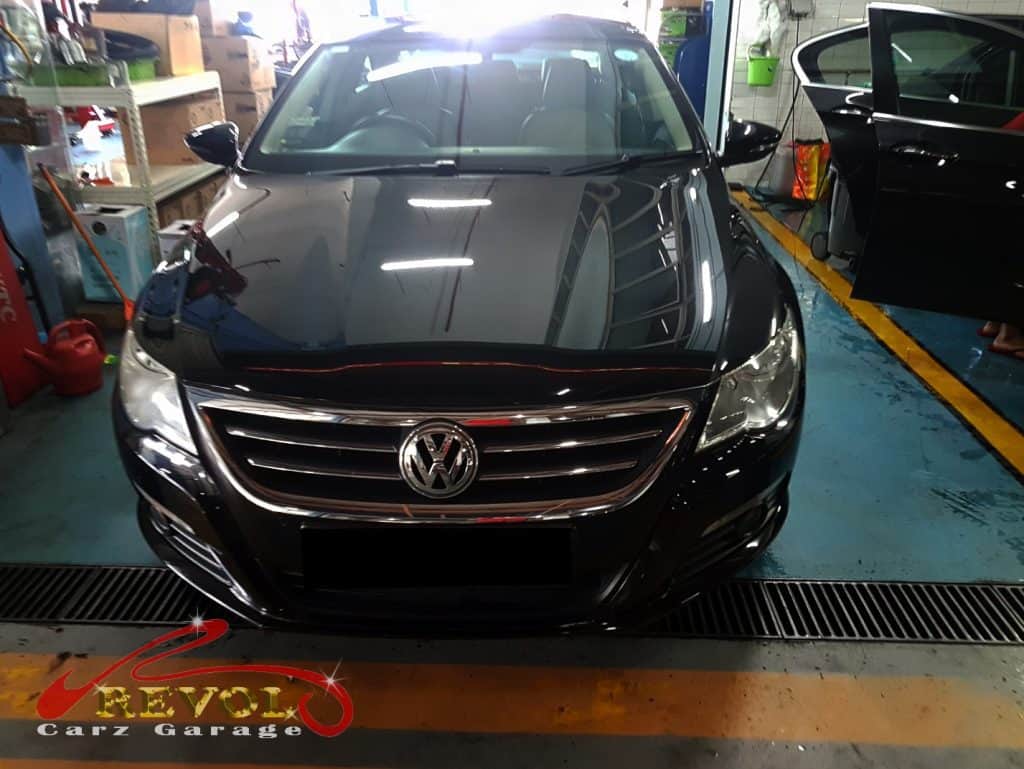 We put a smile on Mr. Wong's face. His Volkswagen Passat Car is returned to him with warranty and a complementary car wash and interior vacuuming.
When your coolant pump begins to leak or becomes noisy, your car tends to overheat at low speed or idle. However, when you accelerate, the engine temperature drops. Leaking water pump can result in damaging the drive, timing belt or cooling system.
Although it is not always indicative of a pump failure, it is a good starting point to check the radiator hoses first. If there is no leak and no pressure, it indicates the coolant pump is failing. Never attempt to open the radiator cap when the engine is hot lest you get third-degree burn by boiling fluid.